Agatha Raisin. La quiche letale
Tutti i formati dell'opera
Acquistalo
Agatha Raisin è una simpatica detective che indaga nell'incantevole campagna inglese, fatta di cottage, tè e pettegolezzi: cattura assassini, ma si rimbambisce d'amore per uomini sempre sbagliati.
La Stampa
Una miscela perfetta di umorismo e ferocia. Leggerla dà dipendenza. Come tutte le cose allegre.
Agatha Raisin è la detective più irruente e pasticciona che io conosca.
L'eroina imperfetta di M.C. Beaton è una gemma assoluta.
Publishers Weekly
Sinossi
Agatha, cinquantenne dal carattere difficile, decide di cambiare vita: chiude la sua società di PR, lascia Londra e si trasferisce nei Cotswolds, un'area di pittoresca bellezza nel cuore dell'Inghilterra. A Londra non si era accora di non avere amici, ma giunta nel villaggio di Carsely si ritrova sola e isolata. Donna attiva e prepotente, Agatha non si accontenta di inserirsi nella nuova comunità, ma vuole diventare anche popolare. Come fare? Partecipare a una gara culinaria. E se non si è in grado di cucinare? Andare a Londra a comprare un'ottima quiche. E se il giudice muore mangiando la quiche? Inizia un caso per l'eccentrica investigatrice.
ISBN: 8850256108
Casa Editrice: TEA
Pagine: 256
Recensioni
Agatha Raisin is one of my favorite cozy Character, she is not particularly likable until you get to know her and she tends to spout off whatever enters her mind. Having retired from a successful career in advertising she has set out to fulfill her childhood dream of going from poverty stricken city Leggi tutto
GoodReads.com
"It helps in public relations to have a certain amount of charm and Agatha had none." I'm not sure how to classify this one - I suppose it's a cozy hybrid with a golden age type. It defies common cozy rules such as no swearing, a sweet main character, and a suitable feel-good vibe. Instead Agatha is Leggi tutto
GoodReads.com
. This is a light, cozy mystery, set in the Cotswolds of England. This is the first book in the series and introduces the reader to Agatha Raisin, a newcomer with an acerbic personality. She sold her PR firm in London and opted to settle in a small village. Although she is brash, vain, and used to ge Leggi tutto
GoodReads.com
This is the coziest and funniest mystery I have read in recent months. I just loved the quirky 52 year old amateur detective, femme fatale Agatha. I loved the old, droll village and the villagers. I loved the repeated mentions of Agatha Christie. Some of the funny incidents had me laughing out loud
GoodReads.com
A complete delight! I always thought these books looked cheesy, especially the mass market editions, but I was totally wrong. I loved the writing, the characters, the pacing. I was hooked from the first page. So happy it is a long series.
GoodReads.com
I've heard quite a bit about Agatha Raisin, here and there. Everyone loves her, from what I've seen, and I've read a little bit of M.C. Beaton's other series, so I paperbackswapped the first Agatha. Hm. It always irritates me when the blurb on the back reveals the first victim, and often details of th Leggi tutto
GoodReads.com
I rate THE QUICHE OF DEATH a 3.5 stars and enjoyed reading it. Agatha retires from her job and moves to a village away from London. Agatha, who knows nothing about cooking, decides to enter a local quiche contest hoping to make herself look outstanding in the village. After purchasing her quiche in
GoodReads.com
Easy read A bit boring I just was reading it slowly and taking my time It could be better and more detailed But it's an okay start of a series of cozy mysteries
GoodReads.com
The Quiche of Death is the first entry in M.C. Beaton 's Agatha Raisin mystery series. Agatha Raisin, a woman in her early 50s, has retired from her high-powered London career in public relations to a cottage in a small English village. Agatha Raisin is a not-very-likable woman who struggles to under Leggi tutto
GoodReads.com
Andaba buscando un título largo, después uno con fruta, y luego algo de cocina, y me encontré con este librito que después caí en cuenta tiene su propia serie de tv, aunque no la he visto más que al pasar haciendo zapping. Y por demás la prota (vaya sorpresa) no se parece para nada a como se describ Leggi tutto
GoodReads.com
Aggiungi la tua recensione
Altri libri di M.C. Beaton
Il Libraio per te
Scopri i nostri suggerimenti di lettura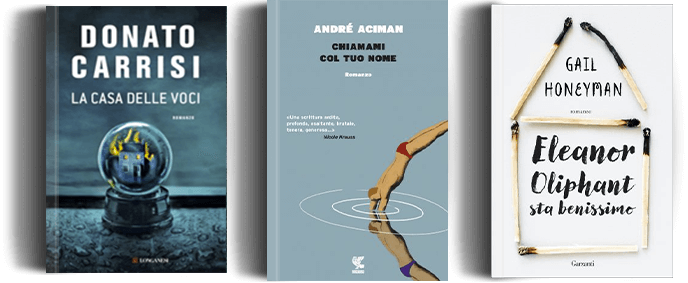 Ancora alla ricerca del libro perfetto?
Compila uno o più campi e lo troverai