Morte di un seduttore
Tradotto da: Chiara Libero
Tutti i formati dell'opera
Acquistalo
Sinossi
Un lavoro tranquillo, un nuovo impianto di riscaldamento, l'amore per Priscilla finalmente ricambiato: la vita sorride come non mai al poco ambizioso sergente Hamish Macbeth.
L'idillio però viene guastato sia dai progetti di vita di coppia fantasticati da Priscilla, che vorrebbe togliere Hamish dalla bambagia, sia dall'arrivo nel villaggio vicino di Peter Hynd, scapolo inglese danaroso e di bell'aspetto, che scatena desideri nelle donne dei dintorni e la gelosia dei loro mariti maneschi.
Una notte Peter sparisce senza lasciar traccia. Molti pensano che si sia semplicemente stufato di stare nella remota e noiosa Drim, ma Hamish sente puzza di assassinio. E il fiuto di Hamish ci prende sempre!
ISBN: 8833210499
Casa Editrice: astoria
Pagine: 240
Data di uscita: 14-05-2020
Recensioni
I don't think I could ever love a series as much as I do the Hamish MacBeth books - apart from Agatha Raisin of course whom I love just as much! Both characters are my go to comfort reads. These books ALWAYS cheer me up, calm me down, relax me, ease my mind, no matter which ones I read. I haven't dis Leggi tutto
GoodReads.com
Reading the Hamish Macbeth series is like putting on your favorite, cozy pajamas and drinking a cup of tea--very enjoyable. Hamish again avoided getting married, kept his police station intact in Loch Dubh, and figured out "who done it" in this charming mystery set in the Scottish Highlands.
GoodReads.com
OK, maybe I'm overating this book a bit. But I just love the way M.C. Beaton writes. I loved her Agatha Raisin character, and now I've read my first Hamish Macbeth. Samples: 1) There were a lot of strange places in the Highlands of Scotland where the very earth gave out a bleak atmosphere of misery, Leggi tutto
GoodReads.com
Well, Hamish is not always Mr. Sensitive in Book #10, but I really liked his stubborn pursuit of Peter Hynd's mysterious disappearance; basing it mostly on his Highlander intuition as usual. Priscilla makes a great Watson again, but I'm thinking that may be her best quality in regards to their relat Leggi tutto
GoodReads.com
Macbeth and the Outsider Review of the Grand Central Publishing paperback edition (1994) of the Constable & Robinson hardcover original (1993) After reading and enjoying Death of Yesterday due to its Estonia connection I started to search out some earlier Hamish Macbeth mysteries and Marian at my favo Leggi tutto
GoodReads.com
Death of a Charming Man isn't one of M.C. Beaton 's best entries in the Hamish Macbeth mystery series. From the contrived premise to Hamish's mulishness to his fiancée's coolness and pride, this 10th novel in the series just doesn't come up to the usual standard. Now Hamish Macbeth can be stubborn and Leggi tutto
GoodReads.com
This was shockingly unpleasant! This is my least favorite Hamish Macbeth story so far. I've always found Priscilla annoying, but she's downright insufferable in this one and Hamish keeps making it worse! This story spends so much time focusing on their bickering that the mystery seems a bit forgotte Leggi tutto
GoodReads.com
2.5 stars Not my favourite Hamish story. The mystery itself is okay but there is way too much whinging over Priscilla...and vice versa. They both act like complete fools and it's very tiresome. The story did improve as the book went on but other books in the series are much better than this one.
GoodReads.com
In #10 of the Hamish Macbeth series, Hamish must deal with a newcomer to the nearby town of Drim whose good lucks cause more trouble than Hamish might prefer. When the handsome, charming Peter Hynd disappears after angering the men of Drim with his flirtations with their wives and daughters, Hamish
GoodReads.com
Hamish, you will never change. But please remember that Priscilla won't, either. The sooner you both realize this, the better. Hamish Macbeth, the laziest, most efficient copper around, is back to at the police station/house. No assistant, living on his own, with Towser and engaged to Priscilla. Talk Leggi tutto
GoodReads.com
Aggiungi la tua recensione
Altri libri di M.C. Beaton
Il Libraio per te
I libri scelti in base ai tuoi interessi
Il Libraio per te
Scopri i nostri suggerimenti di lettura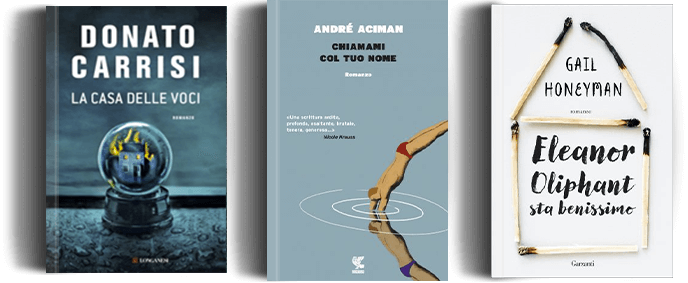 Ancora alla ricerca del libro perfetto?
Compila uno o più campi e lo troverai