Agatha Raisin - Arriva la sposa!
Tutti i formati dell'opera
Acquistalo
Sinossi
Agatha è sconvolta quando scopre che James si è fidanzato e sta per sposare Felicity Bross-Tilkington, indiscutibilmente bella e giovane. Per mettere migliaia di chilometri tra sé e l'ex marito, decide di recarsi in vacanza sul Mar Nero. Qui, per puro caso, incrocia due volte i promessi sposi, guadagnandosi l'accusa di stalking. Ecco perché, quando il giorno delle nozze Felicity viene assassinata in camera sua prima di recarsi in chiesa, Agatha finisce nell'elenco dei sospetti. Gettatasi a capofitto nelle indagini per scoprire il vero colpevole, dovrà resistere alla gelosia nei confronti della giovane collega Toni e al fascino di Sylvan Dubois, amico francese dei Bross-Tilkington che incrocia sempre i passi di Agatha quando ci sono progressi nelle indagini.
ISBN: 8898713924
Casa Editrice: astoria
Pagine: 256
Recensioni
Finally, I've finished by Agatha Raisin reading blitz of the whole series (until the new one comes out in October). I have to admit, because after the first one I wasn't sure I would like the character, that I am now a big Agatha Raisin fan. I enjoyed her emotional and social growth throughout the s Leggi tutto
GoodReads.com
Read them! All of them. All 23. They are simply fabulous! I love them and love Agatha Raisin. The stories are set in the English Cotswolds - which is where I'm from, so that makes them extra special, but I cannot recommend them highly enough. If you want to read about an opinionated, outspoken, head Leggi tutto
GoodReads.com
What I love so much about Agatha Raisin, is her constant optimism in the face of adversity. There was a moment in this book where it seemed like she would retire, but all she really needed was a good holiday!! Agatha is plunged this time into a murder plot involving the death of her ex husband James' Leggi tutto
GoodReads.com
I'm in the middle of the next book in the series, having just finished this one. Honestly, I feel like the author is just phoning it in at this point. While I do still see some character development in Agatha, she still makes the same mistakes again and again. And at the end of this book, there were Leggi tutto
GoodReads.com
Agatha's love life was quite a hot mess in this book.... Agatha going to a dating service was absolutely priceless! Every date Agatha had in this book was quite hilarious.... and this book made me think once again that Agatha and Charles really do belong together, even though Charles is such a selfis Leggi tutto
GoodReads.com
You'd think the main character was in her late teens or early 20s, and not in her mid 50s. There was so much angst, doubts, sexual thoughts, and language.
GoodReads.com
Agatha Raisin's former husband, James Lacey is getting married. Agatha has mixed feelings about this event and to take her mind off it she decides she has fallen for a glamorous Frenchman she met at James' engagement party. All the series characters are invited to James' wedding but it seems all is
GoodReads.com
I absolutely love the Agatha Raisin series and this book does not disappoint at all! Poor Agatha has a right roller coaster of a time in this one! We follow Agatha through another mystery and get to see more of her friends again such as Sir Charles (possibly one of my favourite of her friends!), the Leggi tutto
GoodReads.com
Although I love Agatha Raisin and continue to read these because of her, the stories have become somewhat formulaic and shallow, rushing through entire relationships beginning to end sometimes in a few pages.
GoodReads.com
This series never fails to entertain me. Sometimes you just need to read something light and funny. I always look forward to seeing what trouble Agatha's ego will get her into next.
GoodReads.com
Aggiungi la tua recensione
Altri libri di M.C. Beaton
Il Libraio per te
I libri scelti in base ai tuoi interessi
Il Libraio per te
Scopri i nostri suggerimenti di lettura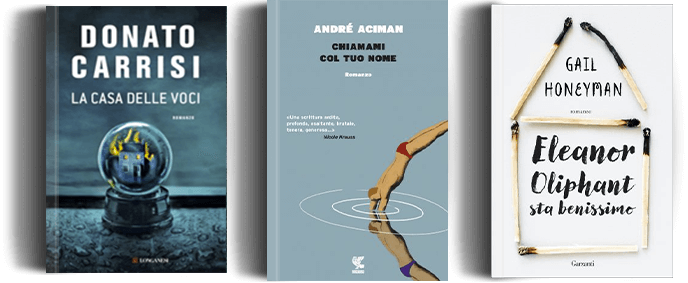 Ancora alla ricerca del libro perfetto?
Compila uno o più campi e lo troverai