Un incontro per single organizzato a Tommel Castle si trasforma presto in tragedia.
Morte di un'ingorda
Tutti i formati dell'opera
Acquistalo
Sinossi
A Tommel Castle, l'hotel di lusso diretto da Priscilla, grande amore non confessato di Hamish Macbeth, si danno appuntamento otto soci di un club per single, col desiderio manifesto di trovare la dolce metà. Nonostante Maria Worth, l'agente che li ha riuniti, pensi di aver fatto un buon lavoro, gli otto iniziano ben presto a detestarsi. Tra i più odiati c'è Peta, la golosissima e piuttosto maleducata socia in affari di Maria. Nel corso di uno degli appuntamenti combinati, Peta cade vittima di omicidio e viene ritrovata morta con una mela rossa ficcata in bocca. Il colpevole si nasconde tra gli altri single riuniti al castello? Alle indagini di Hamish l'ardua sentenza.
ISBN: 8833210235
Casa Editrice: astoria
Pagine: 192
Recensioni
Charm, humor, and the hilarious political incorrectness of Death of a Glutton make this entry in the long-running Hamish Macbeth series great fun. Hamish's dog, Towser, and the possibility of Hamish and Priscilla reigniting the flame after their first break-up mark this as an older entry, but all th Leggi tutto
GoodReads.com
This was the first M.C. Beaton book I've read that I didn't love. It was amazing to me how judgmental and cruel the others were to Peta. I am beginning to think this author has a real issue with the obese. I thought it cruel the mini story of feeding Peta a cat. I didn't like Hamish in this book. He Leggi tutto
GoodReads.com
I remember now why I don't like this author. The writing is pretty great, but I hate the portrayal of every female character. They are weak, vain, stupid, indecisive, clingy, sad, selfish, on and on.... There's not a good one in the bunch! And they make bad decisions about the men in their lives. No Leggi tutto
GoodReads.com
Why I wanted to read this book: * Several of my blogging buddies love cozy mysteries and this author. I found a bunch of them for 25 cents each last year at my library sale..I bought all that they had!! What worked for me: * The witty writing!! It will certainly keep me coming back for more. * Hamish Leggi tutto
GoodReads.com
The Great M.C. Beaton created some wonderful characters and I often wonder if they were waiting for her in heaven so she can finally be near them. If so, she and Hamish are having a lot of fun, I'm sure. They are probably fishing in a loch and drinking a pint at a local pub. So in this installment
GoodReads.com
Hmmm. I'm not really enjoying this much. I have heard the tv show is good, so I thought I'd give the novel a try. The characters are not very interesting or believable. The depiction of the glutton is one of the most hate-filled portrayals I've ever read. The character is so repulsive and the author Leggi tutto
GoodReads.com
Hamish McBeth books are candy to me. I love the characters, I love the setting (Northern Scotland by the loch) and they are easy reading. I hate to say it but when you read a bunch of them they are kinda the same, but I don't care - I love them.
GoodReads.com
Love all these books. I think I'm in love with Hamish!
GoodReads.com
Literary potato chips — can't read just one, delicious going down, lots of empty calories to regret later.
GoodReads.com
It's funny, but with Beaton's Hamish MacBeth mysteries, one knows who is going to be topped off almost from the get go. It's the most odious, disgusting individual who acts in a way that makes everyone want to kill them. From this foundation, one then has to get to know all the suspects and find out Leggi tutto
GoodReads.com
Aggiungi la tua recensione
Altri libri di M.C. Beaton
Il Libraio per te
I libri scelti in base ai tuoi interessi
Il Libraio per te
Scopri i nostri suggerimenti di lettura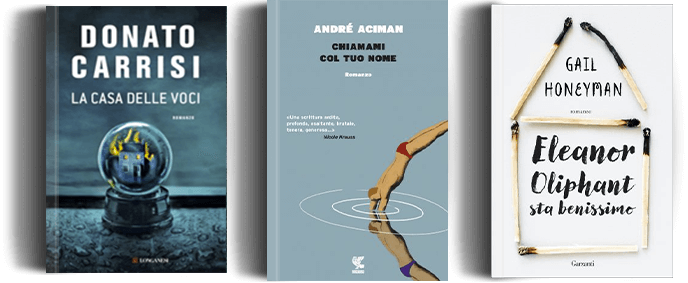 Ancora alla ricerca del libro perfetto?
Compila uno o più campi e lo troverai