Agatha Raisin. Il veterinario crudele
Tutti i formati dell'opera
Acquistalo
L'eroina imperfetta di M.C. Beaton è una gemma assoluta.
Publishers Weekly
Agatha Raisin è una simpatica detective che indaga nell'incantevole campagna inglese, fatta di cottage, tè e pettegolezzi: cattura assassini, ma si rimbambisce d'amore per uomini sempre sbagliati.
La Stampa
Una miscela perfetta di umorismo e ferocia. Leggerla dà dipendenza. Come tutte le cose allegre.
Agatha Raisin è la detective più pasticciona e sagace che io abbia mai conosciuto.
Sinossi
Agatha Raisin è ancora in dubbio se restare a Carsely o abbandonare tutto e tornare a Londra. La vita nei Cotswolds è un po' noiosa e i suoi tentativi di ammaliare James Lacey, il suo affascinante vicino, falliscono uno dopo l'altro. Nel frattempo scopre che in paese è arrivato un nuovo veterinario, nella cui sala d'aspetto c'è sempre una lunga fila di donne... Un po' per competizione, un po' per far ingelosire James, Agatha porta il suo sanissimo gatto a fare una visita e ne esce con un invito a cena. Ma la storia dura poco perché il veterinario muore in seguito a un incidente. Morte accidentale oppure omicidio? Agatha prova a riallacciare i rapporti con James, convincendolo che giocare a fare i detective può essere divertente... Il gioco comincia...
ISBN: 8850256116
Casa Editrice: TEA
Pagine: 208
Recensioni
After reading many glowing reviews of the Agatha Raisin series, I was pleased to find a copy of this book for 50c at our local thrift store. I just read it in a couple of days, but that does not mean that it was so gripping that I could scarcely put it down. It was because it's not that long a book, Leggi tutto
GoodReads.com
I think I enjoyed this one a little more than the first. Now that the set up of Agatha's move to the village is over we can jump right into village life and the next murder. Loved Agatha scaring off James when she'd get too eager and the scene with her destroying the ladies room in the pub trying to Leggi tutto
GoodReads.com
Enjoyed this second book in the series a bit more than book 1. Probably 4.6 as opposed to 4.5. Looking forward to reading more in the series.
GoodReads.com
I got serious reader's block half way through this which spoilt it a tad, but before long I was back on track binge reading and Agatha was as amusing and infuriating as ever! I'm beginning to really like her cats as well.... Another great read from MC Beaton.
GoodReads.com
Book on CD read by Diana Bishop. Book two in the popular Agatha Raisin cozy mystery series. I was not a fan of the first Agatha Raisin book, giving it only 1 star. I found Agatha unbelievable and the plot weak. But … I needed a book for a challenge, and this one was both relatively short, and fit the Leggi tutto
GoodReads.com
Another good read in the Agatha Raisin series. Really enjoyed this book because it explains the reasons for the murders much better than the TV series did, as well as the Colonel's horror at being linked romantically with anyone. A light and enjoyable read or listen. Agatha cracks me up, and yet she Leggi tutto
GoodReads.com
Second in the highly popular Agatha Raisin murder mystery series The highly irrepressibly Agatha feels sure the attractive new village vet has taken a shine to her, yet before romance can blossom, Dr Bladen accidentally kills himself in an unfortunate incident involving a horse and a needle. Ah well Leggi tutto
GoodReads.com
Well, I thought I'd give it another try, but this one is no improvement over the previous. Reviewers quoted on the cover call these books "playful", "delicious", "hilarious", "intelligent, amusing reading", and the main character "irascible but endearing". I dunno - I find her repulsive and deeply d Leggi tutto
GoodReads.com
Such lovely and easy reading - can't wait to get back to the next! Don't let only 3 stars deter you from this series - the highest I've ever given a cozy is 4 stars. I love Agatha in all her sardonic self.
GoodReads.com
Aggiungi la tua recensione
Altri libri di M.C. Beaton
Il Libraio per te
Scopri i nostri suggerimenti di lettura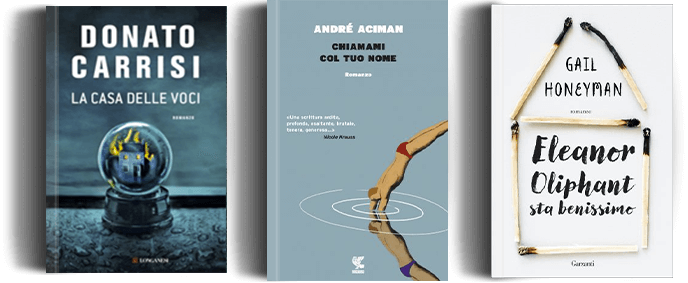 Ancora alla ricerca del libro perfetto?
Compila uno o più campi e lo troverai