Morte di una snob
Tutti i formati dell'opera
Acquistalo
Sinossi
Hamish sta per affrontare la prospettiva di trascorrere in solitudine le feste natalizie, quando viene invitato dalla bella Jane Wetherby a trascorrere da lei il Natale. In cambio, deve capire chi, fra i clienti e gli abitanti della sua isola, trama di ucciderla. La lista dei sospetti è lunga: tutte le persone presenti sull'isola di Eileencraig nutrono rancore contro Jane, e tra loro la sgradevole Heather Todd, che si fa vanto di essere un'insopportabile snob. Un giorno, però, è proprio Heather, e non Jane, a venire assassinata...
ISBN: 8898713878
Casa Editrice: astoria
Pagine: 192
Recensioni
Down with a cold, an already grumpy Hamish Macbeth discovers he can't go home for Christmas in one of the most hilarious yet poignant entries in this marvelous mystery series by M.C. Beaton. This is one of my all-time favorites in this delightful series set in the Scottish Highlands. Feeling sorry f Leggi tutto
GoodReads.com
This is book 6 in the Hamish Macbeth series by Beaton, though the first in the series that I have read. This one finds Hamish ill in bed with a cold, looking forward to going home for Christmas, only to be told that he can't go home because an aunt who hates him but has supported his family is arriv Leggi tutto
GoodReads.com
Poor Hamish. He thinks to go home for Christmas but his disagreeable aunt is there so his mother suggests he skip this year. When he is offered a job to find out who is trying to kill a health farm owner he jumps at the chance. He figures he can get some free food and spend some time relaxing while
GoodReads.com
I was decidedly underwhelmed by the plot in this book -- and frankly, I think the author structured things in a way that breaks a "rule" I consider fundamental to detective stories. It almost seemed like Beaton had written a significant part of the story before deciding how to resolve certain plot p Leggi tutto
GoodReads.com
Am Anfang war es für mich etwas komisch, dass das Buch auf Deutsch war, weil ich bisher nur die englischen Originale von M.C. Beaton gelesen habe. Aber ich habe mich schnell eingefunden. Auch wenn es sich hier um eine Buchreihe handelt, kann man jederzeit einsteigen, denn die Fälle des Polizisten Ha Leggi tutto
GoodReads.com
This is another murder solved by P.C. Hamish Macbeth. Again, others think it is an accident but Macbeth proves otherwise. One for cozy mystery fans.
GoodReads.com
The Hamish Macbeth series is like a comfort food. When I need a book I just know I'll enjoy reading (and listening to) that is interesting, but not too crazy. I know I'll be both satisfied at the end, but also already looking forward to the next one. It's also a series where I know I don't HAVE to r Leggi tutto
GoodReads.com
"The trouble with Christmas...is that everyone somehow wants to recapture the glitter and magic of childhood and it never happens if you look for it.... The Americans have the best festival--Thanksgiving. No stupid presents, just a good dinner and thanks to God. That's the way Christmas should be."
GoodReads.com
Between classics and Sci-fi fantasy and historical biographies, I love to read some of these Hamish MacBeth books! They are such fun! Hamish is so droll. The Scottish accents and language are great. They are a can't put down, funny read. M C Beaton has, in all her series, an smooth way of writing. I Leggi tutto
GoodReads.com
A pleasant entry in the Hamish MacBeth series. This book is set around Christmas and Hamish travels to a remote Scottish island to help the owner of a health farm who thinks someone is out to get her. The plotting and writing were fine and the narration by Shaun Grindell was well done.
GoodReads.com
Aggiungi la tua recensione
Altri libri di M.C. Beaton
Il Libraio per te
Scopri i nostri suggerimenti di lettura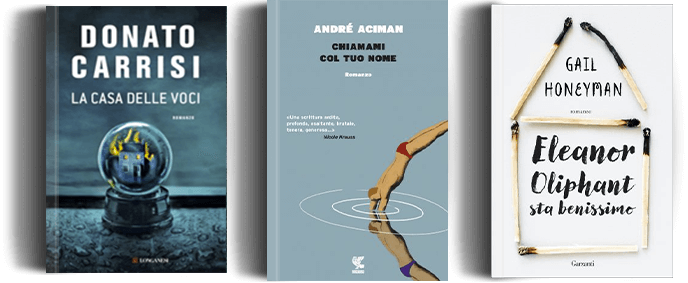 Ancora alla ricerca del libro perfetto?
Compila uno o più campi e lo troverai