Da una festa paesana a una visione da orrore: uno spiedo umano!
Agatha Raisin – Il maiale allo spiedo
Tradotto da: Marina Morpurgo
Tutti i formati dell'opera
Acquistalo
Sinossi
Che cosa c'è di più innocuo di una grande festa paesana nel pittoresco scenario dei Cotswolds? Agatha decide di rilassarsi concedendosi una bella grigliata a Winter Parva, presso Carsely. Non può immaginare che sarà il prologo al suo prossimo caso... Gary Beech è un poliziotto dei Cotswolds assai zelante: nessuno riesce a sfuggire alle grinfie del suo libretto delle contravvenzioni. Certo Gary non è amato, ma dal risentimento ad arrivare a ucciderlo, decapitarlo e cuocerlo allo spiedo durante un sagra ce ne passa. Agatha si ritrova immersa suo malgrado in un nuovo caso di omicidio, che però è solo la punta dell'iceberg di una trama criminale internazionale che farà rischiare la pelle alla nostra detective e ai suoi collaboratori e amici — tra cui un James redivivo nel ruolo di "spalla" di Agatha...
ISBN: 8833210146
Casa Editrice: astoria
Pagine: 264
Data di uscita: 15-11-2018
Recensioni
2.5 stars In this 22nd book in the 'Agatha Raisin' series, the private detective makes a startling discovery at a pig roast. The book can be read as a standalone, but knowing the characters is a bonus. ***** Private detective Agatha Raisin - a stout fiftyish Englishwoman with small bear-like eyes and s Leggi tutto
GoodReads.com
I enjoy this mindless series, but this one had a glaring mistake that kept bugging me the whole book. Last book introduced Simon, a character i enjoyed whose parents were recently killed in a car accident. In this one he comes back, but his parents are alive and are wealthy and spoil him. I'm genera Leggi tutto
GoodReads.com
What a terrible shame.What once was a brilliantly executed set of funny , believable and well written stories has finally come to an end.I say this because the last few novels in the series have just been utter rubbish .Sorry to those that still think they are brilliant but in my honest opinion they Leggi tutto
GoodReads.com
Quite enjoyable. However I'm wondering. Wasn't Simon an orphan in one of the previous installments? Well, in As The Pig Turns both his parents were suddenly alive again. Sloppy plotting?
GoodReads.com
Another fine discovery. The mystery was fun and simple but what really sold me on this book were the cast of characters. They were so human and funny. I love Agatha Raisin. She is middle-aged, overweight, smokes, drinks and is brassy as all get out. She shoots her mouth off, sticks her foot in it, ye Leggi tutto
GoodReads.com
Picking up a book in this series and spending time with Agatha and her friends ...is definite comfort reading for me.... I do realize the plot in this book was a little OK a lot unbelievable, but I don't care.... it is the characters, I love seeing what Agatha gets up to next....Charles alwaysmakes m Leggi tutto
GoodReads.com
I am convinced that MC Beaton does not use a plotting outline when she sits down to writer her books in the Agatha Raisin series. Any book that begins with Mrs. Bloxby convinced that her husband is having an affair, an idea that is never revisited, and ends with the Bulgarian mafia, leaves the reade Leggi tutto
GoodReads.com
After reading the blurb on the back of the book, I thought I was going to just love this character: "Agatha (Raisin) is like Miss Marple with a drinking problem, a pack-a-day habit, and major man lust." The protagonist, Agatha Raisin, is a 50-something detective working in an English village. It tur Leggi tutto
GoodReads.com
Although I am a big fan of British mysteries, I had not read any of the novels featuring Agatha Raisin. Jumping into the series at the 22nd installment colored my opinion of the book. I should note that the reason I am encountering this author/character for the first is that I won a copy of this boo Leggi tutto
GoodReads.com
As the Pig Turns wasn't one of my favourite books in the Agatha Raisin series, but it was still an enjoyable read. It's always fun revisiting some of the regular characters and seeing Agatha get up to her usual shenanigans. It's definitely a series I recommend if you enjoy easy to read cosy crime mys Leggi tutto
GoodReads.com
Aggiungi la tua recensione
Altri libri di M.C. Beaton
Il Libraio per te
I libri scelti in base ai tuoi interessi
Il Libraio per te
Scopri i nostri suggerimenti di lettura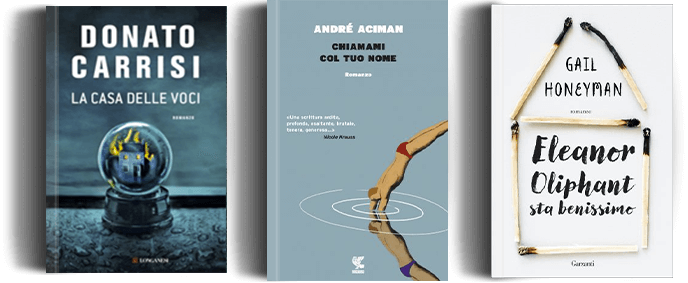 Ancora alla ricerca del libro perfetto?
Compila uno o più campi e lo troverai