Agatha Raisin: La giardiniera invasata
Tutti i formati dell'opera
Acquistalo
Agatha Raisin è la detective più pasticciona e sagace che io abbia mai conosciuto.
L'eroina imperfetta di M.C. Beaton è una gemma assoluta.
Publishers Weekly
Agatha Raisin è una simpatica detective che indaga nell'incantevole campagna inglese, fatta di cottage, tè e pettegolezzi: cattura assassini, ma si rimbambisce d'amore per uomini sempre sbagliati.
La Stampa
Una miscela perfetta di umorismo e ferocia. Leggerla dà dipendenza. Come tutte le cose allegre.
Sinossi
Al ritorno dalle vacanze, Agatha non può che rimanere sconvolta nello scoprire che una nuova donna si è intrufolata nelle simpatie del suo attraente vicino James Lacey. La bellissima Mary Fortune le è superiore in ogni cosa, specialmente nel giardinaggio e, con l'imminente apertura della Mostra dei Giardini di Carsely, Agatha si sente profondamente inadeguata. Nel frattempo succedono cose strane: alcuni giardini vengono devastati, una mano misteriosa uccide i pesciolini rossi del vecchio Bernard Spott, e la nuova vicina si comporta in modo davvero bizzarro, quasi crudele. Solo Agatha sembra la persona adatta a scoprire cosa c'è sotto...
ISBN: 8850256124
Casa Editrice: TEA
Pagine: 192
Recensioni
It's always comforting to see Agatha again and the village of Carsley, almost like coming home. This time Agatha is searching for the murder of a beautiful yet surprisingly unpopular newcomer to the village who has been found quite literally 'planted' to death. I love all the characters, and even th Leggi tutto
GoodReads.com
I have one major issue when it comes to the cozy mystery: just a blink of the eye and I suddenly realise I've spent the better part of an evening completely engrossed in mischief and murder. It's been awhile since I last visited Agatha, yet I found it easy to get sucked back into her not-so-quiet wo Leggi tutto
GoodReads.com
I continue to be surprised with Agatha Raisin! The books give you such a different feeling then the TV show. Loved this book and new character Mary Fortune who ends up not being so "fortunate" Perfect foil for Agatha and all of Carsley. So much background in this book, and we find out that Agatha se Leggi tutto
GoodReads.com
I really enjoyed reading this book and want to give a high rating and an excellent review, but I cannot. This is the third book in the series and the first I have read. A new woman comes to Agatha's village and gets murdered. As Agatha peels off the layers of truth, she discovers that the murdered w Leggi tutto
GoodReads.com
Digital audiobook narrated by Penelope Keith Third in the series starring 50-something Agatha Raisin, former PR executive who is trying to make a life in the village of Carsley, in the English Cottswolds. As the novel opens, she has just returned from a long holiday, and is determined to win the affe Leggi tutto
GoodReads.com
A potty plot and despite my hopes, Agatha Raisin still remains an obnoxious character, surrounded by annoying secondary characters. Watch the sitcom version I say, it's still tolerable than this! My Rating - 2/5
GoodReads.com
Un entretenido divertimento por si se tiene mono de un misterio detectivesco a lo Agatha Christie o se quiere una lectura ligera para pasar el rato. No inventa la rueda, pero tampoco lo pretende. Nos habla de una detective aficionada resolviendo un caso en un pueblo pequeño, rodeada de sus peculiares Leggi tutto
GoodReads.com
I don't like Agatha Raisin. I didn't like her when I read a couple of the books, in fact I disliked her a lot, so I stopped reading them. But when I heard that Penelope Leach narrated the audiobooks I decided to give one a try because I love her in Good Neighbors and To the Manor Born, and I thought Leggi tutto
GoodReads.com
4 stars I just love Agatha Raisin, the books are so funny and the characters so likable or hateable depending on the character. It's so much fun watching Agatha shoot herself in the foot, not just because it's funny but because you know that Agatha will come roaring back stronger then ever before. A f Leggi tutto
GoodReads.com
Aggiungi la tua recensione
Altri libri di M.C. Beaton
Il Libraio per te
Scopri i nostri suggerimenti di lettura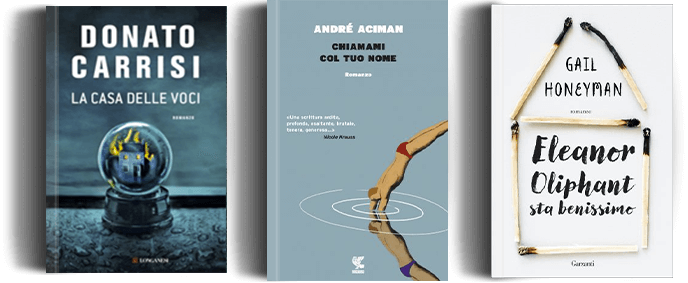 Ancora alla ricerca del libro perfetto?
Compila uno o più campi e lo troverai