Agatha Raisin – Amore, bugie e liquori
Tutti i formati dell'opera
Acquistalo
Sinossi
Una nuova avventura per Agatha Raisin. Vecchie conoscenze ritornano. Qualcuno viene ucciso, e Agatha da detective diventa una sospettata. James è tornato, si è ritrasferito a Carsely e chiede ad Agatha di fare una vacanza insieme, con destinazione a sorpresa! Convinta di andare in un posto caldo e affascinante del Mediterraneo per una seconda luna di miele, Agatha accetta con grande entusiasmo: la sua delusione nel ritrovarsi a Snoth-on-Sea, luogo di dolci ricordi d'infanzia di James e attualmente orribile cittadina vittima di un tempo inclemente, sarà altrettanto grande. Anche l'albergo scelto non è più quello di una volta: cupo, squallido, un pessimo servizio e frequentazioni ancora peggiori, tra cui Geraldine Jankers, donna appariscente e volgare con la quale Agatha ha un più che vivace scambio di battute. Quando viene trovata morta, soffocata da una sciarpa di Agatha, la nostra eroina si trova nei guai... E, quel che è peggio, James, pensando come sempre solo a se stesso, la pianta in asso!
ISBN: 8898713649
Casa Editrice: astoria
Pagine: 264
Recensioni
I can't believe I'm already up to book #17 in this series. After the first two, I wasn't sure how long I'd continue because Agatha wasn't a very nice person. Now, although she's still rough around the edges, she has won me over. There's just something about her that makes me care about her. I still Leggi tutto
GoodReads.com
If I am ever on vacation and Agatha Raisin shows up at the hotel, I am quickly checking out!!! Nothing against Agatha personally, but people seem to get killed around her at a quick pace.... this is the 17th book in the series, so clearly I enjoy the series, Agatha has grown on me throughout these bo Leggi tutto
GoodReads.com
What the hell does Agatha see in the self-centered jackass James Lacey? The only downside of the Agatha Raisin books is that Agatha doesn't know how special and unique she is.
GoodReads.com
Oh my...I'm not sure where to start. The title is great. Best thing about the book actually, even though I failed to see any connection to the dreadful story starring the stout little temptress Agatha. Oh wait...no one was tempted. The entire book wasted valuable story time with Agatha and James' pa Leggi tutto
GoodReads.com
She is not nice in the conventional sense and she has none of the homemaking qualities one associates with good village women. And yet there is something about her insecurities, her imperfect pitch in the hum of relationships, and her dazzling self-involvement (coupled with almost no self-awareness) Leggi tutto
GoodReads.com
It appears that Agatha has put on her big girl panties and she is no longer going to be ex-husband James Lacey's doormat. He cannot suddenly appear in her life and on a moment's notice assume that she is going to drop everything and follow him on a whim. OK, well maybe after this one trip. After sev Leggi tutto
GoodReads.com
Agatha Raisin really thinks the tides have finally turned. Her ex-husband has been sniffing around her recently and has now come up with the glorious idea of taking her away on a wonderful holiday. All she knows is that she has to go shopping immediatly for new holiday gear!! So it's a bit of a let- Leggi tutto
GoodReads.com
Tried this series after much time away, since the main character is not really very likeable. Unfortunately, I've found she really is not better than I expected. She is not static - she has developed, but in baby steps. It's very disappointing. Maybe, however, this is how life really is. In reality, Leggi tutto
GoodReads.com
I haven't totally read these in order as I am missing some, but I find that I have read enough that it isn't a problem. Although this one definitely had more twists than most of the others in the series, I found it wound on a little longer than I would have liked. And the whole back and forth with J Leggi tutto
GoodReads.com
Well 17 books in and I think I'm starting to tire of Agatha now. Its obvious the writer has seriously run out of ideas. This one has some seriously corny moments and the James on/off/on/off is just getting boring now. In this one, the suspects were all so similar and dull that I often got them mixed u Leggi tutto
GoodReads.com
Aggiungi la tua recensione
Altri libri di M.C. Beaton
Il Libraio per te
I libri scelti in base ai tuoi interessi
Il Libraio per te
Scopri i nostri suggerimenti di lettura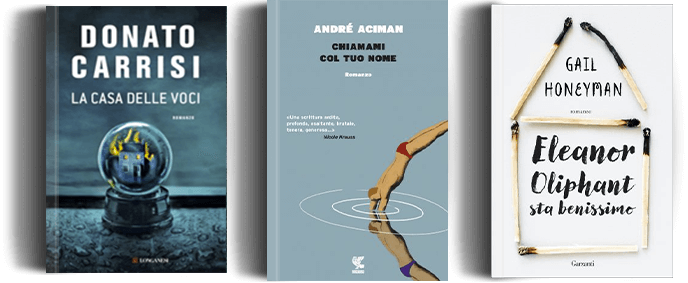 Ancora alla ricerca del libro perfetto?
Compila uno o più campi e lo troverai