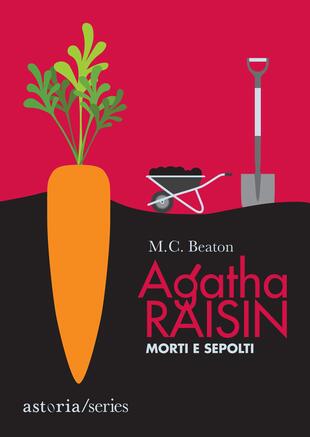 L'investigatrice più irruente e pasticciona d'Inghilterra.
Agatha Raisin – Morti e sepolti
Tradotto da: MARINA MORPURGO
Tutti i formati dell'opera
Acquistalo
Sinossi
C'è un nuovo abitante ricco di fascino a Carsely, il detective in pensione Gerald Devere. Agatha, come sempre, cede alla bellezza maschile, ma questa volta si trova a dover rivaleggiare in amore con l'amica di sempre, Margaret Bloxby, la moglie del pastore.
Ma non è tanto Gerald a seminare scompiglio nei Cotswolds, quanto piuttosto una minaccia di speculazione edilizia da parte di un possidente locale, lord Bellington, che vuole cementificare un'area solitamente utilizzata per orti in affitto. Il nobiluomo diventa il personaggio più inviso ai pensionati-orticoltori dei Cotswolds, e un giorno viene avvelenato nella sua dimora. Il figlio ed erede, Damian, è il primo dei sospettati e assolda Agatha per scagionarlo.
Ne nasce una delle più articolate, insanguinate ma anche per molti versi comiche indagini mai capitate ad Agatha & Co.
ISBN: 8833210960
Casa Editrice: astoria
Pagine: 256
Data di uscita: 29-10-2020
Recensioni
Lying somewhere in the range between cozy mystery and crime suspense, the Agatha Raisin series is great, undemanding entertainment reading. Twenty-seven books ago, Agatha Raisin left her PR job in London to take early retirement in a small village in the Cotswolds. She is irascible, very rarely grace Leggi tutto
GoodReads.com
*3.5 to 4 stars. I recently picked up The Witches' Tree , the 28th in the Agatha Raisin mystery series, from the new book shelf at the library and realized I had somehow missed reading number 27. Gasp! Thankfully my library had a copy of Pushing Up Daisies on the shelf. I wouldn't want to read them ou Leggi tutto
GoodReads.com
It was okay, but the story was choppy and someone should have done a better job of editing.
GoodReads.com
It was nice to see all the characters (this is the 4 part). The set up and resolutions are without much meat to them. People are ALWAYS home and not too busy to talk to Agatha. Many of the things are not reasonable. I think she crowded the book with characters and murders without a benefit to the re Leggi tutto
GoodReads.com
RE-READ UPDATE 7/21/16 First Review (6/25/16): This is the first book I've read from the Agatha Raisin series and I think that maybe it wasn't the best one to start on. The mystery was ok, the pacing was fine. There wasn't really anything I could fault, but there's nothing I can really praise either. Leggi tutto
GoodReads.com
3.5 stars Agatha Raisin is really an unpleasant person but there's just something about her. She is abrupt, selfish, too outspoken, knows no boundaries and is not very nice. She is also smart, witty and, deep inside, wants to be loved. She's always on the hunt for a man in her life apparently not re Leggi tutto
GoodReads.com
Oh, Aggie. How I love thee. I even named my pug after you. Not to say you have wrinkles. Agatha Raisin may not be getting any younger, but she just keeps getting better. If you, like me, have been following this series for a long time, then you will know what I mean when I say I couldn't wait to get Leggi tutto
GoodReads.com
This was not the usual, feisty Agatha that I've come to know and love. She has become a little soft and tired, leaving much of the detecting to Toni and Simon. Surprisingly, she seems to be getting younger and has taken to petting and playing with her cats. I missed some of the old characters. Gone
GoodReads.com
The plot (and I use the term loosely) was so meandering in this one I really struggled to maintain my attention. Far too much time was spent on the latest disasters in Agatha's perpetually stalled love life. On the plus side, it was the first of these books in quite some time not to suffer from a pai Leggi tutto
GoodReads.com
The story was choppy and honestly to me it felt like solving a murder was just an afterthought slotted in when it's realised that nothing murder-y had been mentioned in 20 pages! The characters were just replaying stereotypes set out from previous books rather than furthering their development and I Leggi tutto
GoodReads.com
Aggiungi la tua recensione
Il Libraio per te
I libri scelti in base ai tuoi interessi
Il Libraio per te
Scopri i nostri suggerimenti di lettura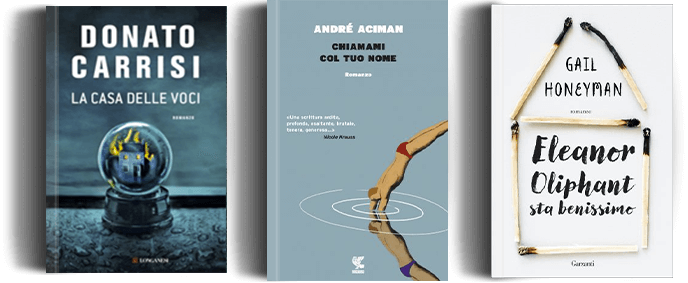 Ancora alla ricerca del libro perfetto?
Compila uno o più campi e lo troverai