I cinque guerrieri
Tutti i formati dell'opera
Acquistalo
Sinossi
Sfuggito alla morte per un soffio, tuttavia Jack West Jr. non può certo concedersi un periodo di riposo. Quattro Pilastri, infatti, devono ancora essere trovati. Se quei leggendari diamanti non verranno purificati e incastonati nei rispettivi Vertici - seguendo un ordine prestabilito e nell'arco di nove giorni -, la Grande Macchina non verrà attivata e i raggi del Sole Nero investiranno la Terra, generando una successione inarrestabile di catastrofi naturali che porteranno la razza umana all'estinzione. Dopo essersi ricongiunto col suo gruppo, Jack riesce però a scoprire un tassello fondamentale per risolvere l'enigma. Secondo un'antica iscrizione egizia, il segreto dei Pilastri è stato affidato ai Cinque Guerrieri che hanno segnato la storia dell'umanità: svelando la loro identità, sarà possibile individuare sia i Pilastri sia l'ubicazione dei Vertici. Per fermare il conto alla rovescia, giunto ormai alle battute finali, Jack dovrà quindi interpretare profezie millenarie e neutralizzare trappole mortali ma, soprattutto, confrontarsi con un avversario implacabile che lo conosce meglio di chiunque altro: Jack West Sr., suo padre...
ISBN: 8850228422
Casa Editrice: TEA
Pagine: 434
Recensioni
I have to admit, there's something really fascinating and cool about stories that don't need to reinvent themselves but still manage to be super easy to read and enjoy and yet still feel fresh. This happens to be one of them. I mean, seriously. There's still Indiana Jones Traps, people! There's still Leggi tutto
GoodReads.com
Matthew Reilly's books are the literary equivalent of deep fried mars bars. You know you shouldn't, you might even regret it, but they're fun while they last. I feel embarassed even admitting I read his books: they are often quite badly written and he has an excruciating habit of writing things in it Leggi tutto
GoodReads.com
Part three of this continuing adventure fantasy saga to save the world from total annihilation. Jack West Jr. and his band of loyal followers, some though are not as loyal as Jack thinks, have to race against time and an assortment of evil doing villains, his father being the alpha villain, to save t Leggi tutto
GoodReads.com
The Five Greatest Warriors is book three in the Jack West Jr series by Matthew Reilly. When Jack West Jr escape from the abyss that he fell in The Six Sacred Stones started the race of Jack's and his team to find the answers to unlock the secrets of the machine. The readers of The Five Greatest Warr Leggi tutto
GoodReads.com
Well, I started this series way back when it was first released. But I suppose it fell on the wayside since it generally takes 2 years for a book in this series to be released. And the last book I read ended on a cliffhanger too! I normally don't have that much patience to wait. Or would be too antsy Leggi tutto
GoodReads.com
So continues the adventures of Jack West, probably the greatest adventure hero since Indiana Jones. If you been following Jack's adventures in the first book, "The Seven Deadly Wonders", and the second book, "The 6 Sacred Stones", you know Jack and his crew are out to save the world and are quickly
GoodReads.com
This book is completely ridiculous. I read a lot of fantasy and find willing suspension of disbelief pretty easy due to believable characters, logical consistency and for the most part physically similar settings. This book, set in modern day, requires more suspension of disbelief than all of them.
GoodReads.com
Matthew Reilly paperbacks are perfect for weekends when I want to read something fast and light. And as the blurb says "Readers should leave their thinking caps behind" . I dint stress out too much on the plots and loop holes. So in this book we continue our journey with Jack West Jr. and the team r Leggi tutto
GoodReads.com
The Five Greatest Warriors by Matthew Reilly has to be mentioned because it is quite simply the worst thing I have read in a while. This is an airport novel and has no pretension to be either realistic or profound. When you buy a Reilly novel you hand in your disbelief and your sense of reality with Leggi tutto
GoodReads.com
I dont know why I keep reading these books, I really dont. This series is so unrealistic and over the top, and the writing isnt even all that good......but I just cant stop. For whatever reason, Im fascinated with finding out what happens to Jack West, Jr. and his team next. I spent most of my weeke Leggi tutto
GoodReads.com
Aggiungi la tua recensione
Altri libri di Matthew Reilly
Il Libraio per te
Scopri i nostri suggerimenti di lettura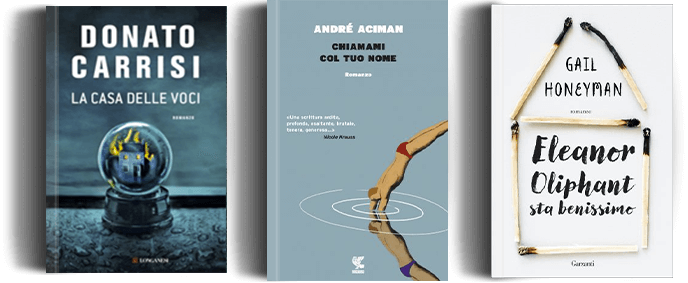 Ancora alla ricerca del libro perfetto?
Compila uno o più campi e lo troverai