Area 7
Tutti i formati dell'opera
Acquistalo
Sinossi
Una missione del capitano Schofield, nome in codice Scarecrow
Il capitano dei marines Shane «Scarecrow» Schofield è assegnato alla scorta del neoeletto presidente degli Stati Uniti durante la sua visita all'Area 7, una base militare segreta nel deserto dello Utah: una missione di routine. Se non fosse che Charles Russell, un ex generale dell'Aeronautica accusato di alto tradimento, ha fatto installare nel cuore del presidente un microchip collegato a un satellite: l'arresto del cuore causerebbe l'interruzione della trasmissione e attiverebbe le testate nucleari collocate negli aeroporti più importanti degli Stati Uniti. E l'Area 7 è proprio lo scenario migliore per attentare alla vita del presidente e consumare così una vendetta covata da anni. Nella base, infatti, c'è un laboratorio batteriologico in cui si sperimentano virus micidiali. L'Area 7 sta per trasformarsi in una trappola mortale e Scarecrow e i suoi uomini stanno per precipitare in un vero e proprio incubo: cosa li aspetta infatti là dentro?
ISBN: 885024407X
Casa Editrice: TEA
Pagine: 464
Recensioni
Warning: Do not read this book if you cannot suspend your disbelief about the seemingly improbable events that occur during action sequences. If you can't do this, you will not enjoy this book. If you can, then hang on for the wild ride. No one, and I do mean no one, writes action scenes like Matthe Leggi tutto
GoodReads.com
When I'm reading an action novel, I want to be able to turn a page as quickly as a camera angle changes in an action movie. Matthew Reilly has an amazing ability to be able to create this and Area 7 is no exception. While this is essentially a 'sequel' to Ice Station, it can easily stand alone on its Leggi tutto
GoodReads.com
This book SHOULD be read only if you are waiting in the airport to catch a long-delayed flight, or while pursuing some other (similar) pursuit. This book is undoubtedly rather difficult to part-with while in the middle of reading, but it stretches the border of incredulity to such an extreme point t Leggi tutto
GoodReads.com
Hard to review because 1) it was a ton of fun to read, but 2) ultimately disappointing at just HOW freekin unbelievable the story was. I mean if this were taking place in the year 2200 and every character had bionic abilities or something, but there is NO way the action sequences are plausible. If n Leggi tutto
GoodReads.com
An experiment to see what all the hype is about. If you like non-stop action movies, video games etc with plenty of Wam! 🥊, 🚀Boom! ⁉️Kapow! descriptions and the body count increasing on every other page, along with one-dimensional characters and a nonsensical storyline then enjoy!
GoodReads.com
Blam! Blam! Scarecrow's back! While the start of this book reads as though you're in for a predictable action-thriller, it is anything but. Scarecrow, Mother, Fox, and 'Book the Second' are locked in a super secret military facility, alongside the president, and are up against a team of genetically e Leggi tutto
GoodReads.com
Having recently finished the first book in the Scarecrow series, Ice Station , I have decided that Matthew Reilly is quite adept at writing a story that is essentially contained in one local. In Area 7, we find Scarecrow and some of his friends from the previous novel, stuck in the middle of deadly g Leggi tutto
GoodReads.com
This is the second book I've read by Matthew Reilly and just like Ice Station (the first book in the Scarecrow series) it's an action packed read from start to finish! The setting for this story is the mysterious Area 7 a secret U.S. military installation hidden underground in Utah. U.S. Marine Shan Leggi tutto
GoodReads.com
Suspend belief for this military thriller. Unbelievable plots and impossible escapes from impending death aplenty. A rogue Air Force General supposedly executed, armed with his own Air Force Special Ops unit takes on the US President with his Marine Corp and Secret Service escort. Shane Schofield (S Leggi tutto
GoodReads.com
Had to cut my loses on this one after 138 pages. Introduction was great, prologue really got my attention, nice illustrations, but after that way too much shoot em up bang bang for me. Was hoping to learn more behind the scenes in government installations.
GoodReads.com
Aggiungi la tua recensione
Altri libri di Matthew Reilly
Il Libraio per te
Scopri i nostri suggerimenti di lettura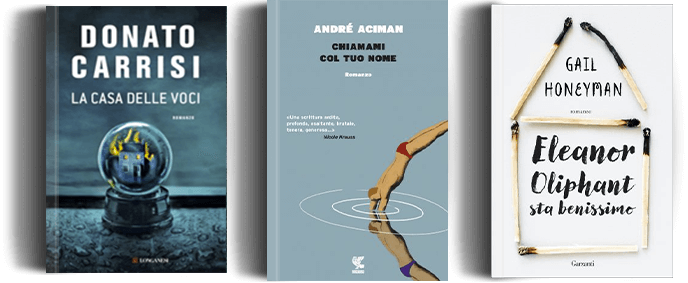 Ancora alla ricerca del libro perfetto?
Compila uno o più campi e lo troverai