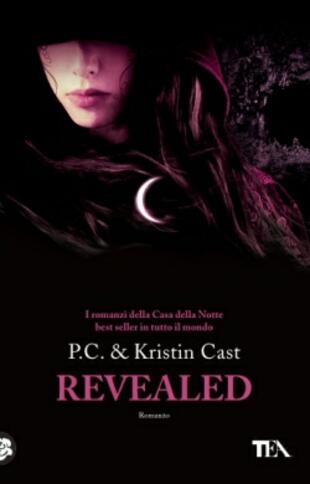 Revealed
Tutti i formati dell'opera
Acquistalo
Sinossi
Abbiamo fatto del nostro meglio. Abbiamo combattuto con coraggio, tuttavia non siamo riusciti a sconfiggere Neferet. E la ex Somma Sacerdotessa si è introdotta di nascosto nella Casa della Notte... Perciò, ora che il sindaco di Tulsa è stato trovato morto in una pozza di sangue, non ho dubbi: è stata lei a ucciderlo. Eppure la polizia non mi crede ed è convinta che il colpevole sia uno di noi novizi. Adesso siamo tutti bloccati qui, mentre Neferet si aggira indisturbata per la città. Ma io, Zoey Redbird, prima Somma Sacerdotessa novizia della Storia, non ho intenzione di restare a guardare. Devo fermarla. Anche a costo di violare le leggi umane e dei vampiri. Anche a costo di uccidere...
ISBN: 8850241151
Casa Editrice: TEA
Pagine: 346
Recensioni
Ok, I'll confess, there's just something masochistically gratifying about watching a previously terrible series death spiral into something with which mere words alone cannot do justice. At this point, it's common knowledge House of Night has never been good, what with its vapid writing, pathetic pl Leggi tutto
GoodReads.com
The most entertaining part of this series has always been and will always be the reactions of twelve year old girls who complain about us "haters" and demand that we stop reading their series if we don't like it. (view spoiler) [Of course Erin dies. She's not one of the gang anymore; therefore she's an evil bimbo th (hide spoiler)] Leggi tutto
GoodReads.com
This review also appears on my blog, The Bookworm Experiment. Rating: 1.5 star I know this is random and has nothing to do with the actual plot, but still... What's up with these covers? :P Hidden: Zoey's face is, for the first time, fully revealed. Revealed: Zoey's face (or is that Neferet's?) is hidd Leggi tutto
GoodReads.com
Why. * * * I've finished this.. monstrosity. And.. I just don't know what to say? Because, those books? They don't change. They continue to suck so badly, nothing I could say hasn't been said before. (Most likely by me, too.) There was one single improvement: No True Blood reference that messed up the Leggi tutto
GoodReads.com
Can't wait until this book comes out! Hidden was amazing. I don't get why people hate on this series so much, but I love it, myself. I cannot wait. Was there anyone else doing some serious what-the-hell-ing throughout Hidden, when it came to Erin and Nicole and not to mention when Neferet looked in
GoodReads.com
Oh for Pete's sake, is this the last FUCKING one yet?? 2.5 stars
GoodReads.com
Everyone else has abandoned ship. Yet here I am. 2.5 stars . I don't even have an "in my defense" argument. I know these books suck hard for so many reasons - whether it's the lame speak, the immature behavior, the characters who fail to use their brains, or horrific stereotypes being reinforced..
GoodReads.com
2.5 ★'s My Thoughts: ✦ This didn't read like a next to last book. I really was thinking things would start wrapping up! ✦ "Gihugic" - really ? ✦ More deaths...why am I surprised? And the part with Dallas? Shocking! ✦ Aurox drunk was just a little bit funny. ✦ To be fair, I do enjoy the characters... Leggi tutto
GoodReads.com
This great cover is hiding awfully mediocre words. The series could've progressed easily from the last book, HIDDEN, to the next, REDEEMED, without this in between. I'm crossing my fingers that PC discovers herself before she screws up the last installment in the series, because I've invested far to Leggi tutto
GoodReads.com
I really want the continuation. I have read this series twice because I stopped somewhere on book 8 for too long and when I decided to come back to it I had to refresh my memory. The series is not repetitive. And is amazingly creative although I wish the goddess would intervene more. Nevertheless th Leggi tutto
GoodReads.com
Aggiungi la tua recensione
Altri libri di P. C. Cast
Il Libraio per te
I libri scelti in base ai tuoi interessi
Il Libraio per te
Scopri i nostri suggerimenti di lettura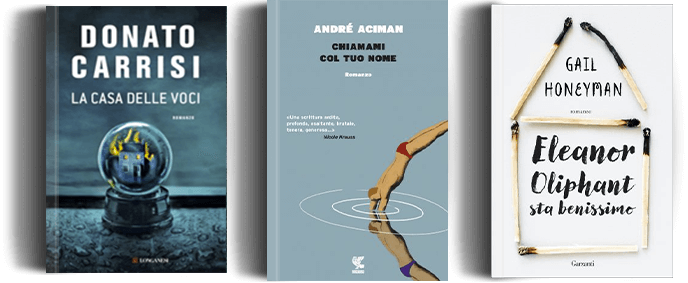 Ancora alla ricerca del libro perfetto?
Compila uno o più campi e lo troverai