Il tristo mietitore
Tutti i formati dell'opera
Acquistalo
Sinossi
Si dice che al mondo niente sia inevitabile, tranne la morte e le tasse. Ma questo forse prima che Morte venisse licenziato in tronco. L'ultima cosa di cui un universo può aver bisogno è di un Tristo Mietitore disoccupato, ma ora Morte può finalmente cercare più verdi pascoli dove usare la sua falce in modo inedito? Alcuni buoni motivi per leggere questo libro: * Terry Pratchett è uno degli scrittori più letti del mondo * È stato votato secondo più grande scrittore vivente del Regno Unito dopo J.K. Rowling * Tutti i suoi libri sono bestseller, con oltre 50 milioni di copie vendute
ISBN: 8884519675
Casa Editrice: Salani
Pagine: 280
Recensioni
How can you not like Death? HOW, INDEED? I'm sorry, did someone say something? NEVER MIND. I'LL ONLY BE HERE A MOMENT. Oh, okay then. Anyway, as I was...erk...
GoodReads.com
Probably my favorite of all of the Discworld novels (and that's a hard choice, given my total love of the series). Of all of Pratchett's many quirky characters, I think I love Death the best, though I couldn't begin to tell you why. In this installment, Death gets fired and has to get a day job. In
GoodReads.com
The second DEATH is as hilarious as the first one, this time positioning the friendly reaper in a perfect setting for having philosophical and deep thoughts about human nature and life in general. The auditors are a mixture of bureaucracy, monotony, surveillance, and total order, each reader might fi Leggi tutto
GoodReads.com
Today would have been Sir Terry's 70th birthday. As some here know, I've put off reading the series because I still tear up when thinking of this great man and the terrible loss his death meant. Especially his books featuring Death as the main character are hard to read because their messages are hit Leggi tutto
GoodReads.com
In 1976 Blue Oyster Cult sang Don't Fear the Reaper . In 1991, Sir Terry Pratchett first published his 11th Discworld novel Reaper Man. The comparison is mine, apparently Pratchett titled the book as a reference to Alex Cox's 1984 fantasy film starring Emilio Estevez. So, what happens when our Discwor Leggi tutto
GoodReads.com
Wow, where's the 6 star button Ok , where should I start with this ? Some of TP's Discworld novels are great stories, full of humour with amazingly real and detailed characters that get into scrapes, have adventures, inherit kingdoms, fight wars in far off places (near the Rim ? ) And these books to Leggi tutto
GoodReads.com
Re-read with buddies! I suppose it helps that I'm already a lifelong fan of Pratchett, but even objectively, this is a delightful novel about Death's retirement. Sure, he was tricked, but he really needed some time off. Or some time, period. The magicians were delightful, as usual, and the undead, ev Leggi tutto
GoodReads.com
"No one is finally dead until the ripples they cause in the world die away—until the clock wound up winds down, until the wine she made has finished its ferment, until the crop they planted is harvested. The span of someone's life is only the core of their actual existence." — Terry Pratchett (1948-2 Leggi tutto
GoodReads.com
"No one is actually dead until the ripples they cause in the world die away..." "I want more Death" is what I spent most of this book thinking. 60% of this was about Windle Poons and other wizards and I just wasn't into the silly randomness of the problems they were dealing with. The "life force" Leggi tutto
GoodReads.com
If I could steal credit for a book and claim it as my own, Reaper Man would most likely be it. This is the point, I think, where the Discworld novels stopped being entertaining light reading, and really became literature. It's a very subtle shift from the little parodies of science fiction and fanta Leggi tutto
GoodReads.com
Aggiungi la tua recensione
Altri libri di Terry Pratchett
Il Libraio per te
Scopri i nostri suggerimenti di lettura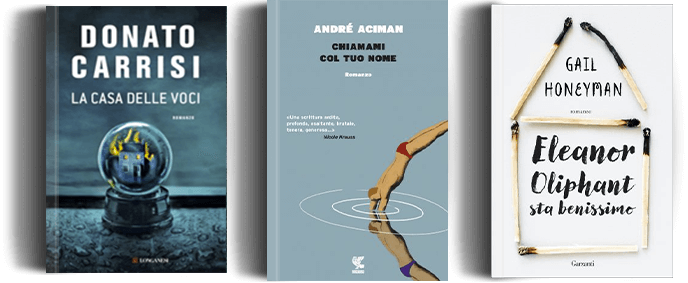 Ancora alla ricerca del libro perfetto?
Compila uno o più campi e lo troverai