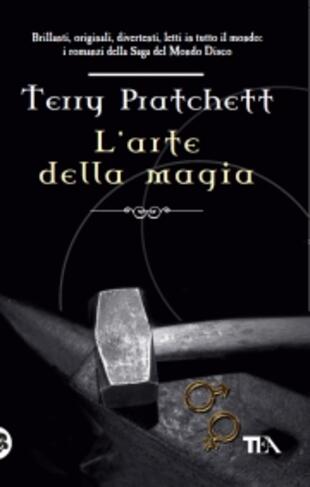 L'arte della magia
Tutti i formati dell'opera
Acquistalo
Sinossi
Quando il mago arrivò al villaggio di Cattivo Somaro, sapeva di avere ancora circa sei minuti di vita... La cosa, tuttavia, non lo preoccupava. Stava cercando l'ottavo figlio di un ottavo figlio, nato proprio in quel momento nella casa di un fabbro. Gli avrebbe passato il suo bastone magico, la sua arte e i suoi poteri, e tutto sarebbe stato com'era stato stabilito... Peccato, però, che il fortunato bambino in realtà è una bambina. Si chiama Eskarina, e sarà la prima maga del Mondo Disco...
ISBN: 8850217781
Casa Editrice: TEA
Pagine: 224
Recensioni
I just recently re-visited this book after a couple years away from it. What's more, I've just recent re-read several of the more recent Witch novels from Pratchett, so they're fresh in my head. Granny Weatherwax is one of my favorite characters of Pratchett's, and as an author, it does me good to s Leggi tutto
GoodReads.com
Owning of both gender and fantasy stereotypes by the notorious badass and witty witches "Men have to be wizards and women have to be witches, no debate about that, it´s the unwritten rule of doing it so since… What, stop asking stupid troublemaker questions about small girls being wizards, that´s imp Leggi tutto
GoodReads.com
The problem with Terry Pratchett is that you keep wanting to read the good bits out loud. In this particular case, I'd just reached the line "Her dress would have been both clinging and revealing, if it had had anything to cling to or reveal." Too late, I realized that not all the people around me w Leggi tutto
GoodReads.com
If I was not already a Terry Pratchet fan, I would be after reading this exceptional book as we are formally introduced to Granny Weatherwax, witch. Equal Rites, Sir Terry's third installment in the Discworld series is a peach of practical magic. Telling the story of a young girl's conflicting talent Leggi tutto
GoodReads.com
This was just so incredibly funny, brilliantly written and truly a joy to read. More tomorrow Now I have in the past read probably a dozen or so Discworld novels and have come across some of the major players in this epic series, Granny Weathwax included, who was the star of this book. Whilst I don't Leggi tutto
GoodReads.com
This was a blast! Introducing: Witch supreme (or that's what I'm calling her) - and that only because of her stare, to say nothing of her actual magical talents. And yes, I can totally see Maggie Smith playing her in a movie! Esk, 8th "son" of an 8th son (on the Discworld, 8 is the most magical number Leggi tutto
GoodReads.com
The Great Pratchett Re-Read Continues! The third book begins the "real" development of the whole Discworld mythos, and rather than focusing on setting, it goes whole-hog (or Witch) into character and a rather deep social issue. It is, at its core, a novel about breaking down the walls that the sexes t Leggi tutto
GoodReads.com
This was a reread for me but it is years since my first read and I did not remember much of it! Loved that Death popped up right at the beginning and then Granny Weatherwax made her first appearance. Of course this book is vintage Discworld and these two, along with others, appear again and again lat Leggi tutto
GoodReads.com
"A little knowledge is a dangerous thing, but it's not one half so bad as a lot of ignorance." This was hilarious. I enjoyed every single page of it. If you saw me reading it, chances are high that you will have caught me cackling and giggling throughout most of the book. I never thought that I would Leggi tutto
GoodReads.com
Similar in spirit to the first two books in the Discworld series, once again we have a delightful duo on a journey, encountering many a merry mishap on the way. This book is not as funny as its predecessors, though the plot seems more cohesive and a little less meandering. Despite the distinct lack
GoodReads.com
Aggiungi la tua recensione
Altri libri di Terry Pratchett
Il Libraio per te
I libri scelti in base ai tuoi interessi
Il Libraio per te
Scopri i nostri suggerimenti di lettura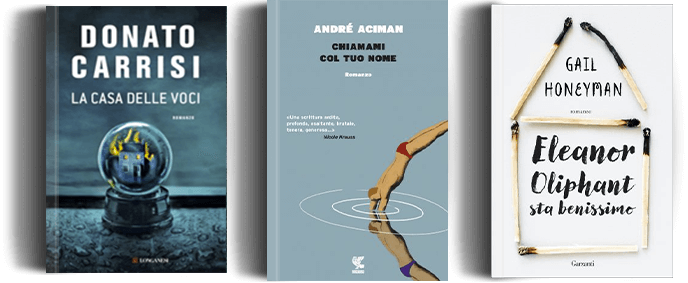 Ancora alla ricerca del libro perfetto?
Compila uno o più campi e lo troverai