Vendetta di sangue
Tutti i formati dell'opera
Acquistalo
Sinossi
Vent'anni dopo Il dio del fiume, il romanzo che ha consacrato Wilbur Smith al successo di scrittore bestseller in Italia, il re dell'avventura torna all'antico Egitto con il romanzo più avvincente, trascinante e appassionante di sempre: Il dio del deserto.
Disponibile dal 3 novembre 2014.



Hector Cross non è un eroe: è soltanto un uomo. Ma quando un uomo come Hector Cross perde tutto quello che ha, il suo dolore e la sua furia possono essere devastanti. Una mano assassina ha spezzato la vita di Hazel Bannock, la donna che amava e che stava per dargli una figlia. Ora Hector è rimasto solo... E come unica compagna ha un'indomabile sete di vendetta e di giustizia. È il momento di riunire la squadra di un tempo, i membri della Cross Bow Security. È il momento di combattere qualcuno che Hector credeva di aver sconfitto e che, invece, pare aver rialzato la coda velenosa come uno scorpione. Ma bastano pochi passi nella follia e nella violenza perché Cross capisca che il nemico ha molte facce. Hector Cross ha una sola certezza: qualcuno è tornato dal passato per colpire lui e tutto ciò che gli è caro. Qualcuno affamato di potere e di denaro, ebbro di violenza e di perversioni, assetato di sangue.
ISBN: 8850235763
Casa Editrice: TEA
Pagine: 510
Recensioni
One of his worst. Characters lack dimension, or on the other hand, are over blown. Plot is ridiculous, taking time out from your heat-of-the-moment, uncontrollable rage because there's no clues to follow. Or renting a ridiculously expensive apartment because of security concerns, only to go jogging
GoodReads.com
Terrible book. As a matter of fact, I suspect Wilbur Smith did not even write this book but it was written by a ghost. Paper thin plot, fractured story line, incompatible time line and seemingly spur of the moment twists in the development of this book. Not what I would describe as a classic Wilbur S Leggi tutto
GoodReads.com
I did not expect a novel of such low calibre from someone who has written fantastic thrillers in the past. Utterly forgettable. The characters are not well fleshed out at all. The plot is pathetic to say the least. Please don't bother buying this book.
GoodReads.com
Wilbur Smith still can write extremely good. But the level of human cruelty in this book was too much for me to handle...
GoodReads.com
Crap. Smith has long been one of my favorite writers. His books, while certainly containing violence, always had historical and political significance. His Birds of Prey trilogy helped lift me out of a deep depression several years ago. This book has none of those redeeming factors. This is glitz mix Leggi tutto
GoodReads.com
The book lacked depth, the plots were too basic and Mr Smith glorifies the other side of sexuality that made it fairly repulsive.
GoodReads.com
This is a completely disgusting book. A large part of it deals with a man repeatedly raping his own under-age ( and I mean less than 10 years old) step sisters in graphic detail, and then when he is in prison he arranges for them to be sent to an isolated island where they are forced to work in a br Leggi tutto
GoodReads.com
Definitely the worst of Wilbur Smith (if it was even written by Wilbur himself). The decline is sad and pitiful.
GoodReads.com
This book is like driving the scenic route to go watch a Robin Williams movie: The man is talented, you'll enjoy the ride, and when you get to the end he may surprise you with a rare piece of brilliance. But in all likelihood the end will be at best forgettable, probably disappointing. And you knew
GoodReads.com
Stephen King says on the cover of this book "You can get lost in Wilbur Smith." In my opinion Wilbur Smith lost his way sometime in the last fifteen years. I have read one of his novels, Monsoon, published in 1999 and gave it five stars. This is his most recent effort and I very nearly put it down w Leggi tutto
GoodReads.com
Aggiungi la tua recensione
Altri libri di Wilbur Smith
Il Libraio per te
Scopri i nostri suggerimenti di lettura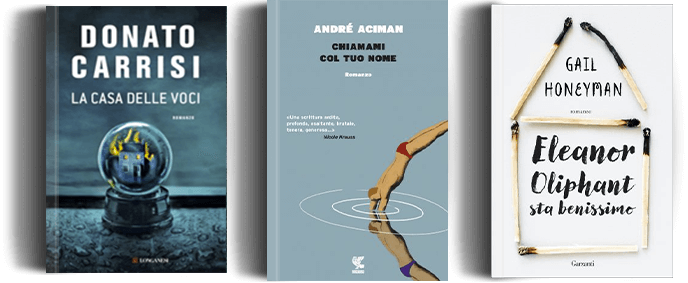 Ancora alla ricerca del libro perfetto?
Compila uno o più campi e lo troverai