Un romanzo dall'umorismo effervescente che vi farà ridere dalla prima all'ultima pagina.
L'anello
Tutti i formati dell'opera
Acquistalo
Sinossi
Una divertente trama gialla accompagna Ludovic, un erede fuggiasco perché accusato di omicidio, e un serissimo gentiluomo di campagna, sir Tristram, costretto a un matrimonio di convenienza per la parola data a un vecchio e burbero zio. Le due eroine, l'impetuosa Eustacie e la posata Sarah, costrette a una vita noiosa in quanto donne, non vedono l'ora di partecipare a un'avventura. E più questa si fa rocambolesca e pericolosa, più le due giovani si armano di entusiasmo e ingegno.
ISBN: 8898713673
Casa Editrice: astoria
Pagine: 248
Recensioni
This Georgian period novel by Georgette Heyer, set in 1793, is a fun mixture of a romantic comedy and a mystery/suspense novel. Our main characters: • Ludovic Lavenham, the impetuous young heir to a baronetcy, accused of murder and on the run for the last couple of years, doing a little smuggling on Leggi tutto
GoodReads.com
On the menu tonight: THE TALISMAN RING Amuse Bouche Pour la table, we present a pair of charming Georgian romantics. They are très amusant! These light little treats will tantalize your taste buds and have two simple(-minded) components: a delightful if melodramatic young miss served "à la françai Leggi tutto
GoodReads.com
I found this vintage Georgette Heyer , The Talisman Ring , simply exquisite with its humor and wit, smooth and agile prose, with amusing and intelligent dialogues. The mysterious plot is hilarious and full of wild adventures with smugglers, stupid Bow Street runners, an evil cousin and a malevolent va Leggi tutto
GoodReads.com
I don't have a shelf for Romance, but I'm thinking perhaps I ought to make one. I'm such a bad boy for ignoring such a huge genre. Yes. That's right. I just read Romance. I'm challenging myself. But, to be honest and fair, this is really more of an offshoot of the old Regency Romances and full of the Leggi tutto
GoodReads.com
I'm bumping this up to five stars on the most recent reread. The banter between Tristram and Sarah is just way, way too good and bonus points for the subtlety of the romance. And I admit that much of my attachment is to Sarah. I love how she throws in with Eustacie so eagerly and yet still develops
GoodReads.com
If the rating system here allowed it, I would take off a half star for how annoying Eustacie and Ludovic were, and how little I cared about their fate. I know they are a parody of young romantics and serve as a foil for the older and more sensible couple, but I really wanted Ludovic to get slapped a Leggi tutto
GoodReads.com
I'm struggling ever so slightly with the review on this book as I read it at the start of my holiday. If I feel I have more to add I may edit this later. In spite of a slow start, the always inventive GH excelled herself with this one. Her variations this time were; I think this is her only book this l Leggi tutto
GoodReads.com
First published in 1936, this is one of Heyer's last Georgian romances. Set in the south of England at some undefined time shortly after the French Revolution, it includes romance, adventure, random French words and phrases, Bow Street Runners, a missing heirloom and an heir who must be cleared of m Leggi tutto
GoodReads.com
This book manages to be both a Regency comedy of manners and a swashbuckling romance in the vein of Heyer's earlier set Georgian books. This is one of those books where the hero manages to be perfect but not irritate me, the dumb Beauty character inspires an affection in me, the lesser hero makes me Leggi tutto
GoodReads.com
Quite different to anything else I've read by Heyer. Fantastic rip roaring comedy- mystery- farce, with not one romance, it two! Recommended.
GoodReads.com
Aggiungi la tua recensione
Altri libri di Georgette Heyer
Il Libraio per te
Scopri i nostri suggerimenti di lettura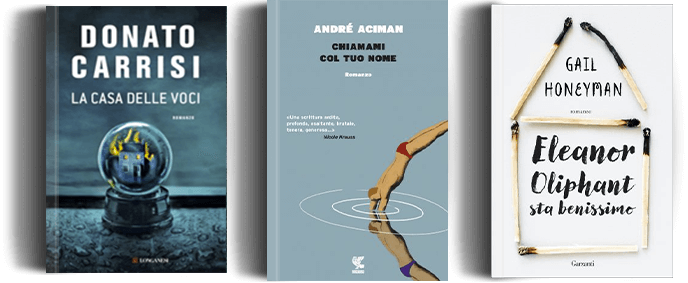 Ancora alla ricerca del libro perfetto?
Compila uno o più campi e lo troverai