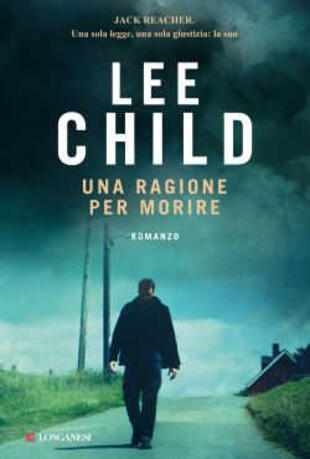 Una ragione per morire
Tutti i formati dell'opera
Acquistalo
Sinossi
DOPO IL SUCCESSO DEL FILM JACK REACHER con Tom Cruise, TORNA LEE CHILD con un nuovo romanzo.
Un pugno di case nell'angolo più sperduto del Nebraska e migliaia di ettari di campi desolati in pieno inverno. Quando Jack Reacher si presenta alla reception dell'unico motel nel raggio di cento chilometri, non cerca altro che una tazza di caffè e una stanza in cui passare la notte, ma è destinato a imbattersi in un incubo che dura da più di vent'anni. Tutto comincia con la telefonata di una donna che ha bisogno di cure. Il medico, appollaiato al bancone del bar, è ubriaco fradicio e non sembra in grado di guidare. Reacher gli fa da autista e scopre che la donna ha il naso fracassato per colpa del marito, Seth Duncan, spavaldo rampollo di una famiglia che tiene in scacco la comunità del piccolo villaggio grazie a una rete di minacce, ricatti e vere e proprie sevizie. Dopo avere prestato soccorso alla donna, Reacher decide di impartire una dura lezione al marito, scatenando però la reazione della famiglia Duncan, che organizza una caccia all'uomo con l'aiuto di picchiatori prezzolati e sicari della malavita di Las Vegas, impelagata in oscuri traffici nella zona. E a poco a poco quella che sembrava una semplice lite familiare svela i contorni di una faida iniziata molto tempo prima con la tragica sparizione di una bambina, mistero irrisolto che cela uno scenario ben più agghiacciante e cruento. Solo e braccato in un territorio sconosciuto, Reacher affronta la sua prova più difficile, determinato a fare giustizia una volta per tutte...
ISBN: 8830433519
Casa Editrice: Longanesi
Pagine: 376
Recensioni
Happily, Jack Reacher has survived the catastrophic explosion that ended his last adventure, 61 Hours . (This gives nothing away for those who haven't read the book. The fact that there is a fifteenth Reacher book is a pretty good sign that he must have survived the fourteenth, although that was not Leggi tutto
GoodReads.com
Worth Dying For (Jack Reacher, #15), Lee Child تاریخ نخستین خوانش: روز بیست و نهم ماه ژانویه سال 2018 میلادی عنوان: لانه زنبور؛ نویسنده: لی چایلد؛ مترجم: محمد عباس آبادی؛ تهران، کتابسرای تندیس؛ 1397؛ در 518 ص؛ شابک: 9786001823550؛ موضوع: داستانهای نویسندگان انگلیسی - سده 21 م پانزدهمین کتاب از: سری «جک Leggi tutto
GoodReads.com
I have mixed feelings upon finishing this latest Lee Child novel. Slipping into the world of Jack Reacher (lots of violence and very little angst) is comforting and familiar. Child has a formula going in many of his books and for the most part, it works pretty well. Jack Reacher comes into a small t Leggi tutto
GoodReads.com
Three and a half stars. While sticking to the basic formula of Reacher kicks bad guys' butts, Child manages to change it up a little. In some ways, Reacher's an anachronism, and if serious modern technology was used with strategy against him, he'd be in trouble. It starts to look as though he will b Leggi tutto
GoodReads.com
In this 15th book in the 'Jack Reacher' series, the steely hero intervenes in a domestic abuse situation, and draws the ire of the 'town mafia.' The book can be read as a standalone. ***** Jack Reacher, perpetual traveler and tough guy seeking justice, stops off in a small Nebraska community as he's h Leggi tutto
GoodReads.com
4 ½ stars. Lots of bad guys for Reacher to beat up. It was well done and lots of fun. STORY BRIEF: Reacher arrives in a remote farming area in Nebraska. The Duncan clan has terrified the entire county into submission. They require all farms to use their trucking company and pay high rates. They have f Leggi tutto
GoodReads.com
Another great Reacher. If you like Reacher, that's all you need to know.
GoodReads.com
I get the feeling like I'm the last person to know; I bought this book still thinking that it would be a shocking resolution to the cliff hanger ending of the previous 61 Hours. You see I was hooked into the possibilities: could Reacher actually be dead? OK I really doubted it but more likely – would Leggi tutto
GoodReads.com
Book 15 in the Jack Reacher series. First things first, there is one hell of a lot of carnage in this book and not a police officer in sight. Four crime groups all trying hard to improve their position on the food chain. The best method of achieving this is by killing your opponents on the chain. But Leggi tutto
GoodReads.com
Aggiungi la tua recensione
Il Libraio per te
Scopri i nostri suggerimenti di lettura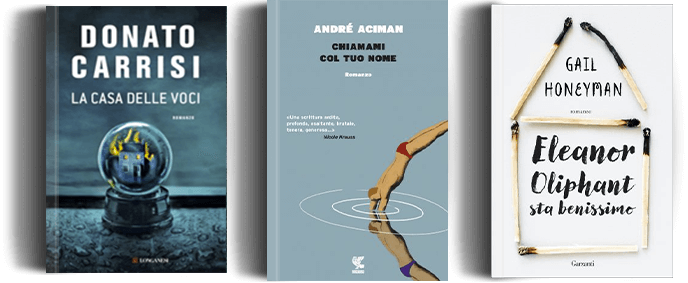 Ancora alla ricerca del libro perfetto?
Compila uno o più campi e lo troverai