Il terminale uomo
Tutti i formati dell'opera
Acquistalo
Sinossi
In questo romanzo teso e documentato Michael Crichton affronta il tema dei limiti e delle possibilità della scienza, interrogandosi sulla legittimità di un intervento volto a subordinare un essere umano alle macchine inventate dall'uomo. Il "terminale uomo" è Harry Benson, affetto da una forma di epilessia che lo induce periodicamente a raptus di violenza omicida. Contro il parere dello psichiatra, una equipe di medici tenta di mettere sotto controllo il suo cervello mediante l'applicazione di una serie di elettrodi. Ma la speranza di poter prevedere e gestire il comportamento di un essere umano si rivela drammaticamente vana.
ISBN: 8811679494
Casa Editrice: Garzanti
Pagine: 285
Recensioni
The Terminal Man is so far my least favorite of all Michael Crichton's novels. (I'm almost finished reading all of his fiction books.) But I couldn't rate it lower than three-stars, because this is Crichton , for pity's sake. He's one of my favorite authors. And I suppose the tremendous research
GoodReads.com
Brief synopsis; neurologists implant electrodes into a patient's brain in an attempt to calm his violent seizures. As 'playing God' goes, these doctors fall short of Frankenstein or Jekyll, but they engage in quite a lot of back-slapping, words-of-caution-ignoring and unhatched-chicken-counting. Nee Leggi tutto
GoodReads.com
A really good example of what made Crichton's early fiction so good. The story is fairly simple compared to his later fiction and much of it is predictable but he also does a superb job of keeping the information dumps interesting, keeps the story moving smoothly, and, unlike his later fiction, he a Leggi tutto
GoodReads.com
Years ago, I saw "The Andromeda Strain" & then saw this book, so I picked it up. It was pretty good & was an early explorer of man-computer interfacing. It also shows the fallacy of positive feedback as a form of control. There's a fair amount of gore & the hospital descriptions really impressed me. Leggi tutto
GoodReads.com
This is a slightly different take on the life long competition bw man & machines. I absolutely love how Crichton weaves his stories around facts, it makes the story sound so compelling. It also perfectly captures in all its irony, the unwillingness of scientists to accept anything other than data, h Leggi tutto
GoodReads.com
I had high hopes for this book after reading Crichton's 'The Andromeda Strain.' I thought it would be another techno-thriller with the same kind of intriguing ideas and medical realism that would make the plot believeable and far-fetched at the same time. Unfortunately, this was not the case. Perhap Leggi tutto
GoodReads.com
Through the use of tools mankind has made unimaginable advances, and with the ever increasing advances in tools progress has come at increasing speed and complexity, but at what point are the advances untenable? At what point does the dependency on the tools become a weakness? At what point do we de Leggi tutto
GoodReads.com
The Terminal Man by Michael Crichton. One of Crichton's earlier works The Terminal Man is not as polished or as engaging as his later Science Fiction or Medical Fiction, but the hint of greatness is definitely evident and despite the fact that the books is 41 years old this year the story is still a Leggi tutto
GoodReads.com
Weak plot with ignorant and outdated views of people with epilepsy. Crichton himself came out and said he felt this was his worst novel and after reading it, I would agree with him.
GoodReads.com
Aggiungi la tua recensione
Altri libri di Michael Crichton
Il Libraio per te
Scopri i nostri suggerimenti di lettura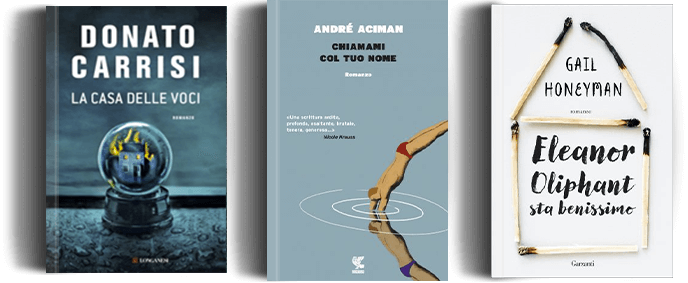 Ancora alla ricerca del libro perfetto?
Compila uno o più campi e lo troverai