 Blood Noir
Tutti i formati dell'opera
Acquistalo
Sinossi
Ancora una volta, Anita Blake è costretta ad affrontare la sua paura più grande: prendere l'aereo. In uno slancio di generosità, la Sterminatrice ha accettato di accompagnare Jason a trovare il padre – ricoverato in ospedale ad Asheville, nel North Carolina – e di recitare la parte della fidanzata modello. Presentandola come la sua promessa sposa, Jason spera infatti di riconciliarsi con i genitori, che hanno sempre criticato il suo stile di vita molto… stravagante. Ma quella breve e innocua gita diventa la notizia del giorno quando, all'aeroporto, Jason viene scambiato per suo cugino e, nel giro di poche ore, inizia a circolare la voce che il politico più in vista della città è stato sorpreso in compagnia dell'amante. Per sfuggire all'assalto dei giornalisti, Jason e Anita non possono fare altro che barricarsi in albergo, dove però li attende una minaccia ben più grave. Senza poter contare sulla protezione di Jean-Claude, la Sterminatrice è vulnerabile come mai prima d'ora, e c'è qualcuno deciso ad approfittarne per toglierla di mezzo…
ISBN: 8850236964
Casa Editrice: TEA
Pagine: 410
Recensioni
Welcome to the Death of a Series Once upon a time there was a girl. She liked to read. A lot. She especially liked to read about books with paranormal alternate realities in them because the real world had lost its magic to things like "Reality" TV, male-dominated debates about women's reproducti Leggi tutto
GoodReads.com
SUPERSLUT POWERS, ACTIVATE! Superslut Anita Blake is back! While the overall story was good, Hamilton's attempt at erotica, as usual, was lacking. When reading erotica, I expect, well, MORE . The erotic sections are bland and unimaginative. The horrible display of BDSM is appalling in that Hamilton h Leggi tutto
GoodReads.com
I have decided to write off this series and not pick it up every again. Hamilton has no sense of timing or style any longer. She repeats phrases within paragraphs of each other. Her one liners don't hold the same endearing quality and charm they once used to. My fiance' skipped entire chapters of "s Leggi tutto
GoodReads.com
Hey, does anyone else remember when the Anita Blake books were actually kind of mysteries, with plots and everything? Instead of page after page of the most boring-ass relationship dissection discussions ever, all of which you have read several times before? Seriously, this book advances the overall Leggi tutto
GoodReads.com
I wouldn't say this continued the downhill drive of the Anita Blake books, but perhaps it hit a plateau. It has the same flaws as most of the recent books in the series- poorly written erotica, far too much navel gazing, not enough meaty plot- but the flaws seem to have been acknowledged and have be Leggi tutto
GoodReads.com
Jason Schuyler's dad is about ready to die, and Jason needs to bring back a girlfriend so his dad can die knowing that Jason wasn't gay. Yes, this is a plotline too cheesy for the most sappy of Lifetime movies, but whatever. We need to know more about Jason now, so this is the plot we have to work w Leggi tutto
GoodReads.com
Blood Noir is one of my favorite books in the Anita Blake series. The insight to Jason and Anita in this book is exhilarating! The analytical and entirely too serious discussions are intriguing, especially the way everyone responds to them. Anita Blake; Vampire hunter and animator .. Necromancer ..
GoodReads.com
LKH has a talent for stretching out a single, seemingly pointless scene into chapters of painful-to-read dialogue between characters that does nothing to further the plot. In the course of the last 5 books, Anitas harem of men have become amaeteur therapists for Anita, making unbelievable and often
GoodReads.com
Blood Noir by Laurell K. Hamilton is the 16th (good golly) installment in the sexcapades of Anita Blake, (theoretical) Vampire Hunter. I hate to begin a critique of a book I am trying very hard to be impartial about with snark, but sometimes I just can't help myself. Ok, game face. Hamilton has taken Leggi tutto
GoodReads.com
If you liked the first 5 books of the Anita Blake series, thought the next 5 were going downhill somewhat & thought the next 5 descended into romance & page counts, then you feel about the series as I do. If you thought the writing got poorer in the past few, we also agree. If you felt ripped off by Leggi tutto
GoodReads.com
Aggiungi la tua recensione
Altri libri di Laurell K. Hamilton
Il Libraio per te
Scopri i nostri suggerimenti di lettura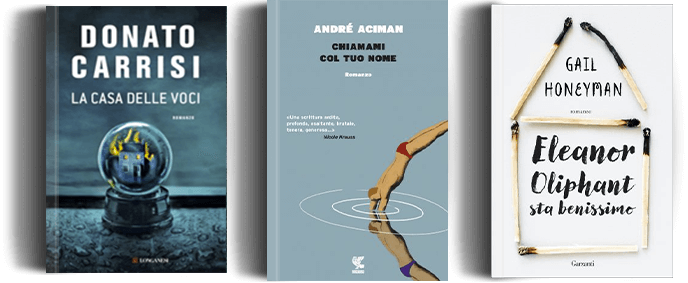 Ancora alla ricerca del libro perfetto?
Compila uno o più campi e lo troverai