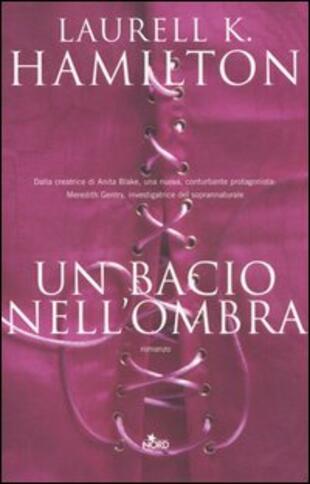 Un bacio nell'ombra
Tutti i formati dell'opera
Acquistalo
Sinossi
Merry Gentry vive a Los Angeles e lavora in un'agenzia investigativa specializzata in crimini sovrannaturali e casi di magia. Fin qui nulla di strano, in un mondo in cui elfi, fate e altri esseri incantati convivono da millenni con gli umani. Il problema è che, dietro quella minuta ragazza dall'esistenza apparentemente normale, si cela Meredith NicEssus, principessa dei Sidhe, fuggita dal regno di Faerie perché sua zia Andais, la terribile regina, voleva ucciderla. Merry deve assolutamente mantenere segreta la propria identità e, per tre anni, la copertura funziona. Finché un'indagine su un uomo che usa un potente afrodisiaco magico per conquistare e soggiogare le donne non la porta a scoprirsi.
ISBN: 8842913073
Casa Editrice: Nord
Pagine: 522
Recensioni
There was a lot about this book that I didn't like, but only some of it can be legitimately complained about. I can't really complain about the amount and type of sex in this book like I could for Anita Blake because, unlike Anita Blake, this book is meant to have sex in it! It is Erotica. Sure, the s Leggi tutto
GoodReads.com
😇 I Decline All Responsibility for this One the Only Reason I am Reading it is because the MacHalos are Collectively Holding a Gun to my Lovely Little Head Buddy Read (IDARftOtORIaRisbtMaCHaGtmLLHBR™). With the Sadistic MacHalos. Duh 😇 💀 DNF at 54% . And someone should seriously consider giving me a m Leggi tutto
GoodReads.com
I've created one long run-on sentence to plot this book for you. English majors, turn away now. Okay... Ready? Merry has a boyfriend who used to be a seal and when they had sex he turned back into a seal so she ran away with a guy who has tentacles all over his torso and started to have sex with him Leggi tutto
GoodReads.com
2/7/18 - ON SALE for $2.99: http://amzn.to/2fA5r75 Reviewed by: Rabid Reads Laurell K. Hamilton is consistently a woman ahead of her time. It started with her Anita Blake series back in 1993. Yes, that's right—1993. I was . . . well, I'm not going to tell you how old I was in 1993, but suffice it to Leggi tutto
GoodReads.com
$0.99 on Amazon: December 25, 2017! My reverse harem MacHalo peeps, now is the time to get this puppy and go for a buddy read! $2.99 on US Amazon: October 20, 2017 https://www.amazon.com/Kiss-Shadows-M... Wow, I did not write a review for this. Probably because I was in too much of a hurry to start the Leggi tutto
GoodReads.com
A girl could never have too much jewelry or too much weaponry. Yeah, girl! I'm waffling between 3 & 4 stars, so I rounded up. I saw the synopsis of this book and thought I would read it because I love anything Fae. I'm a Faerie-Lover. I love all of the crazy creatures - the dark and light. I love
GoodReads.com
I would rank Hamilton as one of my favorite writers, but for her fatal flaw. She creates wonderful characters and settings, but inevitably she has to bog them down with in your face sexual situations. Kiss of Shadows is no different. In this book Hamilton does a wonderful job of creating a strong fem Leggi tutto
GoodReads.com
When Lauren and I prepared to go to upstate NY a little over a week ago, we looked around the Providence library's website for audio books we could download. Although I wasn't familiar with her work, I'd heard an interview with Laurell K. Hamilton on one of the podcasts to which I listen, and the f
GoodReads.com
4.5 It's like "Game of Thrones", but with fairies and sex. I love it.
GoodReads.com
When my friend first recommended this author to me, I wasn't expecting much. If Laurell K. Hamilton was so good, why hadn't I heard of her before? One of the main reasons she remained under my book radar was because I usually stick to historical romances and even then specific authors of the genre.
GoodReads.com
Aggiungi la tua recensione
Altri libri di Laurell K. Hamilton
Il Libraio per te
Scopri i nostri suggerimenti di lettura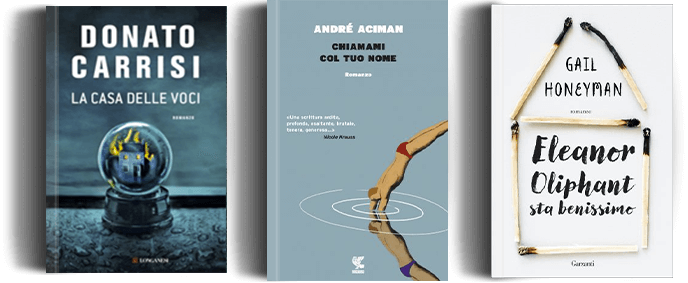 Ancora alla ricerca del libro perfetto?
Compila uno o più campi e lo troverai