Resti mortali
Tutti i formati dell'opera
Acquistalo
Sinossi
Resuscitare i morti (per un breve periodo) era considerato magia nera. Ma ormai è diventata un'operazione di routine, almeno per Anita Blake: tracciare un cerchio, uccidere una capra o un gallo e... voilà! Il caro estinto può finalmente chiarire a chi intendeva "davvero" lasciare il suo castello oppure testimoniare contro il suo assassino. Ma se il defunto in questione è tale da qualche centinaio di anni, la faccenda si complica. Non basta più un animale; ci vuole un sacrificio umano. E Anita non è disposta a uccidere nessuno, neppure per un milione di dollari. Tanto infatti le è stato offerto e tanto lei ha rifiutato, per la disperazione del suo capo all'Animators' Inc. Faccenda chiusa? Niente affatto.
ISBN: 884291438X
Casa Editrice: Nord
Pagine: 369
Data di uscita: 30-03-2006
Recensioni
"Your eyes are the clearest mirror I have ever seen, ma petite. Whenever I begin to pretend to myself. Whenever I have delusions of life. I have only to look into your face and see the truth."What did he expect me to say? Sorry, I'll try to ignore the fact that you're a vampire. "So why keep me arou Leggi tutto
GoodReads.com
This was TERRIBLE. Terrible!!! Why are you here book??? Why do you exist?? Why do you suck SO MUCH??? Ugh!! I was listening to this while walking to work in the morning, and I'm pretty sure I was waking up whole neighborhoods with my loud, "UGGGGHHHHHHH"s because I could not refrain from reacting to Leggi tutto
GoodReads.com
When I read the Kate Daniels series, I would see a lot of reviews that compared her to Anita Blake, and Kate would always come out on top. I could see some similarities, obviously, but I find Anita a little disappointing in how dumb she is. She really doesn't know how to shut the hell up so that som Leggi tutto
GoodReads.com
Anita got an offer to raise an ancient dead body as a zombie. The corpse is so old the only sacrifice sufficient to the occasion is a human one. Anita refused an got plenty of troubles as a result. At the same time something undead kept killing people wholesale and Anita, being a part of police Spoo Leggi tutto
GoodReads.com
Hot Damn!! I can't get enough of Anita Blake!! I think I love her...But she just pissed off The Voodoo Priestes!!Anita takes a licking and turns around and dishes out a can of whoop ass!! She's the badass of all badasses!! Her snarky sarcastic mouth has made a few enemies. And it seams everyone is o Leggi tutto
GoodReads.com
There was something about Hamilton's first, then second book that irritated the hell out of me, but I couldn't quite figure it out. Then one day I saw a picture of her on the book and I understood what it was. It annoys me when authors make themselves the hero/ine of their books, and then just chang Leggi tutto
GoodReads.com
"I could teach you so much, Anita, so very much." - Señora Salvador 3rd Re-listen: Guaranteed entertainment. 2nd Re-listen: The ending gives me goosebumps, I listened to it twice! Another bad ass Anita Blake story. A mad flesh eating zombie is ravaging perfectly good suburbanites during the summer h Leggi tutto
GoodReads.com
I like these books. They are fun and entertaining. I like the MC, Anita. There certainly are character traits that annoy me about her, but they aren't deal breakers. I can't ever take this type of urban fantasy seriously. But with that said, the author has a way with words in her descriptive strokes Leggi tutto
GoodReads.com
This book took my by surprise! I have read it twice now, and there are parts that are still heart-wrenching. In the second book of the Anita Blake series, The Laughing Corpse rips you from reality and tosses you unexpectedly into a world of voodoo, betrayal and forced submission. Following the firs
GoodReads.com
I'd been hesitant to read one of these, despite rave reviews by people I trust - I'm not much of a fantasy reader, & we're talking vampires, zombies and werewolves here. Well, folks, what we *really* have is a book in the class of the Harold Shea books - one that bends genres and transcends them. I' Leggi tutto
GoodReads.com
Aggiungi la tua recensione
Altri libri di Laurell K. Hamilton
Il Libraio per te
I libri scelti in base ai tuoi interessi
Il Libraio per te
Scopri i nostri suggerimenti di lettura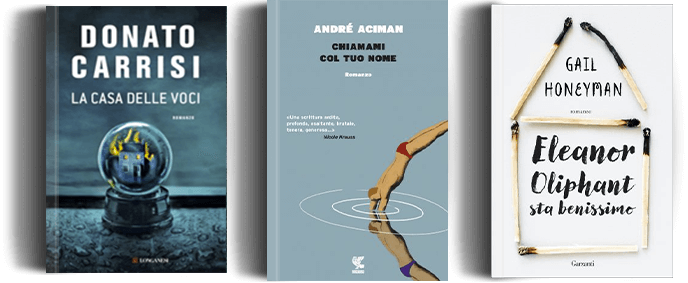 Ancora alla ricerca del libro perfetto?
Compila uno o più campi e lo troverai