Nodo di sangue
Tutti i formati dell'opera
Acquistalo
Sinossi
Benché sia una "cacciatrice di vampiri", Anita Blake riceve nel suo ufficio proprio la visita di uno di essi, latore di una singolare richiesta d'aiuto: soltanto lei, infatti, può fermare il serial killer che, da qualche tempo, circola per St. Louis e si accanisce proprio sui vampiri. Anita rifiuta seccamente, ma quella sera stessa incontra un'affascinate e potentissimo vampiro, Jean Claude, che, senza mezzi termini, la ricatta: o lei accetta l'incarico oppure la migliore amica morirà. E così la caccia comincia.
ISBN: 8842912794
Casa Editrice: Nord
Pagine: 344
Data di uscita: 25-09-2003
Recensioni
Okay, so some of the girls asked that I do a review of the Anita Blake series because I mentioned some things that intrigued them. It's not a finished series and usually I would reserve judgment on a series until it comes to its conclusion just in case the author was going somewhere I wasn't expectin Leggi tutto
GoodReads.com
(This is a massive pan. Just a heads-up.) I've finally given up on this series, though I'm embarrassed to say it took me about ten books to get there. This is another of those books where I loved the premise, but the execution made me gag. Anita is insufferable, self-centered and judgmental, and her Leggi tutto
GoodReads.com
The book belongs to urban fantasy genre; it was written long before the term was created. So humans did something really stupid (in my opinion formed after I finished reading) and legalized vampires despite the fact that these creatures need to kill people to exist - as everybody knows. To justify t Leggi tutto
GoodReads.com
2/7/18 - ON SALE for $1.99: http://amzn.to/2C1qvfx
GoodReads.com
I finally got around to reading Guilty Pleasures , the first Anita Blake book, and can at least see why they're not in the Romance section: it's gory and the author doesn't seem to like vampires at all. I know Hamilton's very well established and has a huge fan base, and I know there are lots of other Leggi tutto
GoodReads.com
Reread. Back in the day, when Anita wasn't a power hungry, nympho :( This book reminds how great the Anita Blake series once was. Here Anita Blake has a job as an animator (raising the dead for information for the police force) and isn't spending any of her time lazing in bed with her posse of wimpy Leggi tutto
GoodReads.com
Anita Blake is a vampire hunter/slayer among other dealings with the undead/occult and she's only in her early twenties. Story is told in a first person P.I. style which means there's some wry humor as well as a focus totally from the main character's POV. PROS (1) Fast read; (2) Vampires are simila Leggi tutto
GoodReads.com
That was... something. Right, I guess it was ok. How did vampires become common knowledge? I understand they became legal 2 years prior to the action in the book, but why? How? And who is Anita Blake? I could not connect with her at all. She felt shallow... No, not shallow. I really can't find the wo Leggi tutto
GoodReads.com
This book. I loved it the first few times I read it. And then. Not so much. I blame reading Fever right before. Also. There was something. I could not quite put my finger on. At first. What was it? The writing style. Everything was fragmented sentences. And strangely formal speech. Instead of I'm, w Leggi tutto
GoodReads.com
The engaging start of a wonderful series that morphs into erotica partway through. If you like V.I Warshawski, Kinsey Milhone,and other female gumshoes, and you like some fantasy, you will definitely like this series in the beginning. Normal world, normal woman, except that vampires (and other super Leggi tutto
GoodReads.com
Aggiungi la tua recensione
Altri libri di Laurell K. Hamilton
Il Libraio per te
I libri scelti in base ai tuoi interessi
Il Libraio per te
Scopri i nostri suggerimenti di lettura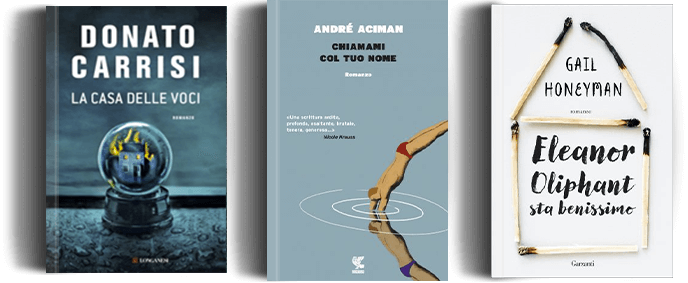 Ancora alla ricerca del libro perfetto?
Compila uno o più campi e lo troverai