Il ballo della morte
Tutti i formati dell'opera
Acquistalo
Sinossi
Anche i vampiri si ammalano. Così Jean-Claude, il seducente Master di St Louis, viene chiamato al capezzale di un altro Master, Sabin, che si sta lentamente - ma inesorabilmente - consumando a causa di un morbo misterioso. Jean-Claude chiede a sua volta aiuto ad Anita, nella speranza che i suoi poteri di risvegliante, uniti a quelli del suo fidanzato Richard, possano salvare Sabin. Ma Anita nel frattempo deve risolvere anche un "piccolo" problema personale: nel giro di pochi giorni, infatti, è stata aggredita per ben tre volte e, alla fine, viene a sapere che qualcuno ha messo sulla sua testa una taglia di 500.000 dollari. Ma i guai non sono certo finiti, perché anche Richard è coinvolto in un gioco molto pericoloso...
ISBN: 8842914088
Casa Editrice: Nord
Pagine: 471
Recensioni
WARNING: SPOILERS AFOOT Okay, so these books are marketed like steamy romance vampire lover novels, right? Well, The Killing Dance is the seventh book in this series that I have read, but the first where she sleeps with Jean-Claude, the vamp. I'm a little miffed cause if she was gonna sleep with eith Leggi tutto
GoodReads.com
I haaaate Anita Blake. She is rude. She is arrogant. She is pushy, bitchy, violent, frequently obstinate, has incredibly poor impulse control, and she does not strike me as particularly smart. Unfortunately, I think the author thinks Anita is smart, and so I end up reading passages that are meant to Leggi tutto
GoodReads.com
Anita Blake has a hit out on her in this book. And, the person who put the contract on her is offering a half a million dollars. Hell, I'd do it for a candy bar and a bottle of wine. It could even be a box of wine. Really, she's pretty unlikable. She finds out about this through Edward, one of my fav Leggi tutto
GoodReads.com
My public service announcement for the day is this: If you read 'Anita Blake' books beyond this one, you've only got yourself to blame. I've put a little effort into putting my finger on where this series went wrong. Somewhere along the line it went from being 'Anita Blake: Vampire Hunter' to 'Anita B Leggi tutto
GoodReads.com
Richard'ı okumadan önce kurtadamlar gözümde gayet sağlam heriflerdi. Ancak bu meymenetsiz , gereksiz adam ile birlikte aşırı minnoş , aşk kuşlarına dönüştüler. Eh sonuç olarak ben her zaman vampir hayranıydım zaten. Yaşasın VAMPİRLER düşmanım size minnoş kurt adamlar! Ölüm Dansı şu güne kadar okuduğu Leggi tutto
GoodReads.com
This is probably my favorite book of the whole series. It cuts out all of the BS and we get to the meat of what everybody wants to see. There is so much focus on Anita, Jean-Claude, and Richard and by book 6 it was needed. Of course, she's got a half-million dollar bounty on her head that she needs
GoodReads.com
Again another great book in the Anita Blake series, and this one is probably one of my favorite in the series. Finally in this book we see a conclusion to head battle between Jean-Claude and Richard. Vampire or Werewolf? Which one will Anita pick? Can one woman successful be with two men and not los Leggi tutto
GoodReads.com
***3.5 "Have Sex Already" Stars*** Anita "the prude" Blake is back! She's dating her werewolf boyfriend, Richard, and Jean Claude, Master Vampire of the city. Unfortunately she's such a prude that she hasn't had sex with either. Thank goodness that changes in this book because I was ready to hit her Leggi tutto
GoodReads.com
"There was a look on Jean Claude's face that was hard to describe. The devil must look like that after you've signed on the dotted line and given away your soul. Pleased, eager, and a little hungry." Turning point! There's a hit out on Anita Blake. Who could hate her that much? Edward's back in town Leggi tutto
GoodReads.com
In The Killing Dance Anita Blake discovers someone has put out a serious hit on her life, she's still torn between Richard the werewolf and Jean Claude the vampire and she's drawn deeply into the tangled politics of the were-pack. There's isn't much in the way of police work, just a lot of pack powe Leggi tutto
GoodReads.com
Aggiungi la tua recensione
Altri libri di Laurell K. Hamilton
Il Libraio per te
Scopri i nostri suggerimenti di lettura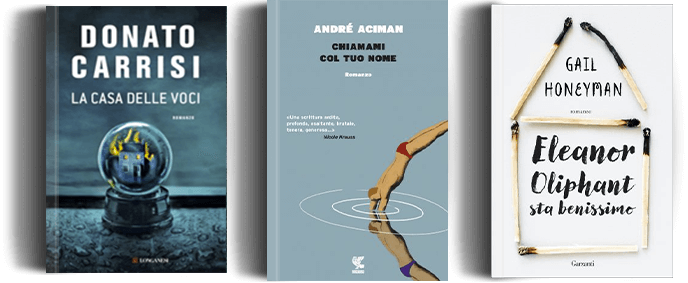 Ancora alla ricerca del libro perfetto?
Compila uno o più campi e lo troverai