Il circo dei dannati
Tutti i formati dell'opera
Acquistalo
Sinossi
Il secondo episodio delle avventure della sterminatrice di vampiri, Anita Blake. A St. Louis vengono commessi due omicidi, i morsi sui corpi delle vittime fanno immediatamente pensare all'opera di una banda di vampiri e al coinvolgimento di un Master, un vampiro molto potente e pericoloso, con una forte capacità d'attrazione. Le indagini richiedono l'intervento di Anita Blake che decide di rivolgersi a Jean Claude, il Master della città. Egli nega però ogni coinvolgimento nei recenti fatti di sangue e avanza l'ipotesi della presenza in città di un altro efferato e sanguinario Master...
ISBN: 8842913014
Casa Editrice: Nord
Pagine: 379
Recensioni
"Jesus, are all vampires over two hundred perverts?""I am over two hundred," Jean-Claude said."I rest my case." I postponed writing this review for as long as I could. Then I postponed it again. Then again. Finally I realized I need to do it right now before I forget what is was about. The reason wa Leggi tutto
GoodReads.com
Well, it's not going to be Anita. This girl is obsessed with her Nikes. Nikes are mentioned in this book so many times that if you played a drinking game with "Nike" as your word, you would be smashed by the halfway point of the book. But, don't worry, she always color coordinates her Nikes with a s Leggi tutto
GoodReads.com
I am really enjoying my rereading of this series. Going back to the beginning of the series has reminded me why I continue to read along even though it has morphed into another beast entirely. These early books were so great because the men and the sex weren't the focus of the entire freaking plot. H Leggi tutto
GoodReads.com
Anita Blake to the rescue again???!!!I'm afraid my love affair with Anita's badass ways may be coming to an end. Too much of a good thing I suppose.It's kinda like when you have a crush on someone so everything they do is wonderful. But a few months into the relationship the actions you once loved
GoodReads.com
"Your questions will make something simple last all...day." Just three books in, and already we can see a pattern forming. Dudes come to Anita to have her do something; she says, in no uncertain terms, "No". Dolph calls her to investigate a murder; it ends up being the weirdest, most unusual murder
GoodReads.com
Without a doubt, better than the first two. I really like Jean-Claud. He is the reason I am reading these books. I have never wanted a bad guy to get the girl before, it's fun. Anita was a bit disappointing. I'm beginning to wonder if Jean-Claud deserves better. The swearing is excessive and redundan Leggi tutto
GoodReads.com
No le pongo 5 estrellas porque es lo que les he puesto a los dos anteriores leídos y me da vergüenza ser tan generoso, pero le podrían haber caído. En realidad le falla un poco que el ritmo es demasiado vertiginoso y que los personajes son un poco tontorrones, pero la gozas con los diálogos irónicos Leggi tutto
GoodReads.com
"I could have made this pleasant, but now I think I want you to hurt. Look into my eyes, mortal, and despair." - Alejandro Oooh, bad guys coming at Anita from all sides. It was action packed, complicated, and I loved it! This is our first introduction to Richard, gorgeous pain in the ass. You get t Leggi tutto
GoodReads.com
I love Laurell Hamilton's work. The Anita Blake, Vampire Hunter series is outstanding! The first two books in this series, Guilty Pleasures and The Laughing Corpse are amazing pieces of work. This book declares no less awesomeness. This is the book that wraps you around the series and pulls everythi Leggi tutto
GoodReads.com
Anita and Richard, you can see the sparks but I am not totally convinced. I know she is fighting her attraction to Jean-Claude because of what he is. We find out there are bigger bad out there then even Anita knew and things get heated. I will tell you I am not a fan of snakes and this book has a lo Leggi tutto
GoodReads.com
Aggiungi la tua recensione
Altri libri di Laurell K. Hamilton
Il Libraio per te
Scopri i nostri suggerimenti di lettura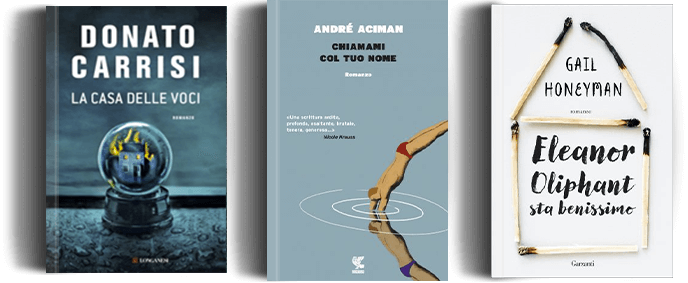 Ancora alla ricerca del libro perfetto?
Compila uno o più campi e lo troverai