Sahara
Tutti i formati dell'opera
Acquistalo
Sinossi
Tre fatti lontanissimi nel tempo e nello spazio eppure uniti da un'inquietante e intricata serie di eventi drammatici che coinvolgono i popoli del deserto (diventati d'un tratto feroci cannibali), un dittatore che vuole avvelenare la popolazione terrestre, un potentissimo e corrotto industriale francese e... Abramo Lincoln. Una matassa veramente ingarbugliata che solo Dirk Pitt può districare. A patto di non lasciarci la pelle... Dal romanzo, uscito in Italia nel 1993, è stato tratto il film di Breck Eisner con Penelope Cruz e Matthew McConaughey.
ISBN: 8830411248
Casa Editrice: Longanesi
Pagine: 564
Recensioni
If you enjoy a long, yes a very leisurely walk, and a few interruptions in the beautiful Sahara, don't believe the propaganda, a magnificent vacation spot, maybe a little warm to some, (no problems for the genuine, the ordinary pros) the meek amateurs, otherwise , full of rocks, interesting looking
GoodReads.com
Please, if you have seen the movie but have not read the book, do yourself a favor and pick up a copy. The movie was absolute shit. A complete bastardization of a great read. 3/4 of the book was not there. The actors sucked and the screen play...I have no words. The characters as Cussler writes them Leggi tutto
GoodReads.com
This is the first book I've ever read that the movie is much better than the book. Skip the book, see the movie. Mr. Cussler redundantly over-explains even the most simplistic and obvious things and doesn't take full advantage of third person prose or even simple dialogue. His use of a dozen differe Leggi tutto
GoodReads.com
I saw the movie & then read the book. It wasn't bad, but was definitely a candy read. A lot of unlikely events come together to make this a non-stop thriller. Suspension of disbelief is a must from the get go, but there is enough logic overall to make it enjoyable. Pitt reminds me of a modern James
GoodReads.com
Time for another Clive Cussler Wednesday! For a guy working for Numa, Dirk Pitt spends a lot of time in the desert. I watched the movie based on this book several times. It wasn't so bad, but fairly generic, and Matthew McConaughey is not really action hero material. I can see why Hollywood wanted to Leggi tutto
GoodReads.com
Okay. Statements like this got the feminist inside of me all sorts of angry... 'Like most women, Eva couldn't resist a take-charge man.' 'Like too many women who are drawn to aloof men who treat them indifferently, she could not help herself from falling in love with him.' 'Strangely, it was Pitt and n Leggi tutto
GoodReads.com
Great survival adventure with zombies and toxic waste all on top of a shocking conspiracy theory. I know that movies never ever live up to the books they were based on, but this one takes the cake. If I heard right, Cussler even tried to sue the movie for using his character names and book title bec Leggi tutto
GoodReads.com
I loved this book, it was one of my favorite until some of his new ones came out. I love the surprise ending, it was a great book and the movie was great fun. If all you have seen is the movie then you have missed the best part of the duo. The combination of Al and Dirk is so good in this book just
GoodReads.com
I am a great fan of action adventure and Cussler is like one of the superstars of this genre. I meant to read his book for a long time and Finally i finished Sahara. And believe me it was worth the wait. I am glad that I've started Cussler with this one. :D Full on action right from the start. Evil
GoodReads.com
Overdone and convoluted. Though certainly containing some intriguing mystery, the writing is very bland and unexciting; the action is ridiculous and unnecessarily violent; the dialogue is flat and limited to lengthy tech talk that would make a star fleet engineer's head spin; and the character devel Leggi tutto
GoodReads.com
Aggiungi la tua recensione
Altri libri di Clive Cussler
Il Libraio per te
Scopri i nostri suggerimenti di lettura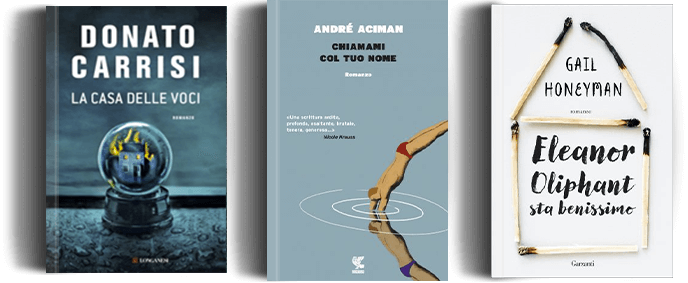 Ancora alla ricerca del libro perfetto?
Compila uno o più campi e lo troverai