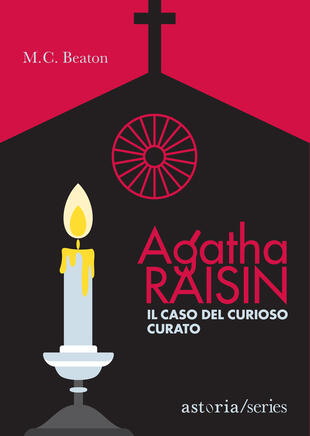 Agatha Raisin - Il caso del curioso curato
Tutti i formati dell'opera
Acquistalo
Sinossi
C'è un nuovo curato a Carsely, il reverendo Tristan Delon. Agatha, scottata da recenti rovesci di cuore e decisa a prendersi una pausa dagli uomini, finisce per cedere al fascino dell'insieme capelli biondi-occhi azzurri-fisico aitante del prelato. Peccato però che, il giorno dopo aver invitato Agatha a cena, Tristan venga trovato cadavere, vittima di una pugnalata. Principale sospettato è il marito della migliore amica di Agatha, il pastore Alf Bloxby, che non aveva nascosto la propria gelosia per il nuovo arrivato nella chiesa del villaggio. Agatha si tuffa nelle indagini per scagionarlo.
ISBN: 8833210588
Casa Editrice: astoria
Pagine: 272
Recensioni
Hmm, difficult to rate as I enjoyed it, it kept me entertained as I tidied my garage, but it is not a classic by any means. So i'm thinking 3 (probably ) rather 4 ⭐️. I will think overnight and finalise review tomorrow. I have seen a few of the Agatha Raisin programmes on TV starring Ashley Jensen, a Leggi tutto
GoodReads.com
For me, the actual murder in the Agatha Raisin books is secondary to the ongoing of the characters involved. With each book you pick up, Agatha finds herself embroiled in another domestic situation, with it being either her missing almost ex-husband James, the new neighbor – which is always an attra Leggi tutto
GoodReads.com
Agatha Raisin and the Case of the Curious Curate by M.C.Beaton is the 13th book in the Agatha Raisin Mystery series. After Agatha Raisin has dinner with the new curate, he is found stabbed to death at the vicarage with the vicars dagger letter opener. An entertaining and fun quick book. Although Aga Leggi tutto
GoodReads.com
I love Agatha Raisin. She is so funny and she goes through men at such a rate. The curate turns out to be such a dreadful man and the murder was not unexpected. Just found the killer a bit of a surprise. I loved the interaction with Bill Wong though and it was funny to see her destroy the relationsh Leggi tutto
GoodReads.com
You can read the professional blurb to find out the gist. I want to talk about why I enjoyed the story. First of all, as in all of the Agatha Raisin stories, Raisin is such a strong individual character. She's pushy, rude, yet beneath it all, vulnerable. She's in her fifties, single and addicted to f Leggi tutto
GoodReads.com
L'intrigue peut sembler similaire à Remède de cheval (tome 2) car ce sont toujours les mêmes ficelles, les mêmes situations incongrues qui alimentent le quotidien d'Agatha Raisin. Les personnages sont tous interchangeables, Tristan Delon, Paul Bladen, James Lacey, John Armitage... bref, c'est de bo Leggi tutto
GoodReads.com
Agatha Raisin is terribly bored these days. Her husband has deserted her and her dear friend Charles is living his own life. Her neighbor John insulted her and she's absolutely through with men. She's not the least bit interested when the vicar's wife tells her about the new curate, Tristan Delon. T Leggi tutto
GoodReads.com
One of my favorite books so far! Books without James are great. The new neighbor is actually interested in her, but she rebuffs him. Looks like she's taking some time to get to know herself. Good for you, Aggie!
GoodReads.com
I really enjoy these Murder mystery stories and can always guarantee a great plot and story whenever I read an Agatha raisin book. I listened to the BBC audio dramas based off M C Beatons book which are brilliant, and wonderfully acted and make for very good listening. Great little 1 hour stories wh Leggi tutto
GoodReads.com
Ich glaube, ich bin dieser Reihe echt überdrüssig. Im Prinzip passiert jedes Mal dasselbe. Agatha Raisin entwickelt sich nicht weiter, die Fälle sind typisch, die Auflösung an den Haaren herbei gezogen.
GoodReads.com
Aggiungi la tua recensione
Altri libri di M.C. Beaton
Il Libraio per te
I libri scelti in base ai tuoi interessi
Il Libraio per te
Scopri i nostri suggerimenti di lettura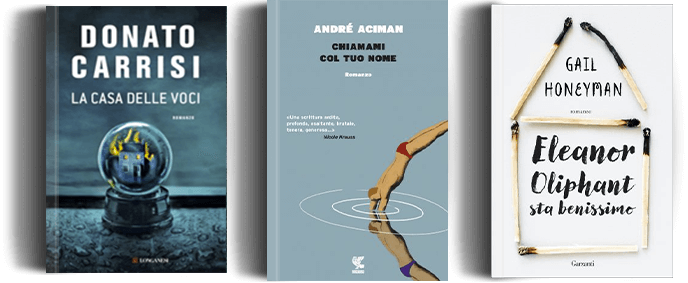 Ancora alla ricerca del libro perfetto?
Compila uno o più campi e lo troverai