ENRICO IV - PARTE PRIMA
Tutti i formati dell'opera
Acquistalo
Sinossi
«Nessuno dei drammi di Shakespeare è più letto della prima e seconda parte di Henry IV», scriveva Samuel Johnston nel 1765. «Forse nessun autore ha mai dato in due drammi tanto piacere». La parte prima di Enrico IV lascia nel lettore una impressione di vitalità esuberante, di ardimento creativo (nell'autore) e individuale (nei personaggi). Il Re scende in campo per difendere all'ultimo sangue il trono strappato a Riccardo II contro un gruppo di ribelli astuti, coraggiosi e fascinosi, primo fra tutti l'immaginifico e imprevidente Hotspur. Il principe Hal se la spassa in compagnia del burlone Falstaff, ma poi si riappacifica con il padre e nella battaglia decisiva ne salva la vita e ha parole nobili e affettuose sia per l'antagonista ucciso, Hotspur, sia per il vecchio compagno di taverna, anch'egli apparentemente ucciso, ma subito resuscitato.
ISBN: 8811364612
Casa Editrice: Garzanti
Pagine: 304
Recensioni
I have read this play many times, and--although Shakespeare always shows me something new--this reading gave me little insight and few surprises. I was struck with two parallels, however--one within the play itself, and one within Shakespeare's body of work. First of all, I appreciated the subtle pa Leggi tutto
GoodReads.com
King Henry IV, Part 1 (Wars of the Roses, #2), William Shakespeare King Henry IV, Part 1 is a history play, by William Shakespeare , believed to have been written no later than 1597. It is the second play in Shakespeare's tetralogy dealing with the successive reigns of Richard II, Henry IV (two plays, Leggi tutto
GoodReads.com
After Richard II , this is the second episode of Shakespeare's major Histories (the events that will lead up to the Wars of the Roses). This play is not so much about Bolingbroke/Henry IV, as it is the first of a vast trilogy on Prince Hal/Henry V — from Eastcheap to Azincourt. The first part of Henr Leggi tutto
GoodReads.com
How hard it must be to fight an enemy you admire; how hard it must be to realise your enemy is a stronger, and perhaps more worthy, man than your son, and how great it must be to realise that you are such a hypocritical fool, and that your son is more than you ever dreamed. But first, you must lamen Leggi tutto
GoodReads.com
The introduction of the old, lecherous Oldcastle (later renamed Falstaff due to complaints from the real Oldcastle family) was a real pleasure here. He offered a comedic respite to the bloodshed and politic intrigues which the Bard was describing from the later years of Henry IV's reign after his co Leggi tutto
GoodReads.com
While William Shakespeare's Henry IV, Part 1 is a different experience than Richard II, it is a fantastic play! The action picks up shortly after the conclusion of Richard II (after Bolingbroke has deposed the now dead Richard and become King Henry). It still has a serious side, but this play subver Leggi tutto
GoodReads.com
"O, while you live, tell truth, and shame the Devil!" ― William Shakespeare, King Henry IV, Part 1 Falstaff! Yes, I knew who he was. But until this year my exposure to Falstaff was mainly second-hand, through books that spoke of him. I hadn't touched any of Shakespeare's histories (I'm not counting Ju Leggi tutto
GoodReads.com
Still one of my most favorite histories, or at least part one of perhaps three. ;) Our favorite wastrel, Prince Henry, Hal to his friends, a drunkard, a thief, the bosom buddy of dear fat old Falstaff, hides his bright sun behind vile clouds so as to shine all the brighter when his day finally arriv Leggi tutto
GoodReads.com
I really do not like Shakespeare. I find him rather vulgar and his humor is not the kind that good jokes should be made of. John Falstaff, in this play, was a fun and ridiculous character. He was, perhaps, meant to portray all the people who make themselves seem better than they really are, which I
GoodReads.com
Gelirleriyle çocuklara kitap hediye ettiğim YouTube kanalımda Shakespeare'in hayatı, mutlaka okunması gereken kitapları ve kronolojik okuma sırası hakkında bilgi edinebilirsiniz: https://youtu.be/rGxh2RVjmNU Çelimsiz, iğrenç sefil, domuz artığı, yılan derisi, öküzdili kurusu, kurutulmuş boğa penisi, Leggi tutto
GoodReads.com
Aggiungi la tua recensione
Altri libri di William Shakespeare
Il Libraio per te
I libri scelti in base ai tuoi interessi
Il Libraio per te
Scopri i nostri suggerimenti di lettura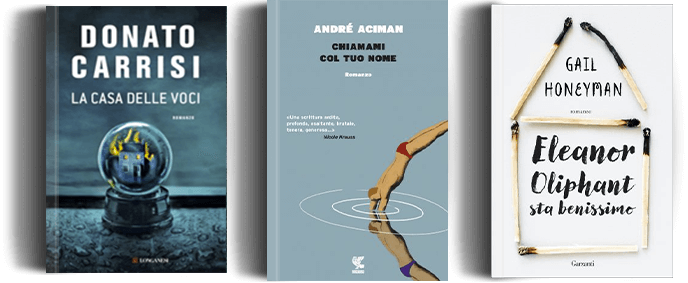 Ancora alla ricerca del libro perfetto?
Compila uno o più campi e lo troverai