Enrico VIII
Tutti i formati dell'opera
Acquistalo
Sinossi
Introduzione di Nemi D'Agostino
Prefazione, traduzione e note di Andrea Cozza
Enrico VIII (1612-13) – l'ultimo dramma di Shakespeare – segna il ritorno ai grandi temi della storia nazionale affrontati sin dagli anni d'esordio nel Re Giovanni e costituisce la più che degna conclusione della ricca stagione dei chronicle plays che trattano le vicende del regno inglese dal 1398 al 1521. Rappresentazione celebrativa della grandezza dell'Inghilterra, ha al centro la figura forte e vincente, ma anche tirannica e voluttuosa, di Enrico che vuole riaffermare l'autorità della corona e riscattarla dalle ingerenze della chiesa di Roma attraverso il divorzio da Caterina d'Aragona e le nozze con Anna Bolena. L'opera offre memorabili e nobili esempi di fermezza d'animo di fronte all'avverso destino e si chiude con fervidi accenti di patriottismo rievocando la nascita e il battesimo di Elisabetta, figlia di Enrico e sua erede al trono, di cui si profetizzano i futuri trionfi di gloria: un vero e proprio omaggio alla sovrana da poco scomparsa, che il pubblico di Shakespeare ricordava con orgoglio e nostalgia.
ISBN: 881136812X
Casa Editrice: Garzanti
Pagine: 312
Data di uscita: 21-01-2010
Recensioni
There are lots of things about this play that please and impress me, but somehow I don't think it quite works. The best things about it are two scenes probably by Fletcher: the sympathetic portrait of Katharine of Aragon's self-defense and the dignified soliloquy of the disgraced Cardinal Wolsey aft Leggi tutto
GoodReads.com
Book Review 3 of 5 stars to Henry VIII , a play written in 1613 by William Shakespeare . This play originally had a different title and there is also some suspicion that it was co-written with another person at the time. It was towards the end of Shakespeare's career where while his brillia
GoodReads.com
I did it. I finished Willie's entire body of work within 4 years (August 2016 - July 2020). I didn't even try that hard. I just kept reading. Huh. What a concept. Henry VIII was a somewhat underwhelming play to end it with but I think it's only fair that the Globe burned down at the end of Act I so
GoodReads.com
"O, how wretched is that poor man that hangs on princes' favors!" There is a lot of telling about things in "Henry VIII", almost no showing, with just a few exceptions. The action happens offstage, we just get to hear about it in some exquisite language. Writer and scholar Harold Bloom has said that Leggi tutto
GoodReads.com
I can't say that the writing is bad, per-se, more that the topic is unworthy except for being an obligatory propagandist piece to prop up the worthiness of the Anglican church versus the Catholics. I'm sure no one is surprised on this count. There's rather less of the real drama that surrounded the Ki Leggi tutto
GoodReads.com
This was outrageously bad
GoodReads.com
Henry VIII, the first of two surviving collaborative plays written by Shakespeare and John Fletcher (the third, Cardenio, is lost to us), is an ironic celebration and a historically complicated pageant. It suggests a progressive view of history that moves to a glorious end, and yet that dynamic is u Leggi tutto
GoodReads.com
"Men's evil manners live in brass; their virtues we write in water." - Shakespeare & Fletcher, Henry VIII What do you get when you co-write a play and the other guy phones-it-in? What do you do when the other guy is William Shakespeare and his phoned-in stuff is still better than most writing you've Leggi tutto
GoodReads.com
http://www.bbc.co.uk/programmes/b00js7zb Description: A rare chance to hear Shakespeare's last play, starring Matthew Marsh and Patrick Malahide. Originally recorded to mark the 500th anniversary of the accession of Henry VIII.In 1509, the 17-year-old Henry acceded to the throne of England. Shakespea Leggi tutto
GoodReads.com
The core of the play is an allegory as England switches from Catholicism to Protestant, Cranmer is on trial accused of practicing the Protestant religion, he's found guilty by a court who follows Catholicism, but not for long, Henry VIII steps in and overrules the verdict, makes Cranmer a godfather Leggi tutto
GoodReads.com
Aggiungi la tua recensione
Altri libri di William Shakespeare
Il Libraio per te
I libri scelti in base ai tuoi interessi
Il Libraio per te
Scopri i nostri suggerimenti di lettura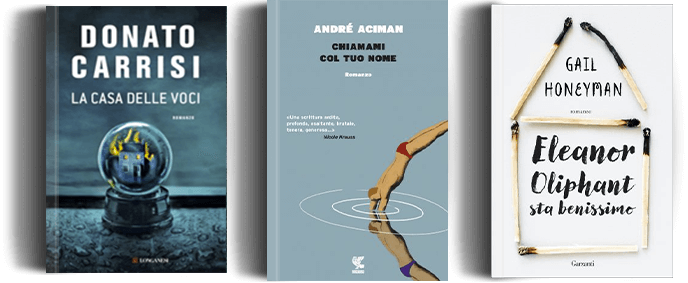 Ancora alla ricerca del libro perfetto?
Compila uno o più campi e lo troverai