Riccardo III
Tutti i formati dell'opera
Acquistalo
Sinossi
Con testo a fronte
Dalla prima rappresentazione teatrale fino alle più recenti rivisitazioni cinematografiche, la "leggenda nera" di Riccardo III ha sempre goduto di vasta fortuna. L'intelligenza sfavillante e demoniaca dell'usurpatore, la sua mostruosità morale, emblema di un mondo governato dalla violenza, dalla frode e dalla paura, mettono in ombra ogni altro personaggio di questo dramma della volontà di potenza. Shakespeare delinea una figura possente di eroe negativo, che informa di sé e della propria fredda crudeltà tutta la vicenda. Egli non giudica Riccardo né lo condanna, ma suggerisce un nesso tra la sua smodata malvagità e la sua deformità fisica. Contro quella «perfida natura» che l'ha «solo per metà sbozzato», Riccardo III ingaggia una sfida disperata: «Visto, dunque, che il cielo ha così formato il mio corpo / l'inferno perverta la mia mente sicché corrisponda ad esso».
ISBN: 8811810965
Casa Editrice: Garzanti
Pagine: 368
Data di uscita: 15-01-2015
Recensioni
Richard III, abridged: RICHARD: Mwahahaha! Mwahahahahaha! Mwahaha! CLARENCE: Hey brother! So, I guess I'm being sent to the Tower of London. Sucks, right? RICHARD: Don't worry, Clarence, you'll be fine. I'll try and get you out, and certainly won't hire assassins to kill you or anything. CLARENCE: Awe Leggi tutto
GoodReads.com
Richard III = The Tragedy of King Richard the Third (Wars of the Roses #8), William Shakespeare Richard III is a historical play by William Shakespeare, believed to have been written in approximately 1592. It depicts the Machiavellian rise to power and subsequent short reign of King Richard III of En Leggi tutto
GoodReads.com
I remembered this play as being nothing more than a superb melodrama organized around a charismatic, one-dimensional villain, but I now realize it is more complex than that. Richard's deformity is not merely a physical sign of spiritual evil, but also a metaphor for the twisted era of internecine an Leggi tutto
GoodReads.com
Shakespeare wrote two titanic tetralogies at the start of his career, spanning through the dynasties of 15th-century kings of England, from Edward III down to Henry VII. The second half of this gigantic saga (Henry VI, Parts 1 , 2 and 3 + Richard III ) has a general downward and inward movement. Downwa Leggi tutto
GoodReads.com
A hero, in his own mind or a historical villain? King Richard the Third , grew up in the turbulent years of the War of the Roses, 1455-1485, the English crown fought between the House of York, symbolized by the White Rose, and the House of Lancaster, the Red Rose, Sovereigns on the throne, vanish ra Leggi tutto
GoodReads.com
Ah good old Dick III. Killing yer husbands, killing yer children. An all-round family guy.
GoodReads.com
مسرحية تاريخية عن وصول ريتشارد الثالث لعرش انجلترا ريتشارد الثالث يُجيد لعبة الشر والخداع, يلعبها بقوة وتمكُن يقتل بدم بارد ويحتال ويدبر المكائد لتحقيق رغباته للوصول للحكم الذي استمر لمدة عامين فقط لم يهتم بالعداوات واللعنات لكنه لم يسلم منها في النهاية المسرحية تتناول الإنسان بين الخير والشر الغاية ا Leggi tutto
GoodReads.com
"A horse! a horse! my kingdom for a horse! Poor old Richard. I think you needed more than that horse to save your kingdom…..
GoodReads.com
4 out of 5 stars to William Shakespeare 's famous play, Richard III , one of his "War of the Roses" tragedies produced in the 16th century in England. People have generally heard of this King, and know more about him than they realize, but he is not one of the more famously read plays in high school o Leggi tutto
GoodReads.com
I played Anne in my school's production of Richard III when I was 15. In the seduction scene from Act 1, the guy playing Richard, who was a complete asshole, decided to put his hand on my left breast somewhere towards the end. I turned round and punched him in the face, knocking out one of his teeth Leggi tutto
GoodReads.com
Aggiungi la tua recensione
Altri libri di William Shakespeare
Il Libraio per te
I libri scelti in base ai tuoi interessi
Il Libraio per te
Scopri i nostri suggerimenti di lettura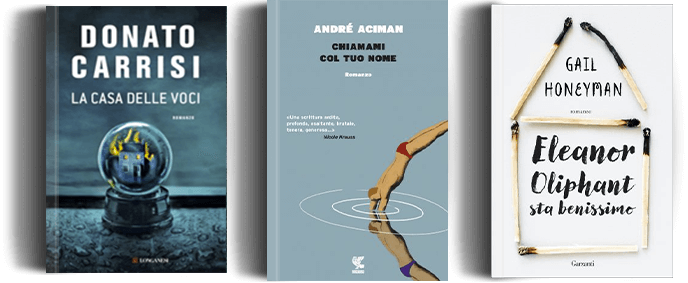 Ancora alla ricerca del libro perfetto?
Compila uno o più campi e lo troverai