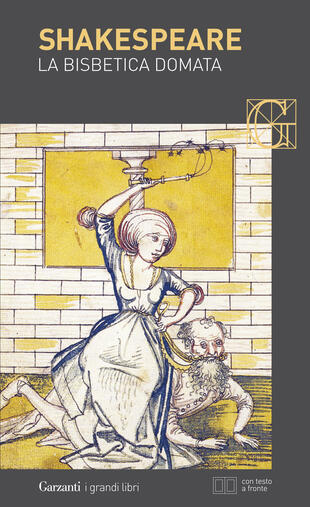 La bisbetica domata
Tutti i formati dell'opera
Acquistalo
Sinossi
Al centro di quest'opera dalla comicità irresistibile, ricca di dialoghi arguti e spavaldi, resi con un linguaggio diretto e irriverente, sta la vicenda di Petruccio, avventuriero veronese che sposa e riesce a soggiogare la "bisbetica" Caterina, attirato soprattutto dalla sua ricca dote. La coppia dei due futuri sposi sa dispiegare una verve teatrale travolgente e senza tempo: le loro liti furibonde, le loro diatribe, i loro diverbi fanno della Bisbetica domata – rappresentata nel 1593 – una delle commedie più riuscite del repertorio shakespeariano.
ISBN: 8811364868
Casa Editrice: Garzanti
Pagine: 288
Data di uscita: 05-07-2002
Recensioni
The Taming of the Shrew, abridged. PETRUCHIO: Hey Mr Minola, I wanna marry your daughter. The fact that she comes included with an awesome dowry has nothing to do with this. BAPTISTA: Oh, I'm sorry, I have this jackass rule that my daughter Bianca can't get married until her evil older sister does, so Leggi tutto
GoodReads.com
We get it Bill, you hate women.
GoodReads.com
The Taming of the Shrew, William Shakespeare The Taming of the Shrew is a comedy by William Shakespeare, believed to have been written between 1590 and 1592. The main plot depicts the courtship of Petruchio and Katherina, the headstrong, obdurate shrew. Initially, Katherina is an unwilling participan Leggi tutto
GoodReads.com
Oh well, Shakespeare! What do you expect me to make of this, Sir? Me, being a Kate, but not starved, tortured, and humiliated into obedience, submission, complete surrender? How shall I read this play, that made me literally feel a knot in my stomach, that filled me with nausea, anger, and sadness?
GoodReads.com
شرسة؟ام متمردةعصبية؟ ام غيورة سيئة الأدب؟ام تعيسةخشنة ؟ام خائفة من العنوسة نمرة؟ ام مستقلةانها المواجهة الأزلية بين الانوثة و الذكورة..المباراة الصريحة الابدية التي لا غالب فيها و لا مغلوب..و لكي نبتلعها يغلفها لنا شكسبير بالكوميديا🍬اذا اردت حقا ان تفهم كاثرين بعيدا عن تنميطها يجب ان تجيب على كل ما Leggi tutto
GoodReads.com
Huh. This certainly didn't age well, did it? And I get it. You can't really judge an old ass play by today's moral standards. Except you kind of can. So. Kate is kind of a screechy bitch who doesn't want to get married. Her father (idiotically) proclaims that he won't allow his younger daughter, Bianc Leggi tutto
GoodReads.com
I really don't buy the irony. Here is a play by a very young Shakespeare trying to appeal to the masses; here is a play that purposely appeals to the misogynistic beliefs of its early audiences, and I really don't like it. This is what should have happened at the end: Katherine: I'm a Shrew; I'm a wo Leggi tutto
GoodReads.com
Lucentio: Hey, I'm Lucentio. Who's that hot girl? Bianca: That would be me. And hotness is about all I have going for me. Because I only have about 5 lines. Lucentio: Wanna have sex get married? Baptista: I'm her father, you whippersnapper. Get in line. She can't get married until her older sister does Leggi tutto
GoodReads.com
The gentle gentleman, William Shakespeare pokes glorious fun at customs, marriages , greed and scoundrels, especially pretentious men and women. .. A practical joke can be carried to the extreme, in the northern Italian city of Padua, in the time of the brilliant Renaissance, a poor intoxicated man
GoodReads.com
It makes some people feel better to believe that the rampant misogyny in this play is supposed to be ironic. Well, whatever. I still don't much enjoy watching a woman having her spirit broken down until she's nothing but a shell of what she once was.
GoodReads.com
Aggiungi la tua recensione
Altri libri di William Shakespeare
Il Libraio per te
I libri scelti in base ai tuoi interessi
Il Libraio per te
Scopri i nostri suggerimenti di lettura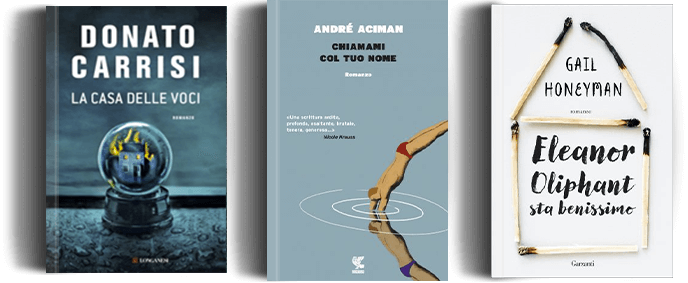 Ancora alla ricerca del libro perfetto?
Compila uno o più campi e lo troverai