Il racconto d'inverno
Tutti i formati dell'opera
Acquistalo
Sinossi
Introduzione di Nemi D'Agostino
Prefazione, traduzione e note di Demetrio Vittorini
Con testo a fronte
Il racconto d'inverno, composto probabilmente intorno al 1610-11, si apre in un clima cupo. Leonte, re di Sicilia, è colpito da un'improvvisa e insana gelosia: sospetta che il figlio, che la moglie Ermione porta in grembo, sia il frutto di un adulterio consumato con l'amico Polissene, re di Boemia. La catastrofe si addensa sul suo capo: Ermione muore di dolore per l'ingiusta accusa e la bambina, nel frattempo venuta alla luce, è ripudiata e abbandonata. Ma trascorsi sedici anni, dopo peripezie e colpi di scena degni di un romanzo alessandrino, nell'atmosfera finalmente gaia di quella stessa corte siciliana dove tutto era cominciato, l'innocenza calunniata avrà il suo riscatto e trionferà l'amore. Pur nel solco del collaudato schema "felicità-rovina-rigenerazione" che accomuna gli ultimi drammi, i cosiddetti romances, con inesauribile maestria Shakespeare fa di questa storia malinconica e commovente una sorta di fiaba adatta alle lunghe serate d'inverno, che tiene il lettore col fiato sospeso per poi regalargli una sorpresa e un lieto fine.
ISBN: 8811364361
Casa Editrice: Garzanti
Pagine: 272
Data di uscita: 26-09-2002
Recensioni
The Winter's Tale, William Shakespeare The Winter's Tale is a play by William Shakespeare originally published in the First Folio of 1623. The main plot of The Winter's Tale is taken from Robert Greene's pastoral romance Pandosto, published in 1588. Shakespeare's changes to the plot are uncharacteris Leggi tutto
GoodReads.com
Something for Shakespeare In The Park, maybe? "Good my Lord, be cured of this diseased opinion, and betimes, for 'tis most dangerous." That is the well-meant advice Camillo gives the delusional King Leontes, whose whims and flawed imagination are about to destroy his family and his kingdom. Needless Leggi tutto
GoodReads.com
A masterpiece, demonstrating how grace redeems and love restores over time. This play features one of Shakespeare's most interesting psychological studies (Leontes) and two of his most charming heroines (Hermione and Perdita). Shakespeare's art has deepened to the point where he can deliberately cho Leggi tutto
GoodReads.com
I decided not to do an abridged version of this play because, frankly, it's already so ridiculous that I can't improve on it. Instead, we here at Madeline Reviews Inc present a fictionalized account of an event that probably occured right before the writing of this (thankfully) little-known play. En Leggi tutto
GoodReads.com
"A sad tale's best for winter" An incredible potpourri of comedy, tragedy and fantasy that once again defies categorization. Dramatic realism comes through in the form of an obsessively jealous king, reminiscent of well-known Othello, the complex relationships between parents and children, as in King Leggi tutto
GoodReads.com
Image of Dench and Branagh, 2016: http://www.telegraph.co.uk/content/da... Reviews of audio books count, so I guess watching a play should, too. Perhaps more so, as that was the author's intended medium. I saw a stage production of The Winter's Tale a few days after finishing Jeanette Winterson's mod Leggi tutto
GoodReads.com
This is a story of male friendship. We have the king of Sicily, Leontes, and the king of Bohemia, Polixenes indulging their fondness for each other. From the very outset, we see how these two friends socialize and enjoy the pleasures of being together. Even if they both have wives in tow (however, P Leggi tutto
GoodReads.com
"Exit, pursued by a bear" is the most famous stage direction in literature. It comes here in Winter's Tale, at the end of Act III, and it's famous because it's funny. And the really funny thing is it's been a hella dark play until this moment. What happened is King Leontes has become suddenly and ir Leggi tutto
GoodReads.com
The BBC does an amazing job with this audiobook. As for the story, I really wish the king had gotten far more of comeuppance for his bad behavior.
GoodReads.com
Aggiungi la tua recensione
Altri libri di William Shakespeare
Il Libraio per te
I libri scelti in base ai tuoi interessi
Il Libraio per te
Scopri i nostri suggerimenti di lettura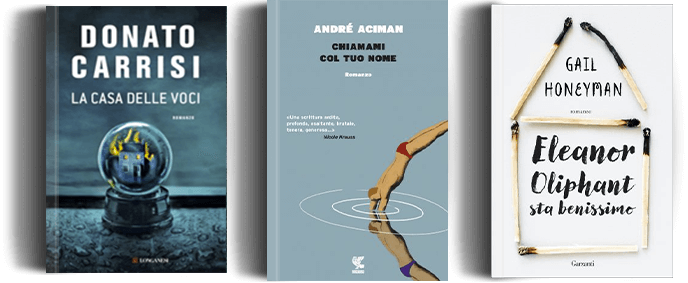 Ancora alla ricerca del libro perfetto?
Compila uno o più campi e lo troverai