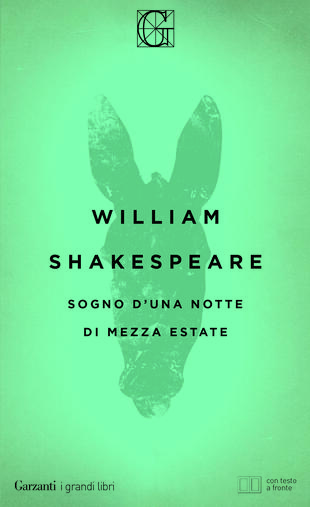 Sogno d'una notte di mezza estate
Tutti i formati dell'opera
Acquistalo
Sinossi
Piccolo dramma che – come ha scritto Croce – «sembra nato da un sorriso tanto è delicato, sottile, aereo», il Sogno è uno dei testi shakespeariani più frequentemente rappresentati. Il tema è l'amore, con le sue zone buie e le sue armonie conquistate faticosamente. Perfetta e poetica fusione tra il mondo fantastico delle allegorie rinascimentali e quello amoroso dei romanzi cavallereschi, il Sogno ha una struttura complessa – sono quattro gli intrecci che si dipanano nei suoi cinque atti – e una stupefacente ricchezza di significati e interne implicazioni. I movimenti e le passioni degli innamorati che vi agiscono si avviluppano in nodi assurdi e si dipanano d'incanto, disegnando gli arabeschi d'un "sogno" apparentemente insensato, in realtà governato dal capriccio d'Amore.
ISBN: 8811811236
Casa Editrice: Garzanti
Pagine: 256
Data di uscita: 14-04-2016
Recensioni
A Midsummer Night's Dream, abridged. DEMETRIUS: I love Hermia! LYSANDER: Shut up, I love her MORE. Anyway, you already hooked up with Helena. DEMETRIUS: Who? HERMIA: I want to marry Lysander but I'm already engaged to Demetrius and he won't leave me alone! Two hot boys are in love with me, WHY IS MY LI Leggi tutto
GoodReads.com
A Midsummer Night's Dream, William Shakespeare A Midsummer Night's Dream is a comedy written by William Shakespeare in 1595/96. It portrays the events surrounding the marriage of Theseus, the Duke of Athens, to Hippolyta, the former queen of the Amazons. These include the adventures of four young Ath Leggi tutto
GoodReads.com
Re-reading the play this time, I couldn't stop thinking about The Magic Flute . Like Mozart's opera, Shakespeare's play may have a silly plot composed of fanciful, seemingly arbitrary elements, yet, through the power of absolute artistic mastery, the framework of what might otherwise be nothing but a Leggi tutto
GoodReads.com
how to flirt, shakespeare style, a midsummer nights dream edition: - elope with your love in a fairy wood- follow your friends into the fairy wood with your ex-fiancé, who you still pine over even though he loves another woman- become entranced by magic flower juice and chase after the wrong girl unt Leggi tutto
GoodReads.com
One of Shakespeare's most popular comic plays though a figment of the imagination an illusion, a delusion in actuality that's the pity... such a delectable world to inhabit. Essentially a love story between two couples, a thin plot device in a mythical Athens which never was . Lysander loves his gir Leggi tutto
GoodReads.com
"Ein Sommernachtstraum"is one of the top references as a classic. In the beginning, it is difficult to get there, but once you get used to the style, it is quite an entertaining, beautiful and confused story about the back and forth of the love affair. A must for interested in Shakespear and theater Leggi tutto
GoodReads.com
"Lord, what fools these mortals be!" I became a fan of plays when I read a few of them in my English book. They were very good. I liked them. Ever since I wanted to read more of them and of course when I searched for them, Shakespeare's name was on top. A while ago I was afraid of readi
GoodReads.com
Book Review 4 out of 5 stars to A Midsummer Night's Dream , a comedy written in 1595 by William Shakespeare . What a fun read! I first read this in high school and then again in college as part of a course on Shakespeare. Then I watched a few movie versions. It's full of so much humor and c
GoodReads.com
أولا اعترف "خجلا" أن دي أول قراءة ليا لشكسبير، وبالصدفة جائت باسبوع الجودريدز له فمن أول ابريل وانا بروايات الغابات أُجيلوقررت ختم تجوالي بحكايات الجنيات الخرافية، برواية قوية كلاسيكيةوهل هناك اشهر من شكسبير، وحلم ليلة منتصف صيف الشهير؟لكن اول عقبة صدمتني..أنجليزي ده يامرسي؟ولكن جنيات جوجل ارسلتلي..م Leggi tutto
GoodReads.com
My Favorite Play! After reading all Shakespeare plays, I wonder why schools focus so much on the tragedies and not so much on the comedies. We were never assigned a comedy to read in school, but to me, this is by far Shakes' best play, hands down. I'll take this over Hamlet, Macbeth or Romeo. I love t Leggi tutto
GoodReads.com
Aggiungi la tua recensione
Altri libri di William Shakespeare
Il Libraio per te
I libri scelti in base ai tuoi interessi
Il Libraio per te
Scopri i nostri suggerimenti di lettura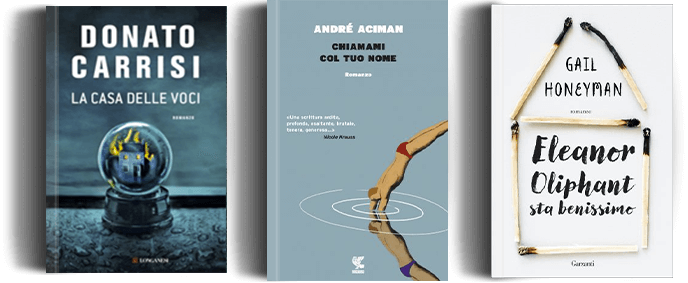 Ancora alla ricerca del libro perfetto?
Compila uno o più campi e lo troverai