Troilo e Cressida
Tutti i formati dell'opera
Acquistalo
Sinossi
Opera complessa, di sorprendente attualità, «Troilo e Cressida - scrive Francesco Binni - è un capolavoro davvero caleidoscopico, insieme affresco cavalleresco e grande farsa caricaturale; tragedia che getta una luce spietata sul mondo dell'epica e che sviluppa, dalla scintilla provocata dal contatto shakespeariano di tragico e comico, un discorso organicamente moderno sulle peripezie di un'identità che tuttora ci sfugge, e non solo sul piano discorsivo».
ISBN: 8811365082
Casa Editrice: Garzanti
Pagine: 314
Recensioni
When I was young and naive, I loved Troilus and Cressida for its brave cynicism, but now that I am older--and my outlook is bleaker--I appreciate it for its realism and compassion. Shakespeare shows us a world in which lovers yearn to be true and warriors strive to be brave, but both inevitably fail Leggi tutto
GoodReads.com
It's a timeless story, really: sensitive young guy gets carried away by the noble delirium of first love and goes all mushy over the dirty ho who punched his v-card. Complications ensue. If you think my synopsis sounds crude, all I can say is, don't read Troilus and Cressida , because it gets a whole Leggi tutto
GoodReads.com
I was so glad to select "I'm Finished" I'm no scholar, but I go to a Pop Up Shakespeare production every year in Auckland. If they offer this one, I won't be attending. Much declaiming & Troilus & Cressida aren't the main focus. Just shows that even the greatest writer in the English language can have a Leggi tutto
GoodReads.com
"Those wounds heal ill that men do give themselves." ― William Shakespeare, Troilus and Cressida Troilus and Cressida is one of those Shakespeare plays that seems to have slipped through the cracks for me during my first 40 years. It was a distant, dark planet. I knew it existed, but couldn't give y Leggi tutto
GoodReads.com
One of Shakespeare's problem plays because, well, for one, it's really difficult, but mainly because it's comedy but not really. Actually it's a very cynical comedy. Troilus and Cressida is long, generates a lot of confusion and frustration and has a limited stage history, but it's complicated i
GoodReads.com
Being a devoted fan of the Bard, it really pains me to rate this play so low. Yet let me elaborate a bit. This play was never really on my to-be-read list. However, I stumbled across a reference to it while reading Woolf's A Room of One's Own—you know, in the serendipitous kind of way in which you go Leggi tutto
GoodReads.com
"Lechery, lechery; still, wars and lechery; nothingelse holds fashion: a burning devil take them!" -act v, scene ii I was actually pretty keen to read Troilus and Cressida , in large part because it's one of Shakespeare's most obscure and divisive plays. For one thing, I was intrigued by the fact t
GoodReads.com
This is a rather difficult Shakespeare play to evaluate. Its genre is a problem: neither a comedy, nor a tragedy, nor even a tragicomedy—it leaves an ambiguous emotional aftertaste on the palate. Shakespeare himself seems to have felt ambivalent about the work, since he never staged it. Harold Bloom Leggi tutto
GoodReads.com
"beware:   Those wounds heal ill that men do give themselves.... Minds sway'd by eyes are full of turpitude.. . Why should a man be proud? How doth pride grow?     I know not what it is.He that is proud eats up himself: pride is his own glass, his own trumpet, his own chronicle, and whatever  praises it Leggi tutto
GoodReads.com
So a lot of people seem to think this is really boring and difficult. I'll give them the second one, but boring? This tale of a tangential "romance" (if you can call it that) to the Trojan War is rife with all kinds of awesome feats du language (oh yeah, I wrote that) and lots of tiny but cool momen Leggi tutto
GoodReads.com
Aggiungi la tua recensione
Altri libri di William Shakespeare
Il Libraio per te
I libri scelti in base ai tuoi interessi
Il Libraio per te
Scopri i nostri suggerimenti di lettura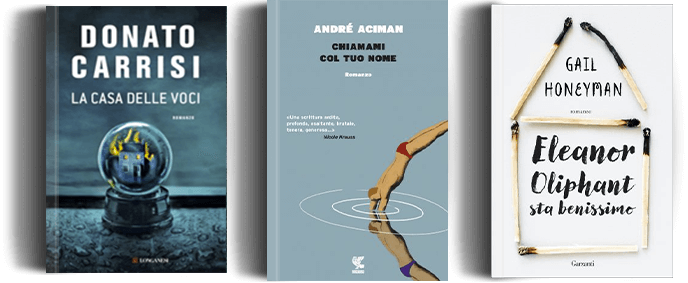 Ancora alla ricerca del libro perfetto?
Compila uno o più campi e lo troverai