Riccardo II
Tutti i formati dell'opera
Acquistalo
Sinossi
Riccardo II è il dramma della caduta di un re: un re che non domina ma subisce gli eventi, inetto al governo di un grande regno, del tutto privo di senso politico e abilità strategica; un monarca sordo alle istanze dei saggi consiglieri e succube di adulatori corrotti; un personaggio volubile, fantasioso, emotivo, i cui talenti sono quelli di un artista mancato; un uomo lacerato da un insanabile dissidio fra la propria realtà di individuo e il ruolo in cui la sorte l'ha imprigionato: quello di re per diritto divino. Nello scontro col suo antagonista, Henry Bolingbroke, l'«uomo forte», una sorta di principe machiavellico, duro, realista e senza illusioni, capace di cogliere al volo la fortuna e di farsela alleata, Riccardo è destinato a soccombere. La ragion di stato esige l'abdicazione e la morte del sovrano: l'unto del Signore si spoglia di ogni attributo regale, rinuncia alla sacralità della corona e, novello Cristo, affronta in solitudine il suo calvario.
ISBN: 8811365562
Casa Editrice: Garzanti
Pagine: 288
Recensioni
What is power? What does it mean to be a king? What is history about? These are essential questions that Shakespeare tackled again and again through his "Histories" and many of his tragedies, from Julius Caesar to Macbeth and from Coriolanus to Lear . Richard II is no exception and presents yet anoth Leggi tutto
GoodReads.com
Richard II (Wars of the Roses #1), William Shakespeare King Richard the Second is a history play by William Shakespeare believed to have been written in approximately 1595. It is based on the life of King Richard II of England (ruled 1377–1399) and is the first part of a tetra-logy, referred to by so Leggi tutto
GoodReads.com
For the first time, Shakespeare creates a compelling historical protagonist who speaks naturally in a poetic voice that is distinctively his own. In his earlier works involving kings and emperors, Shakespeare imitated Marlowe's "mighty line" with some--if not complete--success (Richard III was inher Leggi tutto
GoodReads.com
Reading William Shakespeare makes me feel good about what can be accomplished in language! Richard II is fantastic! I'd read Henry IV (both parts) multiple times without realizing that Richard II is considered the first play in the War of the Roses series. Not only does Richard II provide a seamless Leggi tutto
GoodReads.com
I've read this four times now, and I've seen three different versions of it too, yet one thing remains certain throughout, this can be interpreted in so many different ways. Shakespeare's wonderful like that; he'll write a line or a piece of verse that can be taken in so many ways, ultimately, chang Leggi tutto
GoodReads.com
''For God's sake, let us sit upon the groundAnd tell sad stories of the death of kings;How some have been deposed; some slain in war,Some haunted by the ghosts they have deposed;Some poison'd by their wives: some sleeping kill'd;All murder'd: for within the hollow crownThat rounds the mortal temp Leggi tutto
GoodReads.com
Book Review 4 out of 5 stars to Richard II , a tragedy or historical account written in 1595 by William Shakespeare . Richard II is the first of a series written about the War of the Roses, a famous tug-of-war over England's throne just prior to Shakespeare's time. This is the most fascinat
GoodReads.com
Richard II takes place after a significant number of events transpire after the end of King Edward III : the Black Prince has died and left Edward III with no sons alive so his grandson Richard II takes the throne. The English holdings in England are consolidated, but due to the Treaty of Brétigny, t Leggi tutto
GoodReads.com
I'm on a history kick, so what better way to supplement the immersion into The War Of The Roses than to dive into Shakespeare? Richard II begins the weakness of kings, where if one could be deposed, yet more can follow. Divine right be damned... should we just rely on might? It's kind of funny, readin Leggi tutto
GoodReads.com
Aggiungi la tua recensione
Altri libri di William Shakespeare
Il Libraio per te
I libri scelti in base ai tuoi interessi
Il Libraio per te
Scopri i nostri suggerimenti di lettura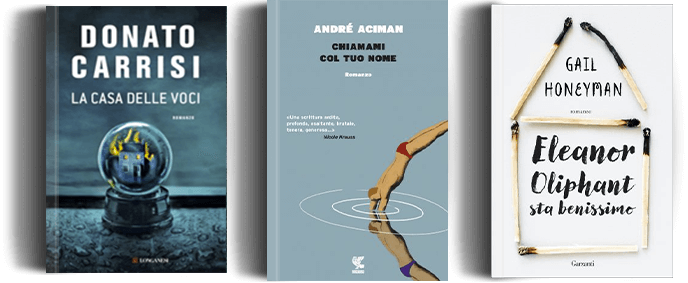 Ancora alla ricerca del libro perfetto?
Compila uno o più campi e lo troverai