Pericle, principe di Tiro
Tutti i formati dell'opera
Acquistalo
Sinossi
Pericle, principe di Tiro, messo in scena all'inizio del 1608, rappresenta un momento culminante nello sviluppo drammaturgico di Shakespeare: inaugura infatti la sua ultima stagione compositiva, quella dei romances, i drammi romanzeschi che affondano le proprie radici nella tradizione narrativa dei poemi e dei romanzi erotici dell'antichità. Collocato in un mondo che sta tra l'Odissea e l'Eneide, questo romance narra la vicenda archetipica dell'eroe positivo. Nel suo girovagare per il vasto mare, da Antiochia a Tiro, da Tarso a Pentapoli, da Mitilene a Efeso, sottoposto a dure prove da parte degli uomini e della Fortuna – la passione, la separazione, la fuga, il viaggio, la tempesta, l'assalto dei pirati, la vendita in schiavitù, i travestimenti, le morti presunte – Pericle è colui che sa accettarle tutte. In quest'opera di grande suggestione la semplicità della favola arcaica si fonde con un sapiente gioco metateatrale, capace di dar conto di tutte le oscure contraddizioni degli uomini.
ISBN: 8811364299
Casa Editrice: Garzanti
Pagine: 274
Data di uscita: 18-04-2008
Recensioni
The first half (maybe three-fifths) of "Pericles" contains the worst writing found in any Shakespeare play. Fortunately for Shakespeare's reputation, he didn't write it: some hack--probably the ephemeral George Wilkins--is responsible instead. Much of the verse of the first three acts is difficult,
GoodReads.com
This was fucking bananas and by no means Shakespeare's most accomplished or most coherent work (which would make sense, given that he only coauthored it) and it felt like it was trying to be 12 different plays (of 12 different genres) crammed into one, but my god I enjoyed it SO MUCH? I think this i Leggi tutto
GoodReads.com
To sing a song that old was sung,From ashes ancient Gower is come,Assuming man's infirmitiesTo glad your ear and please your eyes. By any measure available here on goodreads, this is one on Will's worst plays. In terms of the average rating from my friends (3.0) it's only beaten (on the downside) by Leggi tutto
GoodReads.com
Preface Although superficially similar in form, most scholars do not consider that the Abridged Pericles belongs to the Madelinian Canon; the most plausible theory holds that it was partly or wholly composed by an imitator, possibly a Manfred Reiner (the spelling is uncertain), who lived in Geneva ar Leggi tutto
GoodReads.com
"Opinion's but a fool, that makes us scan the outward habit by the inward man." ― William Shakespeare, Pericles Pericles, Prince of Tyre has a foot in the cannon and a foot outside it. It wasn't part of the First Folio, but I decided to still read it this year so I could basically still say I read ev Leggi tutto
GoodReads.com
Man on the Run 4 November 2017 Well, I believe that I've got seven plays, and the poems, and I would have read all of Shakespeare's extant works. While I do have a copy of his complete works sitting in my lounge room, a part of me doesn't want to read it, first of all because it is a huge volume and Leggi tutto
GoodReads.com
Πρώτη επαφή με Shakespeare στην ενήλικη ζωή. Δεν χρειάζεται να πω κάτι... ΤΕΡΆΣΤΙΟΣ
GoodReads.com
Pericles is a tale of loss and reconciliation between father and daughter, based upon the classical legend of Pericles of Tyre. Despite the considerable age of this folk story,Ben Jonson once called it a "mouldy tale"scholars have identified the primary sources that Shakespeare probably used to comp Leggi tutto
GoodReads.com
What a fun play! Reading Pericles is one of the last plays on my Shakespeare TBR (now there are only four left and then I will have read Willy's entire canon!), so it's good to see that I have no longer any comprehension issues with Shakespeare whatsoever. When I started reading him in August 2015,
GoodReads.com
Okay. For starters, thanks to Marjorie Garber and her interesting piece on the play in her "Shakespeare After All," I enjoyed this more than I otherwise would have. She talks about how the play, a "dramatic romance," needs to be seen not as a failed effort at the sort of play where the protagonist d Leggi tutto
GoodReads.com
Aggiungi la tua recensione
Altri libri di William Shakespeare
Il Libraio per te
I libri scelti in base ai tuoi interessi
Il Libraio per te
Scopri i nostri suggerimenti di lettura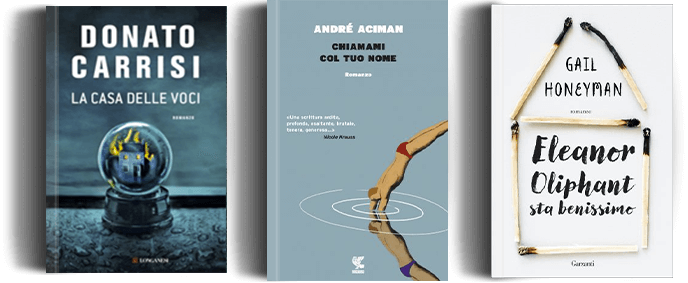 Ancora alla ricerca del libro perfetto?
Compila uno o più campi e lo troverai