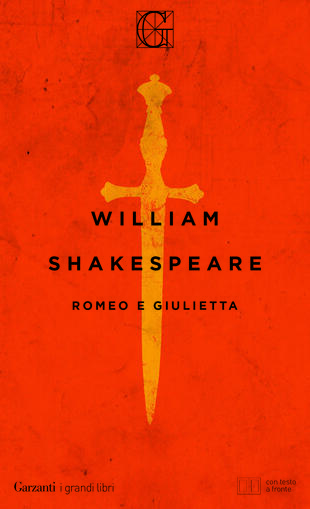 Romeo e Giulietta
Tutti i formati dell'opera
Acquistalo
Sinossi
Con un colpo di mano prodigioso Shakespeare ha tratto da un exemplum moraleggiante della tradizione novellistica popolare la tragedia giovanile per eccellenza. Nel linguaggio della cultura popolare Romeo e Giulietta sono i sentimenti uccisi dai compromessi sociali, sono il rimpianto per la purezza che il diventare adulti ci ha fatto dimenticare, sono l'amore che nessuno è riuscito a vivere. Essi incarnano un mito, quello della tragedia del dolore innocente, con tutte le implicazioni ideologiche che comporta. E incarnano e continueranno a incarnare il mito dell'unione di Amore e Morte.
ISBN: 881181121X
Casa Editrice: Garzanti
Pagine: 304
Recensioni
Romeo and Juliet, abridged. ROMEO: I'm Romeo, and I used to be emo and annoying but now I'm so totally in luuuuurve and it's AWESOME. MERCUTIO: Okay, three things: One, there's only room in this play for one awesome character and it's me , bitch. Two, you're still emo and annoying. Three, didn't you s Leggi tutto
GoodReads.com
I'm not sure what annoys me more - the play that elevated a story about two teenagers meeting at a ball and instantly "falling in love" then deciding to get married after knowing each other for one night into the most well-known love story of all time, or the middle schools that feed this to kids of Leggi tutto
GoodReads.com
THIS! This is what happens when you jump into a Rebound Relationship. So, when the story opens, Romeo is desperately in love with Rosaline. But since she won't give up the booty has sworn to remain chaste, he's all depressed and heartbroken. Annoying emo style! His friends, tired of his constant
GoodReads.com
The people who dislike this play are the ones who view common sense over being rational, and prefer to view the world in a structured way. One of the main arguments that come across is the 'meeting, falling in love, and dying all in a weekend when Juliet is but 13'. We all must die in the end, so wo Leggi tutto
GoodReads.com
Two things struck me during this re-reading: 1) From the first scene of the play, the sexual puns are drenched in metaphorical violence (drawing your weapon, laying knife aboard, forcing women to the wall, etc.), creating a stark contrast with the purity of Romeo and Juliet's love and language, and
GoodReads.com
Romeo and Juliet = The Tragedy of Romeo and Juliet, William Shakespeare Romeo and Juliet is a tragedy, written by William Shakespeare early in his career, about two young star-crossed lovers, whose deaths ultimately reconcile their feuding families. Romeo and Juliet belongs to a tradition of tragic r Leggi tutto
GoodReads.com
Why didn't they just run away together? It would have saved a lot of heart ache.
GoodReads.com
يعني انت عامل فيها : روميو؟ سؤال استنكاري مرح..لا يعني عبر العالم كله سوى انك عاشق بجنوننادرة هي الشخصيات الادبية التي تقفز خارج السطور..لتتحول إلى أساطير واقعية..نلفظ باسمها بدلا من جمل تملأ مجلدات و سر خلود شخصية روميو.انه احد الرجال القلائل في الأدب..و في الواقع".ممن ضحوا بحياتهم من أجل الحب"الح Leggi tutto
GoodReads.com
Every emo fourteen year old's dream. In bullet-point form: • fall in love with hot boy/girl (delete as appropriate) that parents can't stand; • tender words and some sex - gotta find out what that's like; • major tragic incident that really wasn't your fault, you were provoked ; • everyone's mad at yo Leggi tutto
GoodReads.com
Aggiungi la tua recensione
Altri libri di William Shakespeare
Il Libraio per te
I libri scelti in base ai tuoi interessi
Il Libraio per te
Scopri i nostri suggerimenti di lettura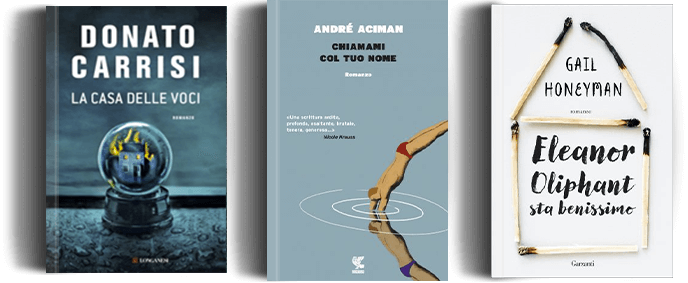 Ancora alla ricerca del libro perfetto?
Compila uno o più campi e lo troverai