I due gentiluomini di Verona
Tutti i formati dell'opera
Acquistalo
Sinossi
Introduzione di Nemi D'Agostino
Prefazione, traduzione e note di Andrea Cozza
Valentino e Proteo sono uniti da fraterna amicizia ma divisi dalla passione per la stessa donna, Silvia, la figlia del duca di Milano. Valentino è un vero gentiluomo, Proteo invece è indegno di quel nome: impulsivo e incostante, infrange ogni codice d'onore tanto quanto il primo vi aderisce con ingenuo fervore, e per conquistare l'amata non esita a tradire l'antico patto di lealtà con l'amico-rivale e a rinnegare le promesse di fedeltà fatte a un'altra donna, Giulia, cui è da tempo legato.
Intrecciando i destini delle due coppie di amanti, ne I due gentiluomini di Verona (1594 ca) uno Shakespeare ancora in fase di apprendistato artistico ma già consapevole dei propri mezzi espressivi anticipa le soluzioni drammaturgiche che saranno tipiche delle più tarde commedie romantiche coniugando grazia, fantasia e inventiva con un'acuta riflessione sulla complessità e ambiguità dell'agire umano.
ISBN: 8811365988
Casa Editrice: Garzanti
Pagine: 256
Recensioni
There is literally a whole monologue in which a guy complains about his dog pissing on everything.
GoodReads.com
Early in Two Gentlemen of Verona , a character refers to a "shallow tale of deep love," but the play he himself inhabits is something worse, at least where the affection of these two gentlemen are concerned: it is a shallow tale of shallow love. Proteus shifts his love from one woman to another as qu Leggi tutto
GoodReads.com
Allegedly, Shakespeare's first play, Two Gentleman of Verona is a farcical love story complete with a cross-dressing lover, à loquacious dog owner, and many humorous scenes. One must look past the two anti-Semitic references and the misogyny of the story and deign to appreciate the clever dialogues. Leggi tutto
GoodReads.com
The Two Gentlemen of Verona, William Shakespeare The Two Gentlemen of Verona is a comedy by William Shakespeare, believed to have been written between 1589 and 1593. It is considered by some to be Shakespeare's first play, and is often seen as showing his first tentative steps in laying out some of t Leggi tutto
GoodReads.com
The ending on this one is strange indeed. That ending really makes the book hard to accept as a modern reader. I read some commentary and people were speaking of this being about friendship between men and how important that was, but it excuses rape. It really soured the book for me and I can't say
GoodReads.com
Metamorphoses in love and friendship, and a dog called Crab Shakespeare's first play, a comedy on friendship, love, deception and character change, shows the wit and humour, the funny dialogues and fast-paced, two-faced action that will soon crown him the uncontested king of drama. With the forgiving Leggi tutto
GoodReads.com
The Two Cads of Verona Will's first tentative venture - and it tells a lot about the play that one of the reasons it is considered so is precisely because of the quality of the play! The critics just couldn't imagine that Shakespeare would stumble and stoop and be so clumsy once he knew his way a Leggi tutto
GoodReads.com
This one was promising when it started out. The premise is essentially: two overprivileged self-centered teenage boys (Valentine and Proteus) go on study abroad. They are of course polar opposite best friends, natch, with very silly personal servants to comment on their even sillier masters' actions Leggi tutto
GoodReads.com
2.5/Un relato muy pobre...
GoodReads.com
This is probably one of, if not my least favourite of Shakespeare's plays I've read thus far. I don't know if it was the storyline or the characters, but something about it just was not enjoyable for me.
GoodReads.com
Aggiungi la tua recensione
Altri libri di William Shakespeare
Il Libraio per te
Scopri i nostri suggerimenti di lettura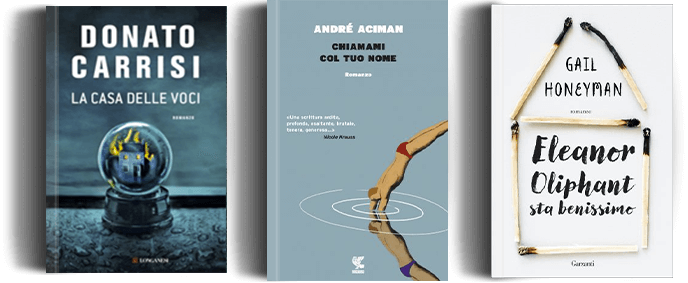 Ancora alla ricerca del libro perfetto?
Compila uno o più campi e lo troverai