Jane la bruttina
Tutti i formati dell'opera
Acquistalo
Sinossi
Jane, come le ricordano continuamente la madre e la sorella Euphemia, è bruttina. E quando arrivano per la Stagione in Clarges Street, nessuno si aspetta che abbia successo. Nessuno però pensava che la servitù di casa l'avrebbe presa in simpatia... I domestici di 67 Clarges Street si trovano di nuovo in miseria e non possono che sperare in una nuova Stagione e in nuovi inquilini. Quando questi finalmente arrivano, il maggiordomo e la sua "famiglia" non possono credere a tanta fortuna perché ci sono ben due ragazze in età da marito, che significa più feste, più ospiti, più mance. Ma dopo poco si accorgono che Jane viene lasciata in disparte dalla madre tirchia e dalla sorella insopportabilmente vanitosa e, quasi per ripicca, la bizzarra famiglia di servitori decide di intervenire. Vogliono trasformare Jane la bruttina in Jane la bellissima...
ISBN: 8896919924
Casa Editrice: astoria
Pagine: 208
Recensioni
Rating: 4 stars Frisky fun with young Lady Jane who is in the shadow of her celebrated, nasty older sister and abused by her shrewish mother. That is until she catches the eye of the most celebrated bachelor of the season. Rainbird and crew bring up the rear and keep the antics flying throughout the b Leggi tutto
GoodReads.com
Another fun read by Marion Chesney aka M. C. Beaton. While it's true that they can be forumlatic, they are always gentle fun. Beaton is one of my go to bedtime reads for just that reason.
GoodReads.com
Well, like the title says; plain Jane and Lord Tregarthan (Rupert) the catch of the season. An odd story. My first time reading this author and it was cute in a quirky way. More like an episode of Coronation Street than a romance novel. The story constantly bounces around the myriad characters which a Leggi tutto
GoodReads.com
this is the second book in the series set at Number 67 Clarges Street London. The staff are suffering in cold and low on food when they learn the house has been rented. This years tenants are a beautiful debutante, her pushy mother, her silent father and her Plain sister Jane. Jane has been in love w Leggi tutto
GoodReads.com
Review - The servants in the house at Clarges Street are growing on me more and more, particularly Rainbird. It is difficult to know what to think generally of the tenants of the house because by the time you've got to know them a little, the book is finished. Sometimes I think that these books coul Leggi tutto
GoodReads.com
This was an entertaining read, no question about it. It definitely had all the elements that I think historical romance writers would love. I'm not a huge reader of historical romance, so there were some issues for me. The writing style is only so-so to my taste. The characters also started to get a Leggi tutto
GoodReads.com
This is a review of "A House for the Season": https://www.goodreads.com/review/show...
GoodReads.com
3.5 stars. Very pleasant!
GoodReads.com
regency era itch scratched.
GoodReads.com
After the first installment, I suppose this didn't exceed my expectations. Though I cannot say it was bad. Enjoyed the writing once again and also have a soft spot for mister Rainbird. I rate it at 3.5 stars and will revisit the rest in this series at a later date.
GoodReads.com
Aggiungi la tua recensione
Altri libri di M.C. Beaton
Il Libraio per te
Scopri i nostri suggerimenti di lettura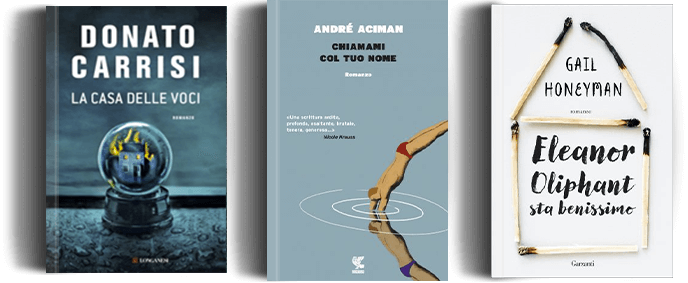 Ancora alla ricerca del libro perfetto?
Compila uno o più campi e lo troverai