L'avaro di Mayfair
Tradotto da: Simona Garavelli
Tutti i formati dell'opera
Acquistalo
Sinossi
Una casa iellata, la servitù alla fame, un povero scozzese che non ha più soldi per sopravvivere ma che in compenso si trova affidata una ragazza bellissima e apparentemente molto sprovveduta. Troveranno questi elementi il modo di combinarsi? Alla fine dell'inverno del 1807, al signor Roderick Sinclair, avvinazzato e povero, muore il fratello, che gli lascia "in eredità" la sua pupilla, Fiona, da lui adottata in un orfanotrofio. La ragazza è bellissima e di un'ingenuità estrema, e l'unico modo che Sinclair vede per fare soldi da questa strana situazione è quello di portarla a Londra e farle fare un ricco matrimonio. Affitta quindi 67 Clarges Street, una casa talmente iellata da avere un costo basso. Quasi subito Fiona si dimostra meno ingenua del previsto e la servitù capisce che un modo per vivere meglio è quello di aiutare la ragazza a realizzare il proprio sogno.
ISBN: 8896919843
Casa Editrice: astoria
Pagine: 208
Data di uscita: 11-06-2014
Recensioni
Rating: 4 1/2 stars There is nothing I love better than a clever h who outwits everyone and shines in a novel. Fiona Sinclair uses her skills, looks, and brains to outmaneuver the Ton in this book. My issue is that the H is beneath her at times, although he does improve despite his initial snobbery. Leggi tutto
GoodReads.com
Honestly just not very good. Nothing is even remotely consistent. It was going for a Georgette Heyer feel, I think, but didn't manage it. The book starts out well enough, with the beautiful Miss Fiona's introduction. She's so cow-eyed and dumb you can't help but assume it's a sham. And it is. She's
GoodReads.com
A sweet romance about a cursed house in Mayfair staffed by a small house who are cheated out of wages and hope each year that someone leases the house. A Scottish lawyer who had little money brings his ward, beautiful Fiona come to London for the season to find a husband. Fiona never shows her intel Leggi tutto
GoodReads.com
Terrific, humorous, Regency novel, with an excellent audiobook version I recently had a chance to newly experience this Regency novel, which is a longtime favorite of mine, as an audiobook. The British narrator, Lindy Nettleton, is quite talented. She ably portrays male and female characters of all a Leggi tutto
GoodReads.com
Typical for the genre, but still a lot of fun!
GoodReads.com
Another series by Chesney about down-on-their-luck characters. This time, the series revolves around the servants of the town house 67 Clarges Street: the comic butler Rainbird, ladylike housekeeper Mrs. Middleton, wild Scotch cook Angus MacGregor, beautiful Housemaid Alice, Chambermaid Jenny, littl Leggi tutto
GoodReads.com
This is one of a series of formulaic Regency romps by Marion Chesney. There are several series with mild varations and they are like potato chips to me, I can't read just one. In this series the location is a house in London that is reported to be cursed the main cast are the servants of said house wh Leggi tutto
GoodReads.com
This book was OK but I did not enjoy it as much as some of this author's books. I do not think I will read further in this series. I was not as taken with the servants (who will appear in the further volumes) to keep reading. That she thought breaking into his house was a good idea was ridiculous. T Leggi tutto
GoodReads.com
I'm enjoying this series! I don't know if anything will ever beat The Poor Relations series, but this one is the most promising!
GoodReads.com
I enjoyed this book. It was nicely written and engaging. I did like the character of Fiona although I did feel she was on the shallow side.
GoodReads.com
Aggiungi la tua recensione
Altri libri di M.C. Beaton
Il Libraio per te
I libri scelti in base ai tuoi interessi
Il Libraio per te
Scopri i nostri suggerimenti di lettura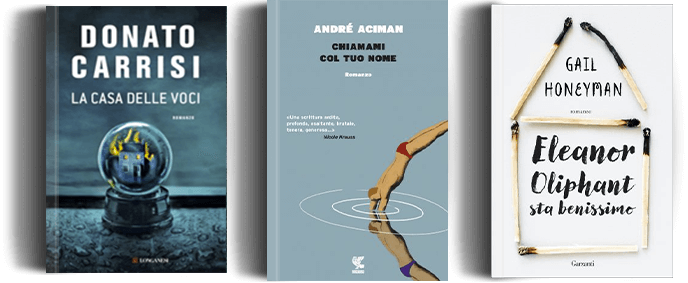 Ancora alla ricerca del libro perfetto?
Compila uno o più campi e lo troverai