La vendetta di Rainbird
Tutti i formati dell'opera
Acquistalo
Sinossi
Nell'ultima puntata della serie non ci sono inquilini per la Stagione, perché il decimo duca di Pelham, proprietario della casa appena rientrato dalla guerra, vuole usare 67 Clarges Street. Durante il viaggio di ritorno ha incontrato Jenny, una giovane debuttante, convinta non solo di essere la più bella ragazza d'Inghilterra, ma anche che la bellezza sia dote sufficiente a conquistare il mondo. Tra i due scoccano subito scintille, e sarà compito anche in questa avventura del saggio maggiordomo Rainbird prendere in mano la situazione. Rainbird e i suoi, d'altra parte, sono comprensibilmente nervosi: il duca si rivelerà un buon padrone o una carogna come Palmer, il suo agente? E l'affiatato gruppo della servitù riuscirà finalmente a essere libero o qualche contrattempo lo terrà ancora legato a 67 Clarges Street?
ISBN: 8898713452
Casa Editrice: astoria
Pagine: 184
Recensioni
(This is a review of "A House for the Season") Just like any Marion Chesney novel, every book in "A House for the Season" has: a predictable plot but is redeemed by an entertaining narrative, and shallow yet beguiling characters. Chesney is my antidote for a book hangover, and she always delivers! Fo Leggi tutto
GoodReads.com
Rating: 4 1/2 stars An amazing dynamic ending. I would liked to have had more of everyone but it was enjoyable. Definitely a series I will revisit.
GoodReads.com
Booktubeathon book #7 -book older than me -read seven books Everybody got there hea, but it felt a bit rushed and convenient. Series review This is a fun, light series that focuses on the servants of 67 Claridge street. The servants are definitely what pulled me through the series and made me want t Leggi tutto
GoodReads.com
A strong finish to another delightful series from one of my favourite regency romance writers. The House for a Season books always make me laugh, but the way this one wrapped up all the storylines also pulled at my heart strings. Just lovely!
GoodReads.com
Wow!!! What a bittersweet book. I've loved the entire series that has centered around the house at 67 Clarges Street and this series ending wrap-up is just perfect. First - let's just say the revenge on Mr. Palmer is absolutely perfect, but I won't tell you what it is or how it happens because that w Leggi tutto
GoodReads.com
Trying to broaden my horizons I tackled a few of MC Beaton's Regency novels lately, which fall into the romance genre I guess but are saved from the slushy, mushy pile by their humour and witty social observations. I wasn't able to read the entire delightful series ( 6 books in all), as only 3 were a Leggi tutto
GoodReads.com
Our terminally vain heroine Jenny Sutherland, whose beauty has spellbound all the provincial gentlemen, is brought to London and discovers that her vanity has made her into a narcissistic, boringly self-absorbed prig. What a come-down! Even the servants at her new home, 67 Clarges Street, are more i Leggi tutto
GoodReads.com
A nice ending to a sweet series. Like the rest, this was a nice piece of escapist reading, almost like an extra-light Pride and Prejudice if Elizabeth Bennett had been a vain twit. The ending was slightly predictable, but I really do think it was the best result for everyone. For everything to go "a Leggi tutto
GoodReads.com
Review - A fantastic end to the series, and also great as a standalone book. I think Pelham's attitude towards his servants formed a huge part of the novel, and it was great to see two different classes of people interacting together. At first I hated both Pelham and Jenny, but they began to grow on Leggi tutto
GoodReads.com
Final book in this charming series. Finally the owner of the house is returning for the season and the staff are ready to break free and open their long dreamed of pub. But as the reality sinks in some of the staff are less than enthused about the career of a publican.
GoodReads.com
Aggiungi la tua recensione
Altri libri di M.C. Beaton
Il Libraio per te
I libri scelti in base ai tuoi interessi
Il Libraio per te
Scopri i nostri suggerimenti di lettura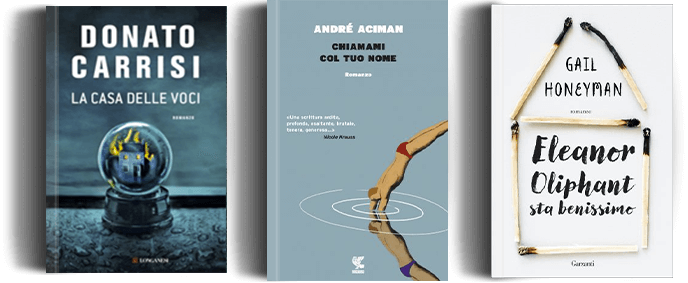 Ancora alla ricerca del libro perfetto?
Compila uno o più campi e lo troverai