Mercato nero
Tutti i formati dell'opera
Acquistalo
James Patterson è il migliore. Punto.
Ian Rankin
Un istinto innato per arpionare il lettore.
il Venerdì di Repubblica
Sinossi
Wall Street, il cuore finanziario del mondo, sta per essere distrutta; e con essa, probabilmente, l'equilibrio dell'intero pianeta. I Servizi segreti fiutano le prime mosse di un piano micidiale, cui sanno soltanto dare un nome in codice: Nastro Verde. Ma chi c'è dietro, esattamente? Quando scatterà il piano? E come? Archer Carroll, agente dell'FBI, e Caitlin Dillon, capo del servizio di sicurezza della Borsa, uniscono le loro forze per dare un volto alla minaccia. La caccia li condurrà nei meandri del potere finanziario e politico mondiale, in un crescendo di rivelazioni, complotti, depistaggi, trappole: un intrigo internazionale in cui l'esile filo della verità si tenderà fin quasi a spezzarsi.
ISBN: 885024715X
Casa Editrice: TEA
Pagine: 402
Data di uscita: 21-06-2018
Recensioni
The actual plot is excellent but the story around a crash on Wall Street led by a one armed ex soldier with explosions, terrorism and a love story is too unbelievable. The dialogue is ridiculous and Carroll is a template for the later Michael Bennett series except with more children. Overall the act Leggi tutto
GoodReads.com
Quite an intelligent book to understand and follow, not my favourite from James Patterson, but his die hard fans should love it.
GoodReads.com
I really love James Patterson. I feel this book was very hard to keep my interest. I just couldn't get into it. I didn't want to just give up because there was one other book that I read a few years back from James Patterson that was hard to keep my interest as well, it it got better towards the end Leggi tutto
GoodReads.com
This Patterson crime-suspense novel from the late eighties is an interesting read today from our perspective in the next century. The plot of a terrorist attack on New York City and the crash of the stock market and hence the world economy somehow seemed much more apocalyptic thirty years ago than i Leggi tutto
GoodReads.com
A muddled first half finally gives way to a more standard Patterson thriller in the second. This isn't anything too special but as one of his earlier books, it gives the reader the template for many of his later novels.
GoodReads.com
Aggiungi la tua recensione
Altri libri di James Patterson
Il Libraio per te
I libri scelti in base ai tuoi interessi
Il Libraio per te
Scopri i nostri suggerimenti di lettura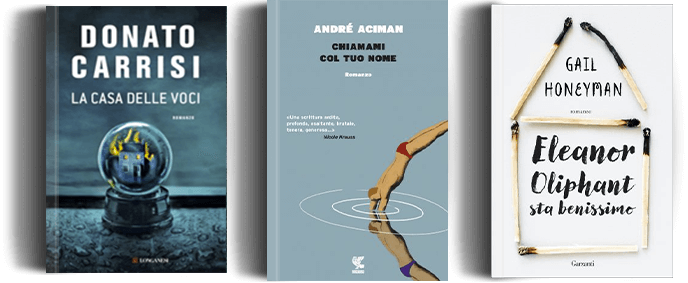 Ancora alla ricerca del libro perfetto?
Compila uno o più campi e lo troverai