Mercato nero
Tutti i formati dell'opera
Acquistalo
James Patterson è il migliore. Punto.
Un istinto innato per arpionare il lettore.
il Venerdì di Repubblica
Sinossi
Wall Street, il cuore finanziario del mondo, sta per essere distrutta; e con essa, probabilmente, l'equilibrio dell'intero pianeta. I Servizi segreti fiutano le prime mosse di un piano micidiale, cui sanno soltanto dare un nome in codice: Nastro Verde. Ma chi c'è dietro, esattamente? Quando scatterà il piano? E come? Archer Carroll, agente dell'FBI, e Caitlin Dillon, capo del servizio di sicurezza della Borsa, uniscono le loro forze per dare un volto alla minaccia. La caccia li condurrà nei meandri del potere finanziario e politico mondiale, in un crescendo di rivelazioni, complotti, depistaggi, trappole: un intrigo internazionale in cui l'esile filo della verità si tenderà fin quasi a spezzarsi.
ISBN: 885024715X
Casa Editrice: TEA
Pagine: 402
Recensioni
BLACK FRIDAY has a pretty good story concept, but the execution is just awful, making it the dumbest smart thriller I've ever read. Imagine THE DAY OF THE JACKAL if it had been written by the author of FIFTY SHADES OF GRAY, and you'll have some idea of what I mean. The dialog is trash, the character Leggi tutto
GoodReads.com
I really love James Patterson. I feel this book was very hard to keep my interest. I just couldn't get into it. I didn't want to just give up because there was one other book that I read a few years back from James Patterson that was hard to keep my interest as well, it it got better towards the end Leggi tutto
GoodReads.com
Quite an intelligent book to understand and follow, not my favourite from James Patterson, but his die hard fans should love it.
GoodReads.com
An apt title for this week, eh? As usual, James Patterson's writing follows a formula and doesn't sway much from his usual stuff, but it's still a really enjoyable read with interesting characters.
GoodReads.com
This Patterson crime-suspense novel from the late eighties is an interesting read today from our perspective in the next century. The plot of a terrorist attack on New York City and the crash of the stock market and hence the world economy somehow seemed much more apocalyptic thirty years ago than i Leggi tutto
GoodReads.com
This is my second James Patterson book, and compared to 'The Midnight Club', it is definitely inferior. The suspense goes on for far too long, the reader is constantly being reminded of both it and the fact that we know nothing about the antagonists, and the main character is always tired. The invar Leggi tutto
GoodReads.com
Follows the formula, strong start descends rapidly into drivel. Hero is a single father with a dead wife a la Alex Cross, vying with a criminal mastermind a la...Another cringeworthy love scene transacted days after the hero was shot... Appalling dialogue and general writing. And ridiculous scenario Leggi tutto
GoodReads.com
A story of deception, secret government sects, global terrorism, Vie-veteran guerrilla, bomb threats on Wall Street...set in the middle of Cold War. Cut the length in half and you might get a decent thriller. But as it is, the pace was too slow, the twists and turns too convoluted, the characters wer Leggi tutto
GoodReads.com
It's funny, although this book is...how old? 24-ish years old, it quite scarily reminded me about things happening today... Very good story though, and I thought I had it all worked out at the end, but I was way off the mark! That's what I like to see...a book that keeps me guessing right to the end Leggi tutto
GoodReads.com
I liked the economic warfare concept and the fast pace. I liked learning about a potential scenario of risk and physical threats to the stock market. That being said, although terror attacks against Wall Street are depicted in this book, that's not really what this novel is about. I wouldn't call thi Leggi tutto
GoodReads.com
Aggiungi la tua recensione
Altri libri di James Patterson
Il Libraio per te
Scopri i nostri suggerimenti di lettura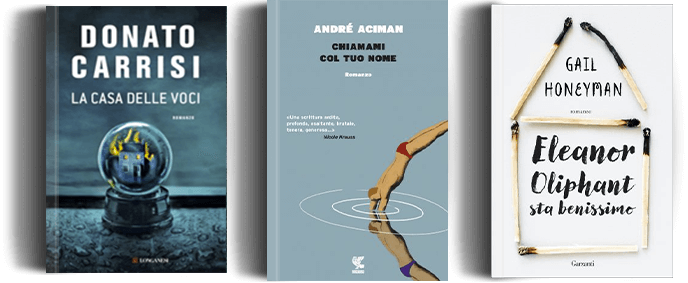 Ancora alla ricerca del libro perfetto?
Compila uno o più campi e lo troverai