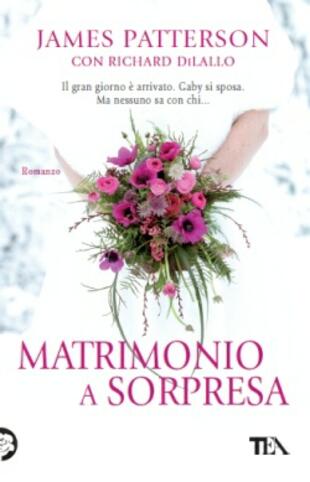 Matrimonio a sorpresa
Tutti i formati dell'opera
Acquistalo
Sinossi
L'albero è addobbato, i biscotti sono nel forno e i pacchetti perfettamente confezionati. Ma questo Natale l'evento clou è il matrimonio di Gaby Summerhill. Da quando il suo primo marito è morto, tre anni prima, i suoi quattro figli sono alla deriva. Dalla morte del padre, non hanno più trascorso il Natale assieme. Ma ora che Gaby ha annunciato il suo matrimonio, giurando di mantenere segreta l'identità dello sposo fino al giorno del fatidico sì, forse ha una chance di rivederli tutti insieme per le feste. Le nozze non sono l'unica sorpresa, però: Gaby ha in serbo anche qualcos'altro, qualcosa che potrà cambiare per sempre le loro vite...
ISBN: 8850233302
Casa Editrice: TEA
Pagine: 222
Data di uscita: 28-11-2013
Recensioni
If there was an option of 0 stars for this book, that is what I would have given it. The main character Gaby is a self centered bitch who thinks the world revolves around her. There is nothing about Christmas in this book other than the fact that the wedding takes place on Christmas. Gaby is so self Leggi tutto
GoodReads.com
The Christmas Wedding is by James Patterson. I listened to the audio version of this book. Gaby Summerhill lost her husband three years ago. She had a wonderful life with him and has four grown children who have all gone in separate directions. The family has not gotten together since the death of th Leggi tutto
GoodReads.com
Once upon a time, I adored James Patterson's writing. I couldn't get enough of his books from about ten years ago and prior, but as the years have gone by and he has started pumping out a book or two every couple months, the quality of his stories has really plummeted. Most of Patterson's books thes Leggi tutto
GoodReads.com
This book is. totally. stupid. Not just a little stupid. Totally, thoroughly, ridiculously, stupid. Let me start by saying that I have read a fair amount of James Patterson books, both murder mysteries and just plain fiction, and have enjoyed most of them. And I have read a fair amount of Christmas
GoodReads.com
8/25/12: Yeah, this is just not going to happen. Every time I look at this book and think about picking it back up I have the same reaction I do to the prospect of drinking prune juice. I'm not going to continue to torture myself with this one. 2/03/12: I just, I don't think I can, guys. I'm not goin Leggi tutto
GoodReads.com
Avoid this one and don't waste your time! Totally disappointed in James Patterson's writing. What the hell was he thinking about when he put these characters and story together? It's one hot mess and the biggest mess is the Mom, Gaby. A widow, looking for love and marriage out of one of her close ma Leggi tutto
GoodReads.com
Wish I could give it zero stars, although it might be useful for authors to read as an example of What Not To Do. The Good - it's a very quick read. I didn't notice any typos. The cover is pretty, if you think a slender young women in a sleeveless white dress with a long train "works" to represent a Leggi tutto
GoodReads.com
OOOOOOOh! I loved this story! This was a wonderful "very feel good" adventure. I don't normally read James Patterson books because they are not my cup of tea, however it appears that this time he took a completely different turn. Many of his regular fans are not happy with this book because it is ju Leggi tutto
GoodReads.com
While reading this I thought someone was yanking my chain! This is the most ridiculous plot I have ever read!!!! Even Danielle Steel on an extremely bad day could not come up with something so outlandish! And to think it was written by two men is beyond my comprehension. The plot: middle age widow la Leggi tutto
GoodReads.com
The Christmas Wedding is the first novel I've read by James Patterson. Starting the novel, I didn't know what to expect. To me, James Patterson isn't synonymous with fiction work with a romantic theme. The Christmas Wedding is centered around Gaby and her four grown children - Claire, Liz, Emily and Leggi tutto
GoodReads.com
Aggiungi la tua recensione
Altri libri di James Patterson
Il Libraio per te
I libri scelti in base ai tuoi interessi
Il Libraio per te
Scopri i nostri suggerimenti di lettura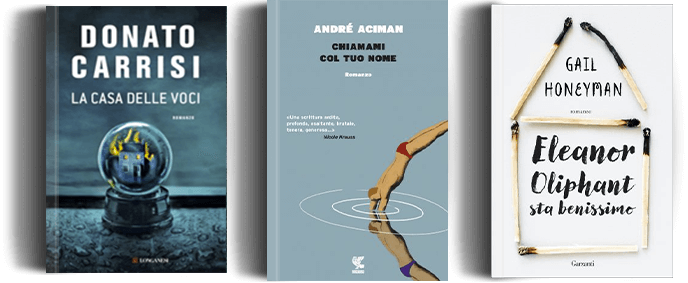 Ancora alla ricerca del libro perfetto?
Compila uno o più campi e lo troverai