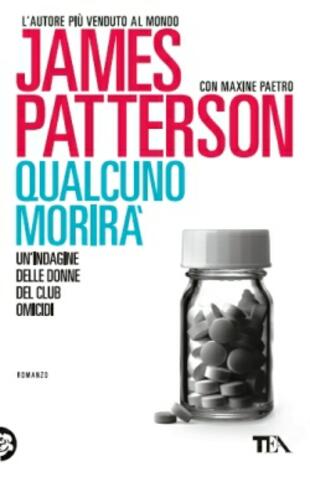 Qualcuno morirà
Tutti i formati dell'opera
Acquistalo
Sinossi
La madre dell'avvocato Yuki Castellano muore in modo misterioso in un grosso ospedale di San Francisco, dopo un intervento apparentemente banale. Yuki, insospettita, chiede aiuto alle «Donne del Club Omicidi». In breve le quattro amiche scoprono altre morti avvenute in circostanze poco chiare. Un'agghiacciante ipotesi si fa largo: per le corsie si aggira un «Angelo della Morte» che si sente investito di un'autorità divina...
ISBN: 8850236077
Casa Editrice: TEA
Pagine: 326
Recensioni
"The 5th Horseman" written by James Patterson with Maxine Paetro is the 5th in the Women's Murder Club series and is a hospital and courtroom thriller. I'm still enjoying the series, this book contains all the usual James Patterson twists and turns, with fast page turning chapters and well developed Leggi tutto
GoodReads.com
My book ish: Blog | Insta *fart noises with my mouth* UGHHH... Literally the only reason I continue with this series is because it's so easy to listen to while I'm working. But I'm starting to question this decision. My brain at work is dedicated 50% to my job, 25% to thinking about sexin' up my husban Leggi tutto
GoodReads.com
This is a Mystery/Thriller, and this is the 5th book in the Women's Murder Club series. I have to say this is not my favorite of the Women's Murder Club series, but it was a ok mystery. I enjoyed parts of this book, but I have to say some of it was boring. The characters are short and the book is fa Leggi tutto
GoodReads.com
Another very good audio book by Maxine Paetro (published under James Patterson ). Narrated by Caroline McCormick who did a fantastic job as always. As Lieutenant Lindsey Boxer leads one investigation into a string of mysterious patient deaths, her friends, head ME Clair Washburn, Attorney Yuki Castel Leggi tutto
GoodReads.com
Once again, Patterson created a great novel that I just couldn't put down. Not the best, but clearly toward the top of the list with the Women's Murder Club Series. This one kept me guessing till the very end. The trial was the larger chunk of the novel than the actual murder mystery, even though the Leggi tutto
GoodReads.com
Lindsay and the girls in Women's Murder Club are at it again. This time the mysterious deaths are occurring in a hospital. Book 5, like book 4, again includes a bit of courtroom drama, which I must say I like having that added to the story. One of the newer interesting characters, Yuki, is given a l Leggi tutto
GoodReads.com
Pretty terrible so far. A friend told me these books get worse and worse as the series goes on. I am probably not even 50 pages in, and have already though at least 10 times, this book is SO obviously written by a man (cause women don't act like that). Like two friends, a detective and a coroner who Leggi tutto
GoodReads.com
This one has definitely caused the series to pick back up in speed since book #1! Full review to come! Can't wait to continue... 5 ⭐️
GoodReads.com
I thought this book was just okay. It was easy to read, quick and the plots seemed to be a bit far fetched. I suppose as a nurse I was really bothered by some of the arguments in the trial. There are more than 2 checks for drug administration, not just room and bed number. A nurse must verify that y Leggi tutto
GoodReads.com
I had a feeling that doctor was involved in it somehow, but that shocked me about the nurse.
GoodReads.com
Aggiungi la tua recensione
Altri libri di James Patterson
Il Libraio per te
I libri scelti in base ai tuoi interessi
Il Libraio per te
Scopri i nostri suggerimenti di lettura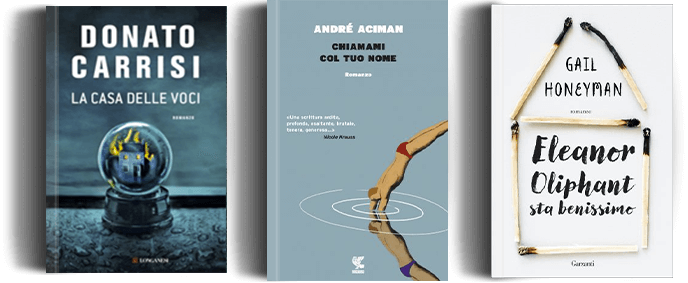 Ancora alla ricerca del libro perfetto?
Compila uno o più campi e lo troverai