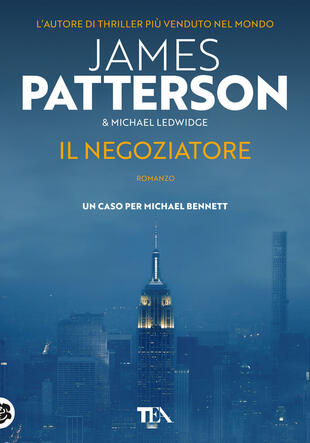 Il negoziatore
Tradotto da: Annamaria Raffo
Tutti i formati dell'opera
Acquistalo
James Patterson è lo scrittore più letto al mondo, e anche quello più agguerrito nel difendere le librerie indipendenti.
la Repubblica
Un istinto innato per arpionare il lettore.
il Venerdì di Repubblica
James Patterson è il migliore. Punto.
Ian Rankin
Sinossi
Mancano pochi giorni a Natale e New York è percorsa dall'allegra frenesia della festa. Ma nessuna luminaria, nessuna canzone natalizia può scaldare il cuore di Michael Bennett, detective del NYPD. Sua moglie, la sua amatissima Maeve, è molto malata e sta per lasciare lui e i loro dieci, meravigliosi figli adottivi. Nemmeno la morte dell'ex first lady Caroline Hopkins può scuotere Michael dal suo dramma personale. Ma poi accade l'inconcepibile. Durante i funerali della first lady, cui partecipa tutta la New York che conta, un gruppo di criminali riesce a impossessarsi della cattedrale di St Patrick e a prendere in ostaggio tutti i vip. Vogliono denaro, tanto, e sono disposti a uccidere. Anzi iniziano subito con il sindaco e non sembrano intenzionati a fermarsi, in un drammatico, mortale conto alla rovescia. E Bennett, esperto negoziatore, deve mettere da parte il suo dolore e agire, perché sono necessarie tutta la sua abilità e la sua esperienza per fronteggiare la situazione. Mentre gli occhi di tutto il mondo sono puntati sulla cattedrale, Bennett combatte la battaglia più dura della sua vita, una battaglia dalla quale rischia di uscire sconfitto.
ISBN: 8850257724
Casa Editrice: TEA
Pagine: 304
Data di uscita: 17-09-2020
Recensioni
James Patterson introduces us to a new character with STEP ON A CRACK, NYPD Homicide Detective Michael Bennett. A former hostage negotiator, Bennett finds himself once again dealing with psychopaths when the celebrities attending former First Lady Caroline Hopkins' funeral are held hostage. I have t Leggi tutto
GoodReads.com
Loved it! So glad to have started this series. The story was so intriguing. I couldn't not have been more thrilled with the opening book to this series. I loved the characters, the plots were entertaining, and the emotional ramifications of Michael and Maeve were beautifully devastating. My quick an Leggi tutto
GoodReads.com
Uma leitura rápida com um protagonista simpático. Uma história de ação e de bons e maus. Entreteve. #circulalivros Obrigada, Cristina! 😊
GoodReads.com
Quando comecei esta leitura, confesso que não esperava grande coisa. Se bem me recordo, decidi lê-lo porque encontrei uma referência a James Patterson (um autor afamado neste género literário) no Sr. Mercedes (livro que gostei, mas não muito...) Esperava encontrar aqui um policial de acção, construíd Leggi tutto
GoodReads.com
Aggiungi la tua recensione
Altri libri di James Patterson
Il Libraio per te
I libri scelti in base ai tuoi interessi
Il Libraio per te
Scopri i nostri suggerimenti di lettura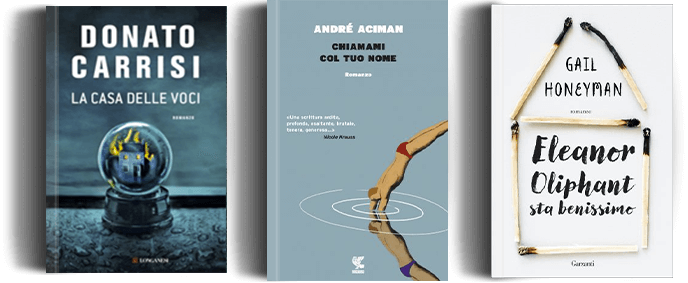 Ancora alla ricerca del libro perfetto?
Compila uno o più campi e lo troverai