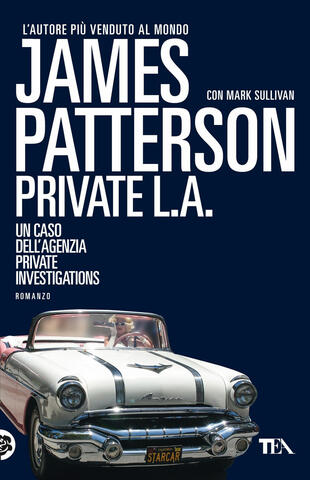 Private L.A.
Tutti i formati dell'opera
Acquistalo
Sinossi
Thom e Jennifer Harlow sono la coppia più glamour di Los Angeles: famosissime star del cinema internazionale, genitori modello di tre splendidi figli e benefattori noti per le loro molteplici attività di volontariato. Ma a un tratto sembrano essere spariti nel nulla. Possibile che siano stati rapiti? Da chi, e a quale scopo, visto che non arriva nessuna richiesta di riscatto? C'è una sola persona in grado di dare una risposta a queste domande: Jack Morgan, il capo della più famosa agenzia investigativa della città con sedi in tutto il mondo, la Private. Morgan dovrà indagare sul delicato caso con la massima cautela. Ma ogni passo avanti nelle indagini solleva il velo su un mondo di depravazione e di inganni degno del più estremo reality show...
ISBN: 8850246331
Casa Editrice: TEA
Pagine: 368
Data di uscita: 22-06-2017
Recensioni
For reasons unknown, this book was written with two plots that have no relationship to each other. Most plot turns were predictable; those that were not related to storylines I'd stopped caring about at all. The writers may have visited Los Angeles a couple of times, but they know little about what i Leggi tutto
GoodReads.com
4.5* This was a very engrossing book! From the kidnapping to Jack's run in with Tommy, and also Justine struggles. Am I the only one who feels like Jack should just toss in the towel on Tommy? I could go without him. I hope Private remains with Jack. The twists in the Harlow case when nearing the end Leggi tutto
GoodReads.com
I was asked to review this for Netgalley as I had already read the others in the series. I would say I loved Jack Morgan's character as the way he gets himself into all sort of scraps is amazing. His team are always there with him and would love to know what happens with the outcome to his brother's Leggi tutto
GoodReads.com
4.5/5 stars This book was just as good as all the rest in the series. It loses a half a star for scaring the crap out of me that one of my favorite characters in the series might not be in it anymore. So not cool. The storyline was totally different than any of the other books in this series and I lo Leggi tutto
GoodReads.com
I can't fully explain it, but I have a hard time getting into the Private series in general, and LA is no different. I'm not sure if its the dual story lines; which unlike many Patterson novels actually do not connect back to each other in this work. I'm not sure if its due to the main character, Ja Leggi tutto
GoodReads.com
Story for fast paced, interesting. There are several stories going on in this book. A couple of unanswered items at the end, but still worth reading.
GoodReads.com
I am enjoying this series and the variety of characters.
GoodReads.com
Aggiungi la tua recensione
Altri libri di James Patterson
Il Libraio per te
I libri scelti in base ai tuoi interessi
Il Libraio per te
Scopri i nostri suggerimenti di lettura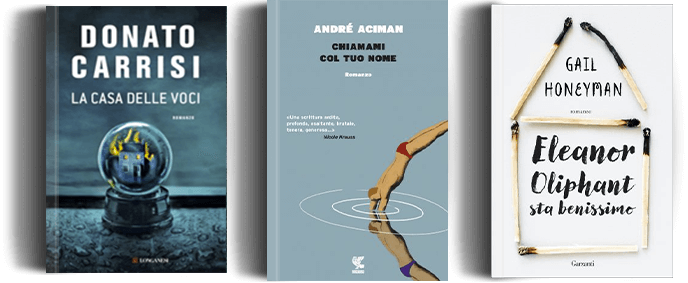 Ancora alla ricerca del libro perfetto?
Compila uno o più campi e lo troverai