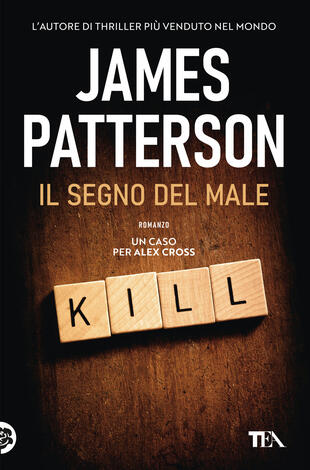 Il segno del male
Tutti i formati dell'opera
Acquistalo
Sinossi
Alex Cross sta festeggiando il suo compleanno quando una telefonata dal dipartimento di polizia di Washington gli comunica che c'è stato un brutale omicidio. La vittima era molto giovane. Ed è sua nipote, Caroline. Profondamente scosso, Cross inizia a indagare scoprendo presto cose che non avrebbe mai voluto sapere: Caroline si prostituiva in un club frequentato dagli uomini più facoltosi della Virginia. Nel frattempo, alla Casa Bianca comincia a circolare il nome «Zeus» in relazione a casi di sparizione di giovani donne, e diversi indizi sembrano collegare quel nome anche a Caroline.
ISBN: 8850249772
Casa Editrice: TEA
Pagine: 286
Recensioni
I swear I could just keep reading and reading James Patterson's books in a day because of these lovely short ass chapters. How could you not put the book down until you finished AND then start a new one?!? Or is it just me? Well it also seems to be a theme that Alex Cross can't do anything fun in his Leggi tutto
GoodReads.com
I use to devour books by James Patterson until he started to write his books with every Tom, Dick and Harry (sorry Tom, Dick and Harry! Or Bill Clinton! Don't get me started on THAT book!) which showed me he only cared about the big payoff at the end, the almighty dollar, if you will. Plus the fact
GoodReads.com
"It was called Operation Coitus Interruptus, which only goes to prove that there are some people in the FBI with a sense of humor." This is my first James Patterson novel, and yes i know what you're thinking 'Emma, what have you been doing with your life up until this point?' Honestly, i
GoodReads.com
Chapter 1 of my review of I, Alex Cross It's been years since I've read any James Patterson . At one point I had gone back to the beginning of the Alex Cross series and read Along Came a Spider and Kiss the Girls , but just never circled back around to the later entries. Chapter 2 I liked those books Leggi tutto
GoodReads.com
Not bad at all but I was more into the personal aspect of Alex's life (Nana & Bree) than I was the crime plot. Kinda had a feeling the main criminal in this one would be a high power player in the White House. So the predictability did take away from this crime plot. Plus the happenings on the perso Leggi tutto
GoodReads.com
I used to love the Alex Cross series but lately the books have been very loosely held together. Too many things are mentioned once and either not explained or never appear again. Case in point - what exactly was the mob connection in this book and why was Tucci returning Caroline's remains to Philad Leggi tutto
GoodReads.com
Mr. Patterson, you can tease me until I cry. You can stick a needle in my eye. Heck, you can do all things; as long as I don't die. I know that's not necessary because I'm about to cry after this last installment of the Alex Cross series. Really, that's how you're going to do me, Patterson? Well pla Leggi tutto
GoodReads.com
Likes: Can you believe I'd never read a James Patterson book before? They're not my usual kind of read, but my library had this one, and it was on the Great American Read list, so I thought, Why not? Also, yes, I started with book #16 in a series. I'm a rebel. Goodreads said this book can work as a Leggi tutto
GoodReads.com
This is a typical James Patterson novel, which is definitely NOT a bad thing. I enjoyed the rapid-fire pace of the story and how he kept the action moving with short chapters. And there sure was A LOT of action. Some parts were gross. I mean, really nauseatingly gross. I had to close my eyes and shak Leggi tutto
GoodReads.com
Os livros de James Patterson são todos bons, ele tem uma escrita que cativa sempre o leitor. No entanto este foi o que gostei menos de todos por causa do tema, sobre o qual não me identifico muito.
GoodReads.com
Aggiungi la tua recensione
Altri libri di James Patterson
Il Libraio per te
I libri scelti in base ai tuoi interessi
Il Libraio per te
Scopri i nostri suggerimenti di lettura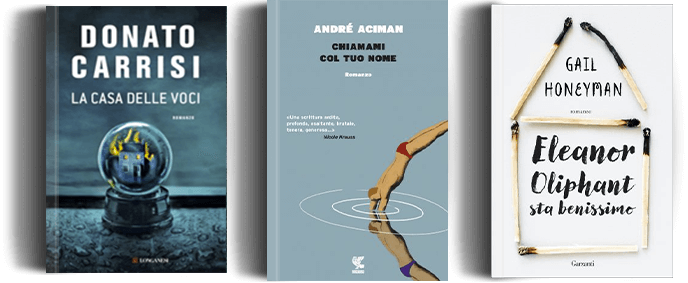 Ancora alla ricerca del libro perfetto?
Compila uno o più campi e lo troverai