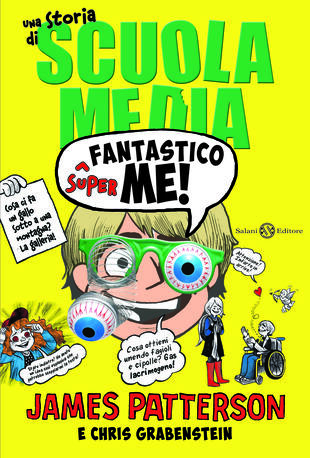 Superfantastico me
Tutti i formati dell'opera
Acquistalo
Sinossi
«Fate un passo avanti, e osservate me, Jamie Grimm, farmi strada a colpi di risate attraverso le montagne russe chiamate SCUOLA MEDIA. Ammirate la mia scalata, a furia di barzellette, verso la vetta del concorso per il Giovane Comico Più Divertente del Pianeta! Sbalordite mentre mi schermisco dalle attenzioni di migliaia di affascinanti fanciulle! O qualcosa del genere, insomma… La gente sostiene che io sia abbastanza fantastico, a volte. Ma quando il gioco si fa davvero duro, allora posso diventare addirittura SUPERFANTASTICO!»
ISBN: 8893819015
Casa Editrice: Salani
Pagine: 352
Data di uscita: 28-02-2019
Recensioni
The eleven year old who read this cannot believe he has to wait for the next book to release because he wants to read it right now. He devoured both books in the series in three days. I think he would rate it pretty high.
GoodReads.com
I received I Even Funnier a few weeks ago to review. At the time, I wasn't really sure if I would enjoy it or not, but after reading the first book I was feeling less weary towards it. I was worried that the I Funny books would be too "middle-grade" with immature humour and no depth, but I surprisin Leggi tutto
GoodReads.com
I loved this book. it was soooo funny. It gives you lots of giggles and lots of funny parts and has good detail too. Anyone who likes to giggle should read this book
GoodReads.com
Woof! It goes something like this: every other page the narrator has to remind the reader how funny he is. And every other-other page he quotes/recites an actual famous/talented stand-up comic's bit. Me and my 10-year-olds found ourselves groaning more times than actually laughing. And not only was t Leggi tutto
GoodReads.com
This is an inspirational for everyone out there who wants to be known, but doubts themselves
GoodReads.com
it is really awesome and awemzing
GoodReads.com
I even Funnier A kid named Jammie Grimm won the state Funniest Kids Comic contest. When he got back he started right away to find new supplies/jokes. He needed to have some people help him he was not going to be able to get this done without the help of his friends, and his uncle. He has some troubl Leggi tutto
GoodReads.com
I thought this book was better than the last book in the series.It has old jokes to new jokes that give this book a five star.I would put this book in the humor section with a kind of adventures felling.This book has good details with jokes in the mix so that's cool.This story is about a kid who win Leggi tutto
GoodReads.com
He is trying to be the funniest kid comic on the earth. He hits a few bumps on the way thare like what happens with his uncle Frankie. The idea of the book is to never give up.
GoodReads.com
Aggiungi la tua recensione
Altri libri di James Patterson
Il Libraio per te
I libri scelti in base ai tuoi interessi
Il Libraio per te
Scopri i nostri suggerimenti di lettura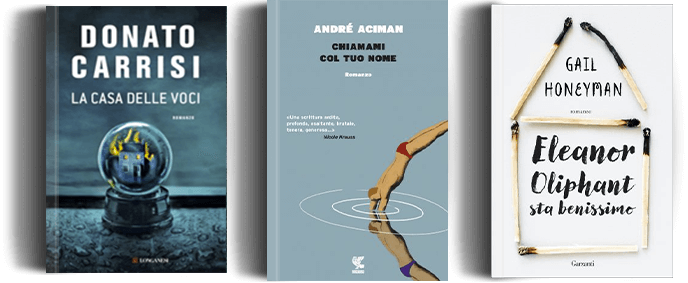 Ancora alla ricerca del libro perfetto?
Compila uno o più campi e lo troverai