 Il cuore dell'assassino
Tradotto da: Anna Maria Biavasco, Valentina Guani
Tutti i formati dell'opera
Acquistalo
Sinossi
Il peggior incubo di Alex Cross è diventato realtà. Le persone più importanti della sua vita sono sparite, e l'unica traccia che ne rimane è l'odore lasciato nelle stanze e sui vestiti, tra i quali Cross affonda il viso in cerca di speranza e di coraggio. Thierry Mulch, killer spietato e perverso nonché suo acerrimo e storico nemico, spinto dall'odio e dal desiderio di vendetta ha rapito i suoi figli, la moglie Bree e Nana Mama, e minaccia di ucciderli.
Cross rifiuta di darsi per vinto e, in una folle corsa contro il tempo, ricorre a ogni risorsa possibile nel tentativo di salvare la sua famiglia. Mulch però sembra svanito nel nulla e, facendo leva sulla più grande debolezza di Cross, lo tiene in scacco minacciando terribili torture ai suoi cari.
La posta in gioco non è mai stata così alta. Fino a dove è disposto a spingersi Cross, in cambio della vita di chi ama?

ISBN: 8850256329
Casa Editrice: TEA
Pagine: 350
Data di uscita: 23-01-2020
Recensioni
I don't know if James Patterson hung up his golf pants at the Palm Beach Country Club or if he finally decided he's had too much sun/surf/pina colada's or what, but apparently he locked himself in a cave and wrote a dang good book. It was fantastic. I felt like I was reading ALONG CAME A SPIDER agai Leggi tutto
GoodReads.com
"Hope To Die" by James Patterson is the twenty second book in the famous Alex Cross series and for me definitely one of the better ones. The last few I've read have focused a lot on Alex's family and they became a little tedious but this one was like the earlier books in the series where Alex is chas Leggi tutto
GoodReads.com
Alex Cross is BACK! I was very disappointed with the ending is "Cross My Heart",but "Hope To Die" is a 5 star book from start to finish. Many of GR friends agreed with me on "Cross My Heart" and I think you will agree with me again. "Hope To Die" is a MUST READ!!!
GoodReads.com
So how many books does an author get to write before editors ignore their work and just put it out there? Obviously, James Patterson hit that number a long time ago. I have read all of the Alex Cross books. I used to read the Women's Murder Club books until they became writing by formula. I refuse to Leggi tutto
GoodReads.com
Hope to Die is the continuation of Cross My Heart, which also received 1/5 from me. I said I wouldn't read this book, but I did. It was there in my book review box and I wanted to see if Alex Cross could make amends. Thierry Mulch has kidnapped Cross's family and asks Cross to kill people in order to Leggi tutto
GoodReads.com
ENOUGH~! I am tired of reading about the horrors of Alex Cross's mental torture concerning his family. There should not be a threat of harm to this family in any future books about Alex Cross. As a reader, I have suffered enough with this man and his family. Patterson needs to move on to other crime Leggi tutto
GoodReads.com
Aggiungi la tua recensione
Altri libri di James Patterson
Il Libraio per te
I libri scelti in base ai tuoi interessi
Il Libraio per te
Scopri i nostri suggerimenti di lettura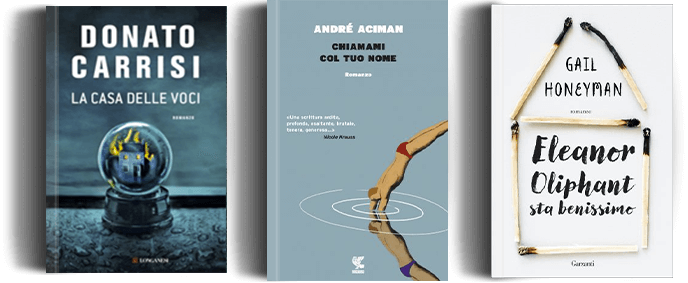 Ancora alla ricerca del libro perfetto?
Compila uno o più campi e lo troverai