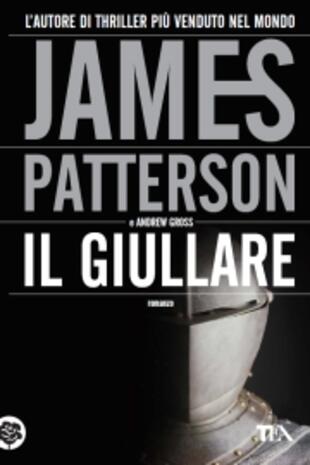 Il giullare
Tutti i formati dell'opera
Acquistalo
Sinossi
1096: Hugh de Luc, locandiere in un villaggio francese, torna in patria stanco e disilluso dopo aver partecipato alla prima crociata. In Terrasanta ha assistito a massacri e a crimini orrendi compiuti nel nome della fede, ma nulla di tutto ciò che ha visto può prepararlo all'incubo che lo attende: il figlio trucidato, la sua casa bruciata e l'adorata moglie Sophie rapita. Tutti gli indizi portano a Baldwin, duca di Treille, uomo crudele e privo di scrupoli in caccia di un'inestimabile reliquia che risale all'epoca della crocifissione di Gesù. Convinto che Sophie sia ancora viva, Hugh riesce a entrare alla corte di Baldwin come giullare, alla ricerca di verità e vendetta? In mezzo a mille pericoli, fra uomini che sembrano l'incarnazione del diavolo e nobildonne sensibili al suo fascino, Hugh combatterà un'epica battaglia per rinsaldare i fili di una vita spezzata e per interrompere una catena di soprusi. Sullo sfondo di un Medio Evo violento e affascinante, Il giullare ha il ritmo incalzante di un thriller e il respiro emozionante di una saga arturiana.
ISBN: 8850208677
Casa Editrice: TEA
Pagine: 400
Data di uscita: 19-05-2005
Recensioni
I guess it's no surprise that a historical mystery written by two thriller writers is not very historically accurate, but if you can grit your teeth and ignore that then it's an enjoyable, often farcical romp through medieval France. Set in the crusades in 11th century France, cheeky commoner and in Leggi tutto
GoodReads.com
I think the nicest thing I can say about this book--and possibly all of Patterson's books--is that it would be an excellent book for adult learners (especially male) to cut their reading teeth on. The chapters are short, the sentences are short, there are very few challenging words to stump readers, Leggi tutto
GoodReads.com
I just reviewed Sail, saying it was the first Patterson book I'd read. I was unaware that he had also written Jester. I stand corrected...and Patterson has been redeemed in my eyes. Jester was so great. I cared so much for the characters in that book - and felt as though I was right there with them. Leggi tutto
GoodReads.com
I'm only reading this because I haven't gone to the library recently and it was one of the few fiction books on the shelves that I hadn't read. It's terrible, but yet I keep reading. Morbid curiousity, I guess. It's supposed to take place in France during the Crusades, but the writing style is all w Leggi tutto
GoodReads.com
James Patterson is my favorite author and it is rare that I find a book that I don't like but I just can't get into this book. I'm going to have to ditch it and move on to something better......and I really hate doing this but why waste time on a book I'm not enjoying.
GoodReads.com
Don't read this. You'll get a headache. At first it will seem actually amusing, because you won't be sure if the writer(s) are serious with their catastrophic depiction of Medieval France, the Crusade wars, and the unavoidably horrible sex scenes. However, as you delve deeper and deeper into this at Leggi tutto
GoodReads.com
This is an excellent example of my distaste of 11th - 14th century history. The barbarism is perpetrated via a Jester at the time of the Crusades. Thus providing another example my distrust and abhorrence of all religions. Alas and in a clown move, the only laughter occurs at the end. 0 of 10 stars
GoodReads.com
Very enjoyable book. I may have given an extra star or two due to my love of castles and tales of the Crusades.
GoodReads.com
I buy a James Patterson book in a thrift store and expect to sit down to read a silly, modern day caper. Instead, I find a love story from a man's perspective taking place during the Crusades. Hugh, a commoner, an innkeeper, joins the Crusades out of boredom and a way to better his and his wife's li Leggi tutto
GoodReads.com
Unusual and violent medieval tale stretches belief... Patterson and co-author Gross have certainly crafted an unexpected offering, set literally 1000 years before Alex Cross, Lindsay Boxer, and the gang come along. A French innkeeper, and our leading man, Hugh de Luc, leaves his wife Sophie and his
GoodReads.com
Aggiungi la tua recensione
Altri libri di James Patterson
Il Libraio per te
I libri scelti in base ai tuoi interessi
Il Libraio per te
Scopri i nostri suggerimenti di lettura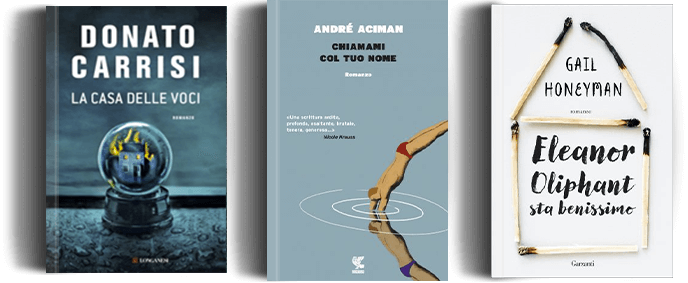 Ancora alla ricerca del libro perfetto?
Compila uno o più campi e lo troverai